Located less than 20 miles from downtown LA, West Covina is a thriving community with plenty of employment, shopping, and entertainment opportunities. With more than 106,000 people calling West Covina home and a considerable amount of urban traffic, the city has its fair share of car accidents and other mishaps leading to personal injury.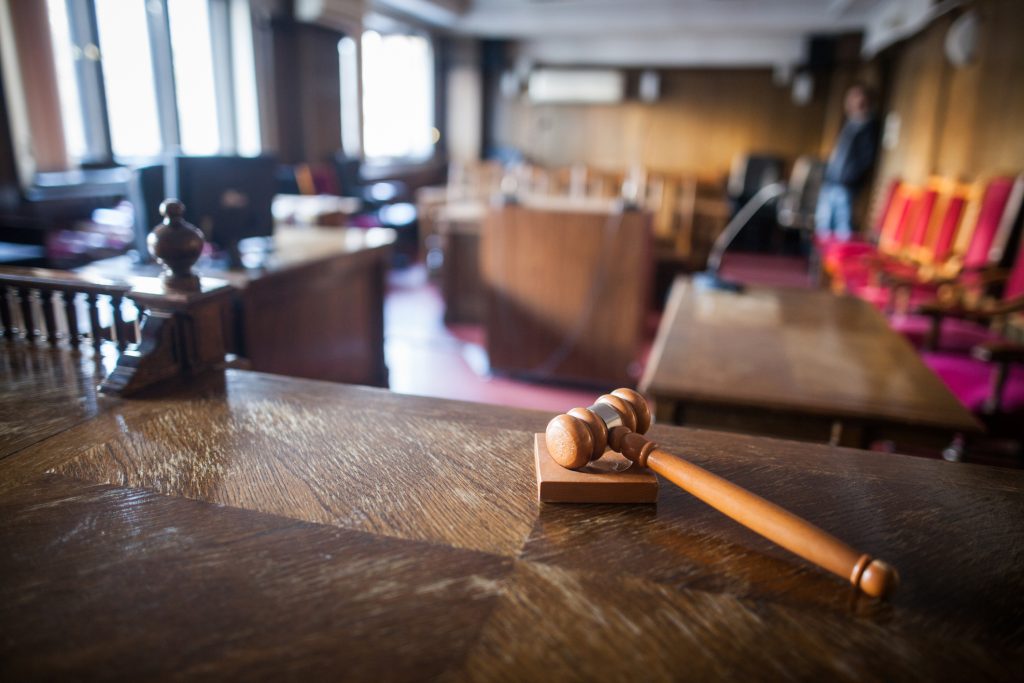 When another party's negligence or recklessness causes serious injury, an experienced West Covina personal injury attorney at Salamati Law can help you receive the maximum compensation you deserve.
Personal Injury Attorney in West Covina
If you suffer a personal injury, it is crucial to document the accident as much as possible. Often, the victim is too badly hurt. However, evidence is necessary to pursue a case, and without prompt action, it can disappear.
That is especially true in cases of premises liability, also known as slip and fall. Property owners are required to keep their premises safe. If a person slips and injures themselves because the owner failed to maintain the property, they may file a lawsuit.
Many slip and fall accidents occur at supermarkets, retail stores, parking lots, or in bars or restaurants. With such a large commercial and hospitality presence, slip and falls happen all too often in West Covina.
Take photos of the scene. It is easy for a property owner to correct a defective condition, such as broken stairs, after the fact. Report the accident to the owner or manager, and always seek prompt medical attention. Contact a slip and fall lawyer at Salamati Law immediately so that critical evidence, such as video surveillance footage, does not disappear.
Motor Vehicle Accidents in West Covina
Car accidents are the most common causes of personal injury. Los Angeles holds the dubious distinction of having the highest rate of motor vehicle accidents and fatalities in the country.
In 2019, the last year for which statistics are available, there were five fatal car crashes or road traffic accidents in West Covina. The previous year, there were eight car crash fatalities.
Never agree to an insurance settlement after an accident before speaking with a personal injury lawyer in West Covina. The insurance company wants to settle claims quickly and pay as little as possible. Once you agree to a settlement, there is no going back, even if it turns out your injuries are worse than initially thought. Your attorney knows a reasonable settlement amount for your injury and your prognosis and will fight for you.
In addition, bus accidents are frequent in West Covina. For most personal injury cases, the statute of limitations for filing a claim is two years from the date of the incident. However, since many buses are owned by government authorities, a different standard applies. A notice of claim requires filing within six months to the government agency in charge of the bus. For instance, an accident involving the West Covina Go West Transit fleet would require filing a notice of claim with the city. A bus accident lawyer will determine possible defendants depending on the circumstances of the accident.
Types of Personal Injuries
The types of injuries are varied. The most common include:
Broken bones
Disfigurement
Internal injuries
Loss of limbs or digits
Spinal cord injuries
Traumatic brain injury
Personal Injury Compensation
Compensation, or damages, in personal injury cases may include:
Medical bills, present, and future
Lost wages
Loss of future income
Property damage
Pain and suffering
Mental anguish
Contact a West Covina Personal Injury Attorney
A serious personal injury changes your life and that of your family. If you or a loved one are a victim of someone else's negligence, you need the services of a West Covina personal injury lawyer at Salamati Law. If a family member succumbed to a personal injury, contact a West Covina wrongful death lawyer. Call or text 24/7 and schedule a free, no-obligation consultation. We will review your claim and let you know your options.
While most cases at settled, we will go to trial when necessary. There is no fee unless you receive compensation. Se Habla Español.
West Covina Courthouse
1427 West Covina Parkway
West Covina, CA 91790
Courthouse Phone:
(626) 430-2600