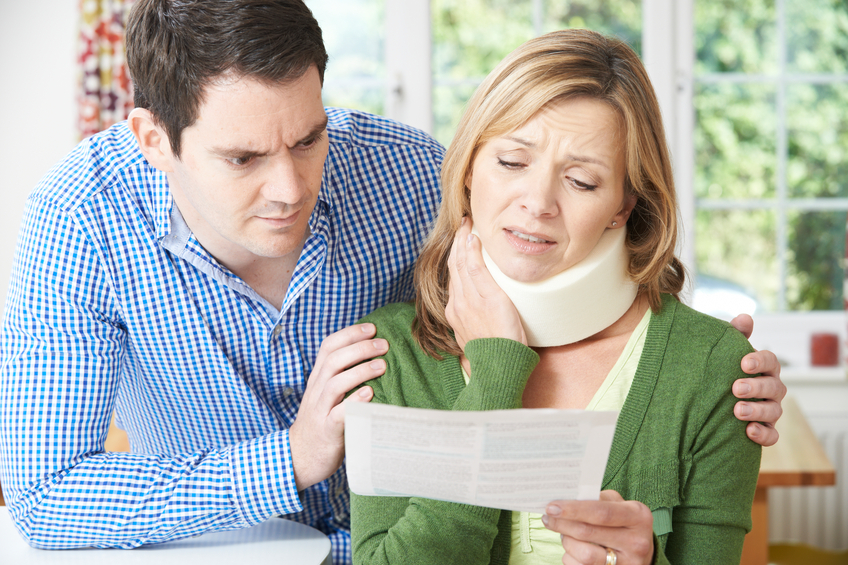 Whether you are spending the afternoon at Barnes Park, driving to Harmony Spa, or taking the family to Splash Zone Aquatic Center, there is no shortage of things to do in Monterey Park. However, an experienced Monterey Park personal injury attorney knows that you or your family members may be seriously injured in an accident that no one saw coming. If you've been harmed due to the negligence of a third party, contact us at Salamati Law for a free consultation. You may be eligible for compensation that will help you rebuild your life.
Examples of Personal Injury Accidents Here in Monterey Park
As noted above, if this accident was caused by the negligence of another party, you might have grounds to recover financial compensation. Examples of personal injury include the following. You get rear-ended by a truck while driving on I-10, misdiagnosed at Garfield Medical Center, tripped and fell on an uneven floor while shopping at Atlantic Square, or attacked by your friend's pet at a cookout in Ramona Acres North. This list is by no means exhaustive. Contact a personal injury lawyer in Monterey Park if you have questions about your accident.
Damages You May Seek in a Personal Injury Lawsuit
These accidents can cause serious injuries that may be life-threatening or even fatal. If the latter is true, and you've lost someone in your family, please contact a wrongful death lawyer. The legal system cannot undo the accident but does provide a way to recover financial compensation. Some of the types of damages that are commonly pursued–with the help of a personal injury attorney Monterey Park –include the following:
Medical bills include transportation by helicopter or ambulance, visits to the emergency room, hospital stays, procedures and surgeries, x-rays and imaging, physician appointments, prescription drugs, assistive devices, physical therapy, psychological therapy, and in-home care.
Lost wages compensate you for the income, benefits, vacation time, sick leave, and retirement contributions you lost because you were forced to miss work due to your injuries.
Loss of earning capacity. This fills the gap between what you would have earned had you not been injured and what you will earn now—if you have a permanent disability.
Pain and suffering. An experienced Monterey slip and fall lawyer knows that the physical and emotional trauma you incur after a serious injury can upend your life.
You Can Still Win Even if You Were Partially Responsible
Victims who call our attorneys at Salamati Law express concern about their ability to recover financial compensation– if they may have been partially at fault for the accident. For example, you may have been sideswiped by a drunk driver making an unsafe lane change– but were speeding at the time of the impact.
Fortunately, California is a pure comparative advantage state, so you can still recover financial compensation if you were not entirely responsible for the accident. However, the total amount of damages you incurred will be reduced in proportion to your responsibility. For example, if you suffered $1 million worth of damages and were found to have been 75 percent at fault, you would still recover $250,000.
A Crucial Step That You Should Take
Many personal injury cases are complex, and defendants typically do everything possible to minimize the amount of your financial recovery. With that in mind, we advise that you consult with an experienced personal injury attorney in Monterey Park, CA. We can help you understand the strengths and weaknesses of your case and the approximate financial value of your claim.
Contact a Personal Injury Attorney in Monterey Park, CA for a Free Consultation
At Salamati Law, we have fought for justice for our clients for more than 25 years. We are tireless advocates and strive diligently to maximize their financial compensation.
If you were a victim of a personal injury accident here in Monterey Park, start fighting back against the defendant by scheduling a free consultation with at Salamati Law today. We will never charge you unless you win your case.