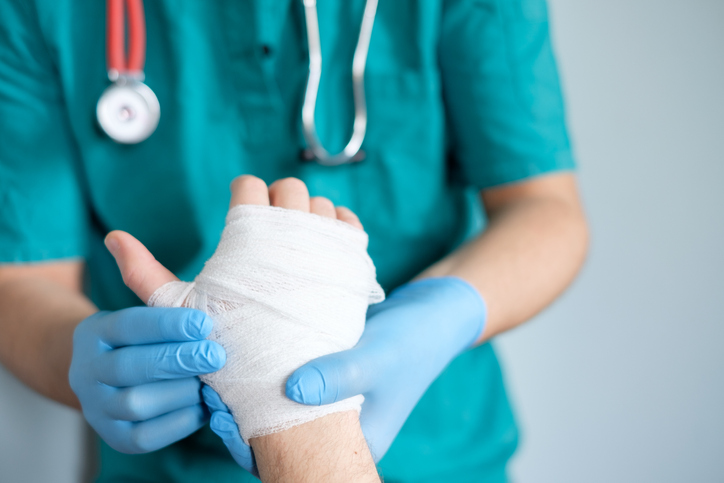 Personal injuries can keep you out of work and unable to perform basic tasks at home. They can lead to long-term or permanent disability as well as fatalities. These injuries may also occur due to the negligence or recklessness of the responsible individuals or entities. A Santa Monica personal injury attorney at Salamati Law protects your rights and helps you receive the compensation you deserve. We have over thirty years of experience serving the needs of Southern California residents. Contact us today for a free consultation.
Personal Injury Lawyer in Santa Monica, CA
Personal injuries range from slip and fall to medical malpractice. For example, A slip and fall lawyer will consider your case, provide a realistic appraisal, and determine which entities are at fault. In a car accident case, which is common, the driver who strikes and injures someone may prove at fault. However, other parties may also hold liability. Perhaps there was a defect in the vehicle, in which case the manufacturer bears liability. On the other hand, if the road was not maintained properly or traffic signals failed to work, the city of Santa Monica may prove liable.
Each case is unique. Depending upon the circumstances, a person suffering a personal injury may still receive compensation even if they were partly responsible for their injuries. By enlisting the aid of accident reconstructionists, it is possible to determine how the accident occurred and who is at fault.
Therefore, it is vital to contact an injury lawyer in Santa Monica, CA. Do not agree to any settlement with the other party's insurance company until you obtain legal advice. Insurance companies want to settle cases quickly and cheaply. Once you agree to a settlement, you cannot pursue additional compensation. If it turns out your injuries were worse than expected, there is nothing you can do.
You should focus on recovering from your injuries while your Santa Monica personal injury lawyer negotiates with the insurance company.
Types of Personal Injury
Besides slips and falls, car accidents, and medical malpractice, personal injuries may result from:
Bus accidents
Motorcycle accidents
Truck accidents
Commercial vehicle accidents
Dog bites
Construction accidents
Defective products
Common Personal Injuries
Broken bones
Internal injury
Loss of limbs or digits
Loss of teeth
Soft tissue injuries
Spinal cord injury
Traumatic brain injury
Along with medical issues, other losses are also common. Motor vehicle accidents result in property damage. Those injured may find themselves out of work for a long time, or perhaps their injuries are so severe that they can never return to the type of work they did. If the injury causes paralysis, the person may require modifications to their home or automobile. Some people will spend the rest of their lives in a care facility.
A personal injury attorney in Santa Monica fights for you so that you may receive compensation for all your present and future medical bills, rehabilitation, lost wages, loss of earning capacity, and more. In addition, you may also receive damages for the pain and suffering you must endure.
Wrongful Death
A wrongful death lawyer can help a grieving family receive compensation to cushion the financial blow of a loved one's untimely demise. In addition, if the person lived for a short time after the accident, the estate may file a survival action. This action may include medical expenses and pain and suffering.  
Compensation in a wrongful death case may include:
Funeral and burial expenses
Loss of financial support
Loss of comfort and loss of consortium
If the incident causing the injury or death took place in Santa Monica, lawsuits are filed at the:
Santa Monica Courthouse
1725 Main Street
Santa Monica, CA 90401
(310) 255-1840
Most personal injury lawsuits are settled. However, if the defendant's insurance company does not agree to a fair settlement, we will pursue litigation.
Contact a Personal Injury Attorney in Santa Monica
If you or someone you know was seriously hurt due to the negligence or recklessness of another party, you need the services of an experienced personal injury lawyer at Salamati Law. Contact us 24/7 or complete our online form to schedule a free, no-obligation consultation. After reviewing the circumstances of your claim, we will let you know if your case can go forward. Since we work on a contingency basis, there are no legal fees unless you receive compensation.