Big rigs may be essential for powering the nation's supply chain, but they can be particularly dangerous when accidents happen. Due to the sheer weight and size of a commercial truck, the occupants of smaller passenger vehicles are apt to suffer from catastrophic injuries. If you or a loved one has been injured in this type of crash, you need to consult an experienced West Covina truck accident lawyer.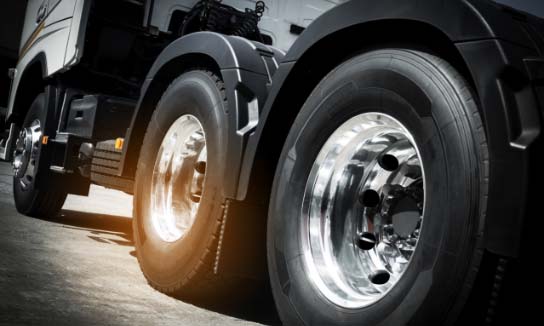 At Salamati Law, we have years of experience working on all types of complex truck accident cases. We'll work tirelessly to defend your legal rights and aggressively pursue maximum compensation on your behalf.
Common types of truck accidents
Our team of truck accident lawyers in West Covina handles all types of big rig accidents, including the following:
Jackknife – When a big rig jackknifes, it essentially folds in on itself, with the cab swinging around to create a 90-degree angle with the trailer. The truck becomes impossible to stop as it careens out of control. A jackknifing accident typically happens if the truck travels at high speed and the driver suddenly hits the brakes.
Rollover – A rollover is exactly what it sounds like—the truck rolls over onto its side. Rollovers often happen when the truck navigates a turn too quickly, particularly when carrying heavy cargo.
Underride – Small vehicles can become lodged underneath the trailer. This can happen if the driver stops suddenly, giving the following car no time to brake.
Head-on – A head-on collision with a big rig is often deadly. This can happen if the truck driver falls asleep or is driving while under the influence, causing the truck to drift out of its lane and head toward opposing traffic.
These are just a few examples of the most common types of truck accidents. Regardless of the type of crash you or your loved one was involved in, our team at Salamati Law can help.
Essential steps to take after a truck accident
After a serious accident with a big rig, there are a few steps you should immediately take to protect yourself and your legal rights. Before getting out of the car, check yourself and any passengers for injuries. Anyone with a potential neck or spine injury should not be moved unless they are in imminent danger of death, such as from a burning car. If a person with a spine injury absolutely must be moved, try to keep the head and neck supported and in a straight line.
Once you and others are away from the road and safe from further danger, you can check on the truck driver and render first aid assistance if necessary. In addition, call 911 and let the dispatcher know the location of the crash and whether an ambulance is necessary.
If you're physically able to do so, try to document the scene, but do not put yourself in further danger. Take pictures of the crash site, injuries, and vehicle damage. Exchange information with the truck driver.
You'll need to gather the following from the truck driver:
Full name, address, and phone number
Insurance company and policy number
Commercial driver's license (CDL) number
Truck license plate number and any other identifying info
Name and contact info of the driver's employer and trucking company
It's also helpful to obtain the names and contact info of any eyewitnesses. Our West Covina truck accident attorney can interview them later. Once you're cleared to leave the scene, go to a hospital immediately. After you've been treated, the next step is to call our team at Salamati Law.
Damages available for truck accident victims
Since truck accidents tend to cause or catastrophic injuries like concussions, traumatic amputation, and spinal cord trauma, compensatory damages can be quite high. These damages are awarded to the victim for economic and non-economic losses. Economic damages are objective and readily calculated. They include the following:
Lost wages
Loss of future earning capacity
Hospitalization and surgery costs
Pharmaceuticals and medical equipment
Injury-related home modifications and home health aides
Future medical expenses
Property damage (to the vehicle and damaged valuables inside the vehicle)
Our truck accident attorney in West Covina can also demand non-economic damages on your behalf. These are subjective losses and include emotional anguish, loss of enjoyment of life, pain, and suffering, and loss of consortium.
Consult a truck accident attorney in West Covina, CA
Truck accidents can be notoriously complicated, so it's essential to choose a West Covina personal injury lawyer who has extensive experience handling these types of cases. That's why Southern Californians choose Salamati Law.
Since 1995, we have been steadfastly defending the legal rights of truck accident victims and their families. Our team of investigators and our aggressive litigators will work tirelessly to secure maximum compensation for your losses. Contact a West Covina lawyer for truck accidents today to schedule a free, no-obligation consultation.