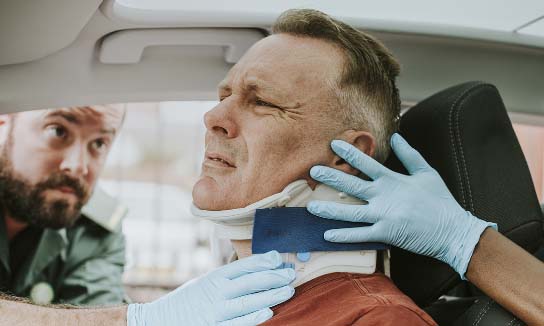 Many personal injury victims feel powerless in the aftermath of an accident. If they have been seriously hurt, the physical, emotional, and financial stress can be challenging. However, an experienced Pasadena personal injury attorney can make all the difference for you. At Salamati Law, we are skilled and compassionate advocates for accident victims. We work hard to ensure you receive the compensation you need to rebuild your life. Call us today for a free consultation.
Factors that Determine How Much Your Case is Worth
If you are injured due to the negligence of another person or entity– whether in a motor vehicle crash on the Pasadena Freeway, a slip and fall accident while walking on campus at Cal Tech, or an animal attack during the Tournament of Roses Parade– you may have grounds to file a lawsuit with a personal injury attorney in Pasadena CA.
Many Californians ask our attorneys at Salamati Law how much their claim is worth. Each accident is different, so it is impossible to know how it will be resolved. However, some factors can help determine the approximate financial value of your case, and they include:
Whether or not you sought medical attention as soon as possible following your accident
The severity of your injuries
The duration of your recovery
The costs associated with your recovery
Whether or not you will ever fully recover
How much time you miss from work
Will you be physically, mentally, and emotionally capable of resuming a similar role at work
Have your injuries affected your overall quality of life
Did you and your family refrain from posting anything about the accident on social media
Whether or not, during the pendency of your case, you did anything that could've undermined it
How willing the defendant is to take your case to trial. Some defendants may be perfectly fine with taking the case to trial if they genuinely believe they are not liable for your injuries. Other defendants may have a strong incentive to avoid trial, whether due to the time it takes, the legal fees, the negative publicity associated with a wrongful death case, or trade secrets revealed if the case is tried.
In addition, the outcome of your case may hinge on whether or not you consult with or hire personal injury attorneys in Pasadena. Insurance companies work hard to minimize your financial recovery. One of their favorite strategies is to present a lowball settlement offer to you shortly after your accident. They hope that you will settle for a figure far below the true market value of your claim.
By consulting with a personal injury attorney in Pasadena, CA, you will learn that you do not accept this first offer– in most cases. And if you decide to hire a slip and fall lawyer, you communicate to the insurance company that your claim must be taken seriously. Further, you and your legal team are fully prepared to take your case to trial. Often the insurance company will then begin to offer more reasonable settlement amounts.
Key Information about the Pasadena Courthouse
Your case will be adjudicated at the Pasadena Courthouse, located at:
300 East Walnut St.
Pasadena, CA 91101
To reach the courthouse, you can call (626) 396-3300 or visit their website for more information.
Personal Injury Attorney in Pasadena, CA
For over 30 years, our attorneys at Salamati Law have been standing up for the rights of personal injury accident victims. One client of ours was injured in a motorcycle accident, and we secured a $5 million settlement on their behalf.
In addition, we work on a contingency fee basis, which means you will never receive a legal bill from us unless you win your case. If you have been injured in a personal injury accident here in Pasadena, contact Salamati Law today to book a free consultation with a personal injury lawyer.