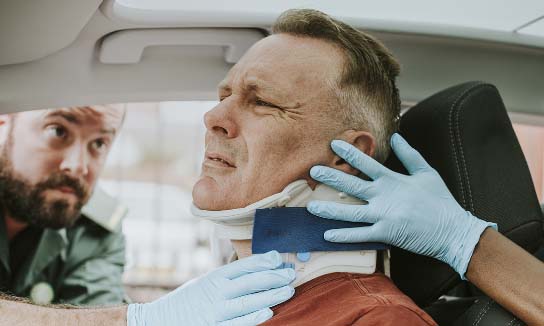 Dealing with an injury is often more than a mere inconvenience—it has the potential to upend your life in many ways. If this has happened to you, it could leave you unable to work, enjoy life, or even meet your own basic needs. A personal injury attorney in Glendale, CA, could help in these situations.
If your injuries occurred due to someone else's negligence, you deserve to be compensated. Of course, that might be easier said than done without the guidance of a Glendale personal injury attorney. Civil lawsuits are complex, but at Salamati Law, we are ready to help you fight for the fair compensation you need to rebuild your life. Contact us today for a free consultation.
Common types of injury lawsuits
With the guidance of a personal injury attorney in Glendale, CA, you might be able to secure financial compensation. Some of the common causes of personal injury include:
Medical errors. Medical malpractice can cause severe or even fatal injuries. From surgical mistakes to delayed diagnosis, there are many ways your medical provider could harm you when they make a mistake.
Bus accidents. Bus accidents are not as common as other collisions, but they are often far more severe. This is because buses outweigh passenger cars significantly, making severe injuries more likely. A bus accident lawyer can help you seek compensation.
Car accidents. Collisions often occur due to human error or other acts of negligence, including drunken driving or speeding.
Slip and fall accidents. When you fall due to a dangerous hazard, you might be entitled to compensation from the property owner. A slip and fall lawyer could assist you with holding them accountable.
Defective products. When products are faulty, they have the potential to cause life-changing injuries. A civil lawsuit against the manufacturer could be viable if you've been seriously hurt.
Injuries that could result in civil litigation
Any injury can serve as the basis of a lawsuit if it results from negligence and leads to your damages. However, some injuries are more common in these cases, and they include:
Broken arms or legs
Cuts and bruises
Severe burns
Concussions or other traumatic brain injuries
Paralysis
Spinal cord damage
Internal bleeding
Sprains and strains
After suffering a serious injury, your first step should be to get medical care. Prompt treatment isn't just crucial for your health. It is also a vital component of your case. Your attorney could secure the medical records from those visits and use them as evidence. Let a personal injury attorney in Glendale assist you so you can focus on healing.
Resolving a personal injury lawsuit
When you hire a personal injury attorney in Glendale, CA, there are multiple ways they will help you recover compensation on your behalf. For many people, the ideal route to a favorable outcome in their case is through a settlement. For others, compensation is only available following a trial. Our firm will work tirelessly to negotiate a settlement on your behalf. If a settlement falls through, we could assist you in securing the trial verdict you deserve. Your case will likely be adjudicated at the Glendale Courthouse which is located at 600 East Broadway. The phone number is (818) 265-6400.
Contact a Glendale personal injury lawyer for a free consultation
Your case is important. If you are successful, you could secure the resources needed to pay your medical bills and compensate you for all your hardships.
Our team at Salamati Law is ready to help you aggressively pursue your case. We have a history of success with personal injury lawsuits. We are proud to serve as advocates for the injured in Glendale; whether you pursue a personal injury or wrongful death lawsuit, reach out right away for your free consultation.