Pedestrian accidents are often devastating. If you have been injured by a negligent driver in the Los Angeles area, it's important to rely on the guidance of a skilled attorney. If you need a West Covina pedestrian accident lawyer, contact us at Salamati Law. We are dedicated to preserving our clients' rights and working to achieve the best outcomes possible.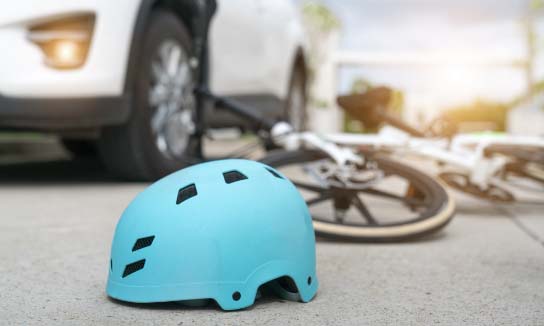 What Are the Most Common Pedestrian Injuries?
While any car accident can result in serious injuries, pedestrians are particularly vulnerable. Even a slow-moving vehicle can cause severe harm. For example, a pedestrian struck by a car may suffer broken or fractured bones, spinal cord injuries, or even traumatic brain injuries. However, even seemingly minor injuries shouldn't be ignored. Something as simple as a muscle tear can impact a person's life for years.
What Type of Damages Can You Recover?
When you meet with your pedestrian accident lawyer in West Covina, one of your first questions might be– what kind of damages can I expect to recover? The answer depends on the particular fact patterns of your accident. However, here are some of the possible damages you may be able to recover:
Medical expenses. Your healthcare expenses can add up quickly following a pedestrian accident. You may have required emergency room treatment and been admitted to the hospital. You may also have ongoing expenses, including rehabilitative care such as physical therapy.
Lost wages. If you had to miss work because of your injuries, then you can fight to be compensated for lost wages. If you have been permanently disabled by your accident injuries, you may also be able to recover damages related to your lost earning potential.
Pain and suffering. You have likely suffered significantly because of your accident, and this may include both physical pain and mental anguish. If you make the argument that your quality of life has diminished—it can also be included in your damages.
Establishing Liability for a Pedestrian Accident 
It is essential that you understand your rights as a pedestrian in Southern California. This will help your West Covina pedestrian accident attorney build a persuasive legal case. Here are some of the factors that can be used to establish the other party's liability in a pedestrian accident:
Drivers have a duty to drive responsibly at all times. If a driver is engaged in negligent behavior⁠—such as driving under the influence of alcohol or drugs, exceeding the speed limit, or not paying attention to the road⁠—and this behavior can be linked to the accident, they may be found liable.
In most cases, pedestrians have the right of way. If a driver strikes a pedestrian in a crosswalk, the pedestrian most likely has a strong case against the driver.
Pedestrians have the right to use the sidewalk at all times. If a driver strikes a pedestrian, they will likely be found liable.
What Steps Should You Take After a Pedestrian Accident?
After you've been hurt in a pedestrian accident, it can be challenging to know what to do next. Your first duty is to seek medical attention and ensure that any injuries you have sustained are treated by qualified healthcare professionals. Keep all of your receipts and any other paperwork that relates to the accident.
You should also try to document the accident scene as much as possible. Get the names and contact information of witnesses, including law enforcement officers. Then, contact an experienced pedestrian accident attorney in West Covina. The sooner you obtain qualified legal representation, the better your case.
When You Need a Pedestrian Accident Attorney in West Covina, CA
If your life has been disrupted by the actions of a negligent or distracted driver, contact us at Salamati Law. Our West Covina personal injury lawyer will fight to win a fair settlement for you. Our areas of personal injury practice include car accidents, truck accidents, and wrongful death. Call us today to schedule a free consultation. We work on a contingency plan, so there are no upfront legal fees.