California has one of the highest rates of car accidents and traffic fatalities in the U.S. Quite often, car crashes result from someone's negligent or reckless actions. If you've been injured in a car crash caused by another driver, you shouldn't have to pay for their mistakes. Contact a car accident lawyer in West Covina at Salamati Law for a free consultation. A personal injury lawyer from our team could secure maximum compensation for your losses through aggressive settlement negotiations and savvy legal tactics in and out of the courtroom.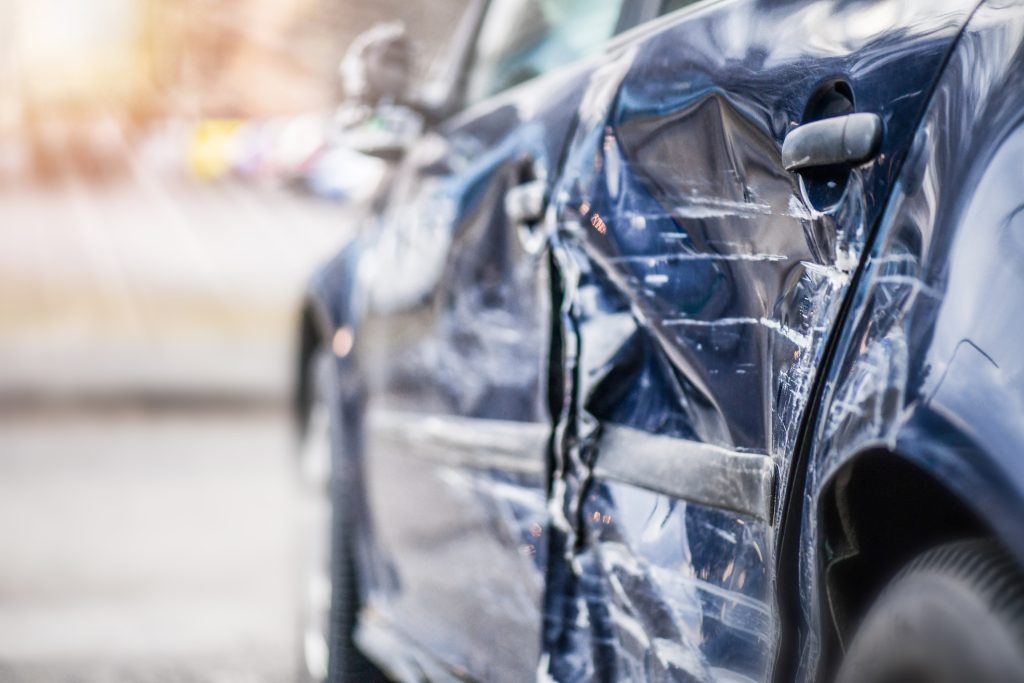 Essential steps to take after a car accident
Your safety and health are the most important considerations after an accident. First, check yourself and your passengers for injuries. Then, if possible, move the car to the side of the road. If it is not functioning, then the next best option is to turn on the hazard lights and get everyone to safety.
After these immediate concerns, your next step should be to call 911. Advise the emergency dispatcher of what has happened, whether anyone may need an ambulance, and where you are located. You should also check on the welfare of the other driver and their passengers, if applicable.
While you're waiting for the emergency responders, you should begin exchanging information with the other driver. You will need the following:
Full names and contact information
Driver's license and license plate numbers
Insurance companies and policy numbers
Types, colors, and models of all involved vehicles
Be careful not to say much to the other driver, even if they are irate. Do not apologize for the crash, even if it may have been partially your fault. The other driver and the insurance company could use your statements against you later on to minimize responsibility.
If there are any bystanders nearby, approach them to request their full names and contact information. Your West Covina car accident attorney can contact them later to request an interview or to have a subpoena issued if need be. Eyewitness statements can serve as critical evidence in a personal injury lawsuit.
Next, use your cellphone to take pictures of the accident scene. Document the damage to both vehicles and any nearby structures. Get photos of the skid marks, injuries, and nearby landmarks. If the police officers aren't on the scene yet, you can then use your time to begin making notes about the crash, such as how fast you were going and how the accident occurred.
When the officers arrive, write down their names and badge numbers. You'll also need to obtain a copy of the accident report. When you are cleared to leave the scene, immediately go to a hospital, even if you aren't sure whether you're seriously injured. Some injuries can have delayed effects. Plus, if you do not seek medical attention right away, the other party may try to claim that your injuries could have been caused by something else.
What happens if I'm partially at fault for the crash?
Many people make the mistake of failing to contact car accident attorneys in West Covina. They assume that they can't collect damages if they are partially at fault. However, even if you were speeding, you could still be entitled to compensation– thanks to California's comparative fault law. Some states follow a modified comparative fault doctrine, which prevents victims from recovering damages if they were at least 50% at fault for the crash.
Fortunately, this isn't the case in California. A West Covina car accident lawyer could pursue compensation on your behalf even if you were 99% at fault for the crash. The total amount of damages will be reduced by the percentage you are found to be at fault.
Consult a car accident attorney in West Covina, CA
The aftermath of a car accident is a chaotic time. You likely need to deal with your physical and emotional recovery, as well as issues like arranging for alternative transportation. The last thing you should have to worry about is your finances.
After an accident, you can rely on us. We are a West Covina, CA car accident law firm that prides itself on a collaborative mindset, open communication, and client advocacy. Over the years, we've secured many multi-million-dollar verdicts and settlements. Contact us today to request a free consultation with our West Covina personal injury lawyer.