An unexpected death is always hard on survivors, but it's even more difficult when it was avoidable. While nothing can bring your loved one back, a successful wrongful death claim can hold responsible parties accountable for what they have done. It can also secure a more stable financial future for family members and loved ones left behind.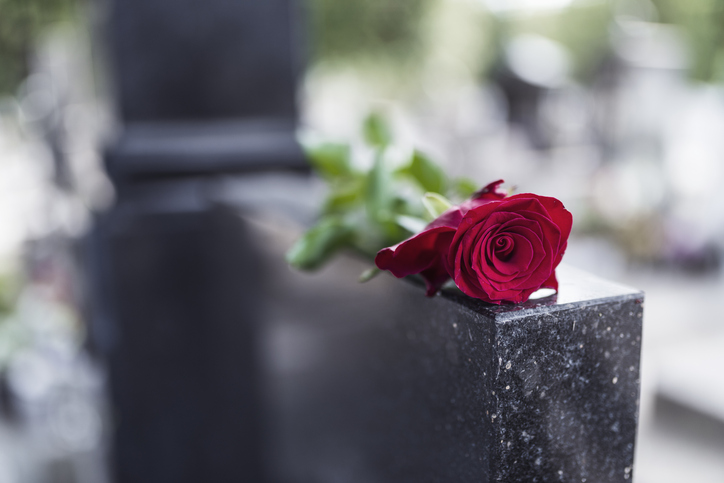 Here at Salamati Law, we are dedicated to helping grieving family members. Our compassionate attorneys have been helping Long Beach families in wrongful death claims for almost two decades and are ready to put our experience and resources to work for you.
If you believe another party's negligent actions were responsible for your loved one's death, you may be able to take legal action. A Long Beach wrongful death lawyer at Salamati Law can be your ally in these challenging times.
How do wrongful death claims arise?
Wrongful death is caused by negligence or a deliberate or reckless action by another party. As a result of this, surviving family members experience a financial loss. It's important to note that wrongful death lawsuits are independent of criminal cases and can move forward in court even if the defendant had no intention of harming the deceased.
Dealing with a lawsuit against the person or people responsible for your loss is not easy. Salamati Law is here to help bereaved families and make the legal process as painless as possible.
Some of the most common causes of wrongful death litigation in Southern California include:
Motor vehicle accidents
Pedestrian accidents
Defective medical devices and dangerous drugs
Premises liability accidents
Drownings
Fire injuries
Commercial truck accidents
Who can file a wrongful death lawsuit?
California has specific rules about who can file a wrongful death claim. In most cases, the decedent's immediate family can sue for damages. This includes a spouse or legally registered domestic partner, surviving children, siblings, or parents.
If there are no surviving family members, then a personal representative of the decedent's estate may bring a wrongful death claim. In some cases, the law may allow other people to prove they were financially dependent on the deceased to file a claim. Your Long Beach wrongful death lawyer can determine eligibility for pursuing compensation.
Money damages for wrongful death
Damages in a California wrongful death lawsuit are recoverable within two years of the deceased's passing. Claimants can seek compensation for the financial support they would have received from the decedent throughout their lifetime. In addition, a wrongful death claim can recover damages for:
Funeral and burial expenses
The loss of gifts or benefits the plaintiff would have received from the decedent
Loss of future earnings and benefits of the deceased
Medical expenses incurred before the death
Value of household services the deceased would have performed
The loss of love, care, companionship, assistance, comfort, protection, affection, and moral support provided by the decedent
Possible punitive damages against the negligent entity or person
Why do you need a Long Beach wrongful death attorney?
Hiring qualified legal counsel to handle a wrongful death claim allows your family the space to mourn the loss of a loved one. These claims are often complex, with specific filing deadlines and elements that need to be proven. It's in your best interest to partner with a Long Beach personal injury lawyer who has handled cases like yours and routinely works with experts.
There is never a good time to deal with an insurance company, but the aftermath of a tragedy is arguably the worst. During profound grief, family members do not want to haggle with insurance adjusters over a settlement. Your attorney will conduct independent investigations, gather evidence to establish liability, and handle all insurance issues. We can also negotiate a fair settlement based on your unique circumstances.
Whether your loved one was killed in a car accident or suffered fatal injuries after a slip and fall, we will utilize every resource to pursue the compensation deserved. Slip, trip, and fall incidents are hazardous for the elderly, who may already have health complications that exacerbate their injuries. A Long Beach slip and fall lawyer can hold negligent property owners or operators liable for the wrongful death of a loved one after a fatality.
Contact a wrongful death lawyer in Long Beach for a free consultation
If you are facing uncertain circumstances after the sudden death of a loved one, it's imperative to seek trusted legal representation. Schedule a free consultation with a wrongful death attorney in Long Beach for compassionate advocacy.
We will review the circumstances of your case and determine whether a wrongful death claim is appropriate. As we work on contingency, there is never a fee unless we win.