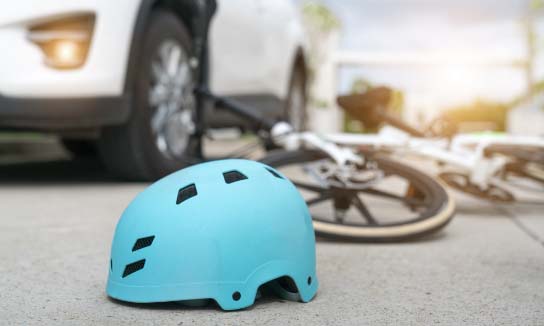 In a beautiful city like Long Beach, cycling is more than just a fun hobby. The weather makes the city a prime location for cyclists headed to work or to run errands. While the city is bike-friendly, the unfortunate reality is that collisions between bicycles and motor vehicles are always possible.
If you have been injured in a bicycle accident, it is crucial you seek legal counsel right away. They can evaluate your case and advise you on your options. Instead of taking on this alone, let a Long Beach personal injury lawyer from Salamati Law help you recover the compensation you deserve.
Common bicycle injuries
Surviving a bicycle accident could require months or even years of rehabilitation. Some of the most common injuries associated with bicycle accidents include:
Broken bones
Lacerations
Cuts and bruises
Internal bleeding
Concussions
Paralysis
Amputation
Spinal damage
Any severe injury caused by a bike accident could serve as the basis for a personal injury lawsuit.
Tap Here to Call Our Office Now
How bicycle accidents happen
At Salamati Law, we can help with your case is by identifying how the accident occurred. This is helpful as it provides insight into who is liable. Here are some of the most common causes:
Left turns. One of the most common causes of bicycle accidents is left turns. This is because cyclists are smaller than motor vehicles, and drivers do not always watch for them.
Dooring. Dooring is a type of accident that is unique to cyclists. These accidents occur when a driver opens their door in the path of a bicycle. The cyclist strikes the door and is often severely hurt.
Intersection accidents. Many bike accidents happen within intersections. These accidents can occur when a driver runs a red light or fails to stop in time to avoid striking the cyclist in front of them.
Failure to yield. Many streets include dedicated bike lanes. That does not prevent negligent drivers from crossing over the line into the lane and injuring them in a collision.
These accidents could form the basis of a viable claim for monetary damages. If you were hurt in a bike accident, there is no time to delay when it comes to speaking with an attorney.
Bike accident statistics in California
Bicycle accidents are unfortunately common throughout the state of California. As bike accident statistics show, collisions between bicycles and motor vehicles are common.
Some of the vital bicycle statistics to consider include:
California is one of the three most dangerous states for cyclists
Males make up around 88 percent of bicycle fatalities
The average age of cyclists involved in fatal accidents is 45
Children make up approximately 33 percent of all non-fatal bike accidents
Alcohol is a factor in 35 percent of bike crashes
Understanding statistics is helpful, but the facts of your accident are unique. To recover fair compensation for your injuries, rely on the guidance of bicycle accident attorneys in Long Beach.
Bicycle Accident Attorney in Long Beach, CA
If you have been injured in a bike accident, now is the time to get help from an attorney. Our firm looks forward to the opportunity to help you recover the damages you deserve. Contact Salamati Law today for a free consultation. We work on a contingency plan so there are no upfront legal fees.