No event is quite as upsetting as the wrongful death of a loved one. But along with the emotional impact, wrongful death can bring financial upset and loss of daily support. In California, those most affected by the wrongful death of a loved one may be permitted to filed a lawsuit. If you've lost a loved one due to the negligence of another, a skilled Los Angeles wrongful death attorney can help.
Who may file a lawsuit under the California wrongful death statute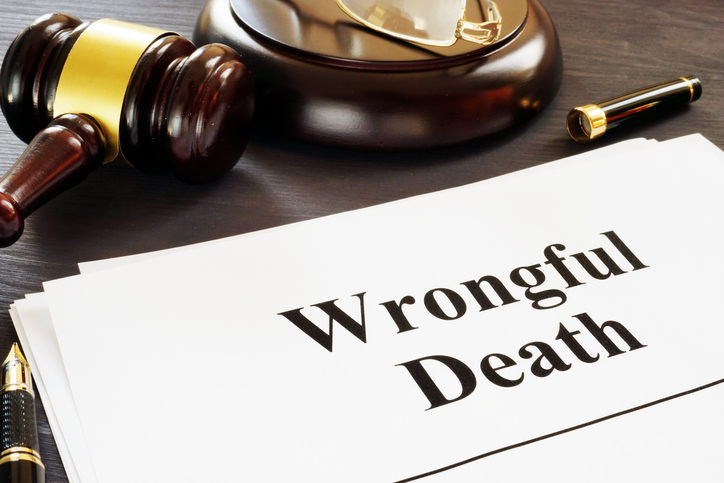 State statute dictates who may file a wrongful death lawsuit. Under California Code of Civil Procedure 377.60, the following family members of a victim – or their personal representatives – are permitted to file a wrongful death lawsuit:
Spouse
Domestic partner
Children
Grandchildren, but only if the deceased person's children are also deceased
Other minor children who were dependent on the deceased for at least 50% of their financial support (this can include stepchildren)
Anyone else who would be entitled to the deceased's property under California's law of intestate succession
It is also important to keep in mind that in most cases, the statute of limitations on wrongful death means a claim must be filed within two years of the death. Please do not wait to speak with a wrongful death attorney about a potential claim.
Situations constituting wrongful death
Those entitled to file a wrongful death claim may do so in any number of situations in which the loved one's death was caused by someone else's negligent, reckless, or intentional wrongful action. In special circumstances, a lawsuit may be successful without showing a defendant's wrongdoing if a strict liability statute applies to the action.
A claim can arise out of a:
Defective product
Toxic tort
These are just a few examples of situations leading to wrongful death claims. If you have reason to believe someone was at fault for the loss of your loved one, speak with an LA wrongful death lawyer to discuss your situation.
What kind of damages are recoverable in a wrongful death case?
California law recognizes the right of next of kin to recover for the losses that they suffer because of the loss of their loved one. This includes both economic damages, such as medical bills, funeral and burial expenses, lost income, and other financial support, as well as non-economic damages like lost companionship.
Wrongful death is sometimes confused with a survival claim, which seeks recovery on the deceased person's behalf. In a wrongful death case, a survival action may be included to recover pain and suffering or other losses if the person survived the injury for some amount of time. Outside of wrongful death, a survival action may bring unrelated claims that the lost loved one was entitled to pursue before he or she died.
CA wrongful death attorney
If you have recently suffered the loss of a loved one in California because of someone else's carelessness or intentional act, you do not need to navigate the aftermath alone. Call the Salamati Law Firm today for a private, free consultation with a Southern California wrongful death attorney.
Additional California wrongful death resources:
California Legislative Information, Section 377.60 (Wrongful Death), https://leginfo.legislature.ca.gov/faces/codes_displaySection.xhtml?sectionNum=377.60.&lawCode=CCP
California Code of Civil Procedure, Section 335.1 (The Time of Commencing Actions Other Than for the Recovery of Real Property), https://leginfo.legislature.ca.gov/faces/codes_displaySection.xhtml?lawCode=CCP&sectionNum=335.1