California has more registered motorcycles than any other state in the nation. Whether enjoying a scenic road trip or a short joy ride, this mode of transportation can be dangerous. Motorcycles are smaller than vehicles and often go unnoticed by distracted, drowsy, or negligent drivers.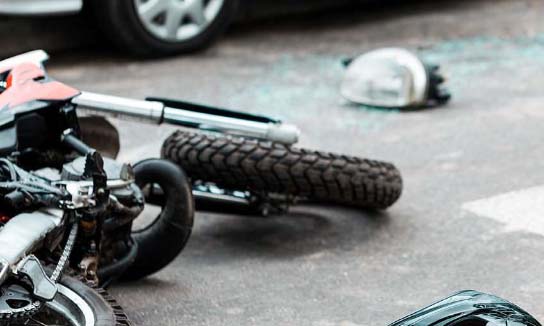 Moreover, Long Beach is home to numerous motorcycle riding groups, including veteran bikers with years of experience under their belts. Experienced or novice motorcyclists in an accident with a car have a high likelihood of being seriously injured. If you were hurt in a motorcycle accident and are worried about paying medical bills, Salamati Law is here to help protect your interests. We have Long Beach motorcycle accident lawyers who give our clients the guidance and personal attention they deserve.
Motorcycle Accident Lawyer Long Beach Residents Trust
To make things easier on injury victims throughout Long Beach, our firm offers free consultations. Not sure if the other driver was at fault? Getting the run-around from insurance adjustors? We will take the time to listen to your story, answer your questions candidly, and explain available legal options.
You have nothing to lose and everything to gain by working with a Long Beach personal injury lawyer who focuses on motorcycle injury claims where liability is disputed.
Consider some of our recent case results for motorcycle accident victims:
$1,185,000 personal injury settlement for a biker who suffered traumatic brain injuries
$5,000,000 settlement for a motorcyclist who was struck by a vehicle
$200,000 motorcycle crash settlement for a plaintiff whose leg was broken
While previous victories do not guarantee future settlement amounts, you can rest assured Salamati Law has the resources and skill to level the playing field and fight for maximum compensation. Don't be bullied by insurance companies who try and deflect blame. Instead, focus on your health and recovery and let our capable attorneys and support staff handle the rest.
Liability in Motorcycle Accidents
Defective parts, bad weather, poor visibility, and rough road conditions can all cause motorcycle accidents. But the majority of serious and fatal crashes are caused by negligent drivers.
Motorists may be held legally responsible for damages in a motorcycle accident if any of the following can be proven:
They made a left-hand turn in front of an oncoming motorcycle without looking first
They changed lanes or merged without checking their blind spots
They were driving at unsafe speeds given the weather and road conditions
They were following a motorcyclist too closely
They were driving while drunk or under the influence of drugs
They were on the phone, texting, or otherwise distracted
If a defective or malfunctioning motorcycle component contributed to the accident, this might form the basis of a product liability claim against manufacturers or other entities in the chain of sale.
Injuries Common in Motorcycle Crashes
Helmets, gloves, boots, and protective gear can help motorcyclists mitigate some of the consequences of being struck by a vehicle, but life-threatening injuries are still common.
A Long Beach motorcycle accident attorney can refer you to healthcare professionals and help you document the extent of your injuries. Your lawyer will gather evidence to support your claim and demand fair money damages for your pain and suffering.
In our litigation experience, the following are some of the most common injuries sustained by California motorcycle injury victims:
Broken bones
Concussions
Traumatic brain injury
Soft tissue damage
Injury to internal organs
Skull fractures
Spinal cord injuries
After any type of knock-down or collision, the best thing you can do is talk to a motorcycle accident attorney Long Beach residents recommend for tenacious advocacy. At Salamati Law, our team has successfully handled scores of serious motorcycle-vehicle claims and can determine the full value of your injury case.

Legal Damages Available
California does not put caps on the damages available in motorcycle accident claims. Victims can demand compensation for a number of losses, such as medical expenses, lost wages, motorcycle repairs, pain and suffering, emotional distress, and loss of future earning capacity. The type and severity of your injuries will play a significant role in the value of your case. Even if you were partly at fault for the collision, you could still pursue compensation under California's comparative negligence laws.
Safety Tips for Motorcyclists
Good motorcyclists make safety a top priority on every ride.
Wear a DOT-approved helmet at all times
Get professional training on motorcycle safety
Wear abrasion-resistant and visible clothing
Do not drink and ride
Drive according to conditions, and avoid speeding
Choosing the Best Motorcycle Accident Lawyer in Long Beach
Improve the chances of getting proper compensation for your losses by choosing an experienced personal injury attorney who understands the nuances of California motorcycle accident laws. Look at their record of settlements and verdicts and prior experience handling claims similar to yours.
We invite you to schedule a free case evaluation with a Long Beach motorcycle accident lawyer at Salamati Law for more information. Se Habla Español.