You had many plans for the future, but a car accident– due to another person's negligence has put them on the back burner– perhaps permanently. Instead, you are dealing with serious injury, overwhelming medical bills, and the inability to work while recuperating.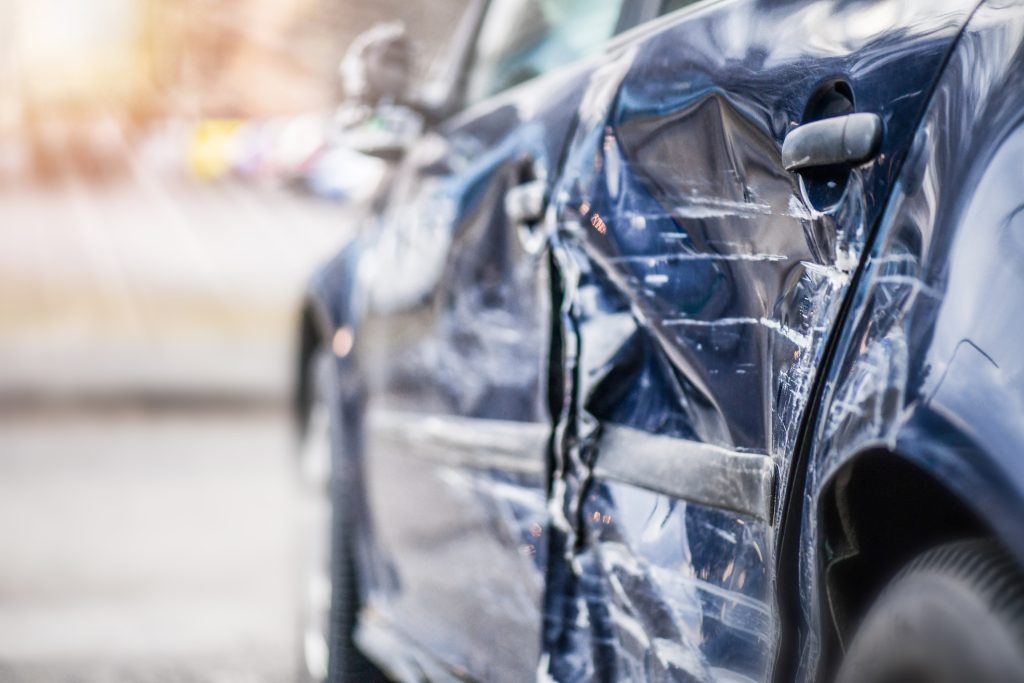 A car accident lawyer in Long Beach at Salamati Law will protect your rights and help you receive the maximum compensation you deserve.
Car Accident Attorney in Long Beach, CA
Long Beach has the dubious distinction of ranking among the top 20 cities for speeding drivers. Forty percent of fatal car accidents in the city result from this. The percentage of non-fatal car accidents caused by this reckless behavior is much higher.
As any car accident lawyer in the city will tell you, speed is a significant factor in many crashes, but other common causes include:
Distracted driving
Driving under the influence
Drowsiness
Bad weather
Poor road conditions
Running stop signs or red lights
Tailgating
Unsafe lane changes
Vehicle defects
Car Accident Injuries
The most serious car accident injuries, many of which can prove fatal, include:
Broken bones
Burns
Internal organ damage
Loss of limbs
Paralysis
Traumatic brain injury
What to Do After a Car Accident
Call the police after any collision. Check to see if anyone is injured. Get the name, address, contact, and insurance information of the other driver. Also, obtain the names, addresses, and contact details of any eyewitnesses.
If you are capable, take photos of the accident scene. These images should include the vehicles involved, the roadway, your injuries, and anything that may have contributed to the accident. Try to write down or record what happened while it is still fresh in your memory.
Always seek immediate medical attention after a car accident. That is true even if you feel fine. Many injuries are not apparent right away, as the adrenaline rush can mask pain.
Not seeking prompt medical attention is one of the biggest mistakes an injured person can make. Not only do they jeopardize their own health, but the insurance company may try to deny their claim. For example, the insurer may allege that the injuries did not result from this accident– if medical evaluation is delayed or that the injuries are not that serious.
Finally, in California, the statute of limitations for filing a personal injury lawsuit is two years from the date of the incident. However, it is crucial to contact an attorney as soon as possible so that valuable evidence, such as surveillance videos, is not lost.
What Not to Do After a Car Accident
There are also things that you should not do. First, do not admit fault, even if you think you may have been partially responsible. There are circumstances, such as maintenance issues with the other driver's vehicle, that may have caused or contributed to the crash.
Never post about your accident on social media. Even the most innocuous statements may be twisted by the insurance company or the defendant's lawyers. They may allege your posts show your injuries are not as serious as you claim.
You must report the car accident to your insurance company. However, do not agree to any settlement before consulting an attorney. Insurance companies want to settle cases quickly and cheaply. A personal injury lawyer knows the value of your claim and will fight so that you receive a fair settlement. Let us deal with the insurance company so you can focus on recovery.
Car Accident Damages
Compensation, or damages, in a motor vehicle accident case may include:
Medical expenses, current, and future
Lost wages
Loss of earning capacity
Property damage
Pain and suffering
Emotional distress
If a family member dies due to the crash, it is possible to file a wrongful death lawsuit.
Contact a Long Beach Car Accident Attorney
If you or someone you know was seriously hurt in a car accident due to the negligence of another party, you need the services of an experienced Long Beach personal injury lawyer at Salamati Law. Schedule a free, no-obligation consultation today by texting or calling 24/7 or completing our online form. Since our Long Beach, CA car accident law firm works on a contingency basis, there are no fees unless you receive compensation.