Large commercial trucks ply Long Beach's extensive freeways daily. Given their vast size and often hazardous cargo, 18-wheelers pose an inherent risk to motorists along the I-405, I-710, and I-605.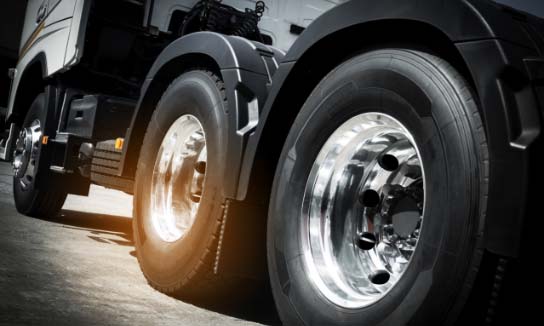 If you or a loved one were involved in an accident with a commercial truck, your life has been upended. If negligence was a factor in the crash, it's likely that you'll be able to pursue significant monetary damages for medical bills, lost wages, as well as pain and suffering. The best way to protect your rights to compensation is by working with a skilled truck accident lawyer who will represent your interests.
Discuss your case with an experienced personal injury lawyer at Salamati Law. If you have questions, call us for a free, no-obligation consultation.
Why Hire Salamati Law for Your Case?
Truck accidents are notoriously complicated to litigate and may involve multiple defendants. When your health, financial security, and livelihood are on the line, you need a truck accident attorney who has the resources and knowledge to win your case.
Our legal team has years of expertise in representing victims of catastrophic injuries and is familiar with the tactics used by insurance companies to minimize financial liability. Having a lawyer by your side will show defendants you are serious about getting the monetary compensation you are due.
When you work with our team, you can be assured of receiving the personal attention you deserve for your case. Your claim will be handled with the utmost attention to detail, and our goal is to achieve the most favorable outcome possible.
At Salamati Law, our dedicated attorneys:
Provide sound legal guidance and candid answers to your questions
Conduct thorough investigations to identify liable parties and all sources of compensation
Collaborate with industry specialists to assess your damages and provide expert testimony
Gather solid evidence that bolsters your claim
Handle all legal paperwork and negotiations on your behalf
Negotiate for a fair settlement
Take the case before a jury if necessary
Accept truck accident claims on a contingency basis
What is your Truck Accident Case Worth?
The unique circumstances of your accident and resulting injuries will factor into the value of your truck accident claim. In some cases, we may wait until clients have reached maximum medical improvement (MMI) to accurately assess your medical costs and expenses.
Some key variables that will influence potential settlement amounts:
Were you partly responsible for the accident?
What kind of injuries did you suffer, and what is your prognosis?
Have you been left with permanent disabilities or other impairments?
Has the quality of your life been negatively affected by your injuries?
Will your injuries require ongoing medical treatment?
How much insurance coverage does the defendant have?
Generally speaking, truck accident claims where the victim suffered scarring, disfigurement, or permanent injury will recover significant compensation to account for emotional distress, reduced earning capacity, and loss of enjoyment of life. Contact us at Salamati Law to discuss the potential value of your case.
Evidence Crucial to Truck Accident Injury Claims
Whether your accident involved spilled cargo or you were rear-ended by a speeding truck driver, our legal team will initiate an immediate investigation to get to the truth. When analyzing the cause of the accident, we will look for:
The truck's onboard electronic logging device, or ELD, that records the driving speed, steering wheel position, GPS, and the use of brakes at the time of the accident
Previous FMSCA violations of the trucking company
The truck driver's license, training, and driving record
Inspection and maintenance history of the truck
Hours of service records for the driver
The truck driver's cell phone records
Surveillance footage from traffic or dashboard cams
Witness statements
Truck Accident Attorney in Long Beach, CA
Many truck accident victims don't realize the long-term consequences of their injuries. What appears like a fair settlement offer from insurers can quickly run out, leaving you and your loved ones in dire straits. Our law firm pursues the compensation you rightfully deserve and does not charge a dime unless a recovery is made on your behalf.
Contact us today for a free case review today.