The repercussions of a serious truck accident can permanently change your life. Because of another party's negligence, you are dealing with pain, disability, an inability to work, and financial distress. Your life has been upended, and so have your plans for the future.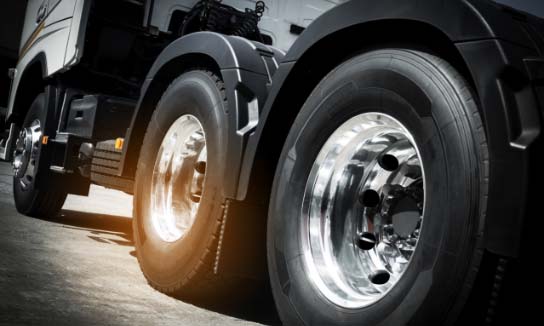 A Carson truck accident lawyer at Salamati Law protects your rights and fights for you so that you may receive the compensation you deserve for your injuries.
Truck Accident Attorney in Carson, CA
Truck accident attorneys in Carson are familiar with the city's infrastructure. Large trucks most often travel on freeways and highways, where accidents most often occur, rather than on secondary roads.
They are well aware of the causes of most truck accidents and know that several entities may be held liable. Based on the circumstances of the accident, your attorney will analyze the evidence and identify those parties who are potentially responsible.
These parties may include the following:
Truck driver
Trucking company
Freight loader
Repair facility
Manufacturer
Authority overseeing the roadway
Truck Accident Causes
Common causes of truck accidents include:
Drunk driving or driving under the influence of drugs
Distracted driving
Driving while fatigued– common when truckers exceed federally mandated driving limits
Defective or poorly maintained vehicle
Improperly loaded or secured cargo
Overfilled loads
Speeding
Unlawful passing
Factors unrelated to driver error may include bad weather, road defects, debris in the road, broken traffic signals, or missing stop signs. Your lawyer will investigate all aspects of your case to determine possible liability.
Even if you were somewhat responsible for the accident, you might still receive compensation. California's comparative negligence law allows a party to receive damages minus their percentage of fault. For instance, if you were deemed partly at fault because you were traveling slightly above the speed limit at the time of the collision, your percentage of fault may total 15 or 20 percent.
Truck Accident Injuries
The truth is that anyone surviving a truck accident should consider themselves fortunate. Such accidents often prove fatal, or the victim suffers a catastrophic injury– where the person will never fully recover and leaves them with a permanent disability.
Common truck accident injuries include:
Amputation
Burns
Disfigurement
Internal organ damage
Multiple fractures
Paralysis
Traumatic brain injury
Truck Accident Damages
Compensation, or damages, in a truck accident is divided into economic and non-economic categories. Economic compensation may include:
Medical bills, current, and future
Lost wages
Future loss of income
Property damage
Determining economic compensation is relatively straightforward. Non-economic compensation, such as pain and suffering, emotional distress, and loss of consortium, is more subjective. There is no fixed formula for non-economic damage calculation. Instead, factors such as the type of injuries and whether a long-term disability is involved will play a role.
A Carson truck accident attorney will negotiate a fair settlement based on your individual needs and prognosis. If the insurance company does not agree to a reasonable settlement, we will take the case to trial.
Statute of Limitations
The statute of limitations for filing a personal injury lawsuit in California is two years. If a person dies due to a truck accident, family members have two years from the death date to file a wrongful death lawsuit.
However, there are circumstances when the timeframe for filing a lawsuit is much shorter. For example, if the truck involved was owned by the city of Los Angeles, the statute of limitations is just six months. It is also the case if a defendant is a government entity, such as a municipality whose poor road maintenance contributed to the crash.
That is why it is vital to contact a truck accident lawyer in Carson, CA, as soon as possible.
Contact a Carson CA Truck Accident Law Firm for a Free Consultation
If you or a loved one were seriously hurt in a truck accident due to another party's recklessness or negligence, you need the services of an experienced Carson truck accident lawyer at Salamati Law. Submit our online form or call or text us 24/7 to arrange a free, no-obligation consultation.
Our lawyers work on a contingency basis. That means there is no fee unless you receive compensation.