The Los Angeles Metropolitan Area accounts for the highest number of pedestrian accidents in the state. In South Gate, the 17th largest city in Los Angeles County, far too many people have been seriously injured or killed while walking because of negligent motorists.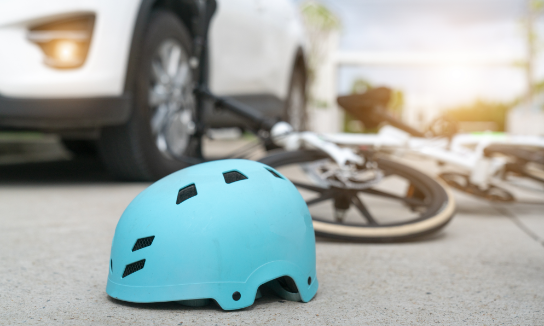 Pedestrian accidents are devastating. When two cars collide, the occupants have some protection– however, pedestrians do not. They receive the full impact of a vehicle weighing thousands of pounds.
A South Gate pedestrian accident lawyer at Salamati Law protects your rights and helps you receive the compensation you deserve for your injuries. If this has happened to you, contact us today for a free consultation.
Pedestrian Accident Lawyer in South Gate, CA
The car accidents that injure pedestrians often result from distracted driving. Too many drivers text, email, or make phone calls rather than keep their eyes on the road. Distracted driving causes more accidents than driving under the influence.
Other negligent behaviors contributing to pedestrian accidents include:
Failure to use turn signals
Failure to yield
Reckless driving
Speeding
Further, most pedestrian accidents occur at intersections– usually because the driver did not respect the pedestrian's right of way.
Pedestrian Accident Injuries
Pedestrian accident survivors often have a long road ahead of them. Injuries are often severe and life-altering. Rehabilitation may take months or years, and many people never fully recover. As a result, many pedestrian accident victims may require lifelong care.
Common injuries include:
Crushing injuries
Disfigurement
Fractures
Internal organ damage
Loss of limbs or digits
Spinal cord injury
Traumatic brain injury
A pedestrian accident lawyer in South Gate will be able to calculate a fair settlement amount for injuries based on the unique fact patterns of each accident. Those factors can include injury severity, the victim's age, occupation, and level of education.
The majority of pedestrian accident claims are settled out of court. However, if the negligent party's insurance company does not agree to a reasonable settlement, we will go to trial.
Pedestrian Accident Liability
Determining liability is the primary focus of a pedestrian accident attorney in South Gate. Depending on the circumstances– other parties beyond the driver– may hold some responsibility. For instance, if the vehicle hits a pedestrian because the brakes failed. In addition, the car's manufacturer may be liable. Finally, the city of South Gate might bear responsibility if malfunctioning traffic signals or deteriorating roadways contributed to the crash.
Wrongful Death
Far too many pedestrian accidents prove fatal. If a family member was killed in a pedestrian accident, a wrongful death lawyer could file a wrongful death claim against the parties responsible for the accident. In California, the surviving spouse or domestic partner of the decedent or children may file. Those who were financially dependent on the decedent may also have a claim.
Personal injury lawsuits require filing within two years of the accident. For a wrongful death lawsuit, the statute of limitations is two years from the date of death. However, there is an exception– if a government vehicle is responsible. In these cases, a notice of claim requires filing within six months of the accident or the victim's death.
Recovery in a wrongful death lawsuit may include:
Funeral and burial expenses
Medical expenses incurred before death
Lost income
Loss of future financial support
Loss of household services, such as childcare or cleaning
Loss of companionship and moral support
Loss of consortium
Contact a South Gate Pedestrian Accident Attorney at Salamati Law
If you or someone you know was seriously injured in a pedestrian accident, you need the services of an experienced South Gate personal injury lawyer. Submit our online form or call or text us 24/7 to schedule a free, no-obligation consultation. All work is performed on a contingency basis. You pay no legal fees unless you receive compensation. Se Habla Español.