Los Angeles, CA, is infamous for its high rate of car accidents, but nearby cities like South Gate aren't immune to the problem either. So, if you or a loved one has been in a serious auto accident, you can benefit from the counsel of an experienced South Gate car accident lawyer.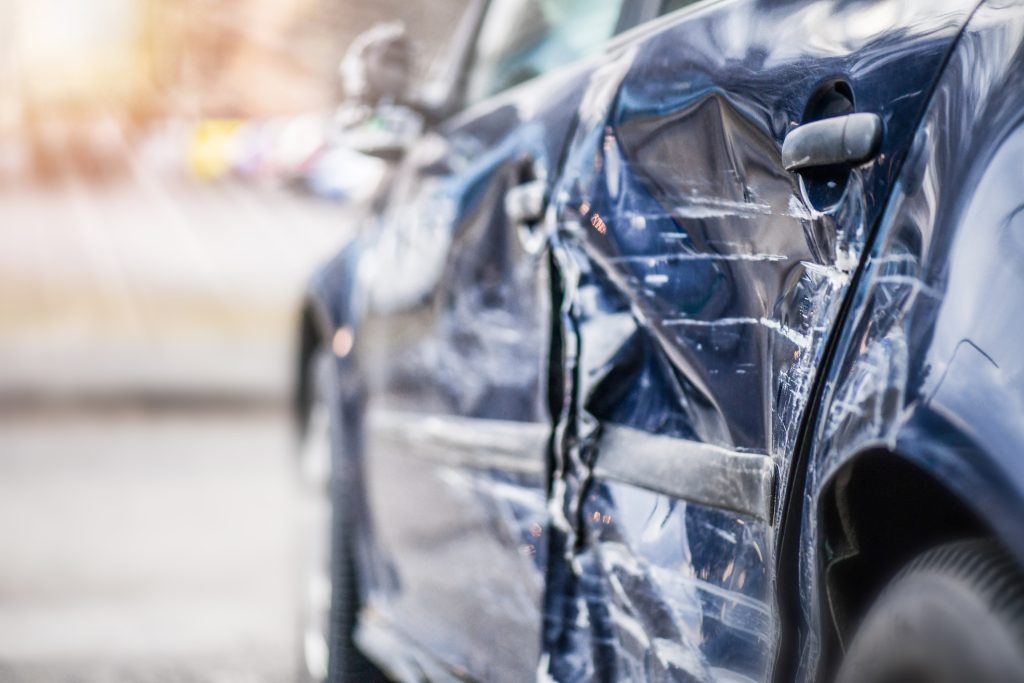 At Salamati Law, our team works to defend the rights of accident victims and secure maximum compensation on their behalf. We know you have other things on your mind after a crash– let us handle the legal issues so you can focus on your recovery.
Common types of car accidents in South Gate, CA
The car accident attorneys in South Gate work on all types of motor vehicle crashes. The following are some of the most common types.
Rear-end collisions – These are among the most common types of accidents, occurring when the front end of one car smashes into the rear end of the forward vehicle. These crashes may seem minor initially, but they often lead to chronic injuries such as long-lasting whiplash. In rear-end collisions, the following driver is nearly always at fault.
Side-impact accidents – A side-impact crash, also called a T-bone crash, occurs when one vehicle strikes another on that vehicle's side. These most often occur at intersections. These crashes can result in serious injuries, particularly to the individuals on the side of the car that is struck.
Head-on collisions – These can be the most serious type of accident, particularly if they occur at high speeds. Both cars may be totaled, and victims may lose their lives or become seriously injured.
Rollover crashes – A rollover crash—in which a vehicle rolls over—is similar to a head-on collision in that it's likely to result in serious injuries or deaths. Specific vehicles are more prone to rollovers than others, such as SUVs with a high center of gravity.
Motorcycle crashes – Bikers are at a heightened risk of injuries and death when drivers are negligent or reckless. This is because they lack the protection of a car surrounding them.
Pedestrian and bicycle accidents – Vehicular accidents don't always involve just vehicles. Bystanders and bicyclists are at risk of death or serious injuries when drivers are distracted, reckless, or impaired by substances.
In addition, a South Gate car accident attorney can file a wrongful death lawsuit on behalf of the surviving loved ones of deceased victims. Of course, nothing can replace a lost family member. Still, a wrongful death lawsuit can help mitigate the practical concerns following a sudden death, such as paying funeral costs and related medical bills.
What types of damages could victims recover?
In legal parlance, "damages" refer to the compensation that may be owed to victims of an accident. A car accident lawyer in South Gate, CA, will be laser-focused on recovering the maximum compensation for our clients. At Salamati Law, we are aggressive negotiators– keenly familiar with the tactics that insurance companies use to attempt to shortchange victims. We go the extra mile to obtain a fair settlement offer, and when that is not forthcoming, we aren't shy about holding at-fault parties accountable in the courtroom.
Some of the damages you may be eligible to recover for your accident-related losses can include the following:
Property damage – Including damage to your vehicle and any valuables that were inside at the time of the crash
Medical expenses – You shouldn't have to pay the medical bills for your accident-related injuries. Instead, our attorney can secure compensation for your past, current, and anticipated future medical expenses, including medical equipment, home health aides, and any needed home modifications to accommodate disabilities.
Lost wages – As well as the loss of future earning capacity
Pain and suffering – As a general rule of thumb, the more severe the physical injuries are, the more compensation may be awarded for pain and suffering.
Consult a car accident attorney in South Gate, CA, for a free consultation
A serious car accident doesn't have to derail your life when you hire a South Gate personal injury lawyer. With decades of experience, we understand what is necessary to generate favorable outcomes for our clients. At Salamati Law, we will fight to protect your legal rights and secure just compensation for your losses. Contact our South Gate, CA car accident law firm today to request a no-obligation consultation at no charge.