More than 98,000 people call the 7.4 square miles of South Gate home. Located in the heart of the Los Angeles metropolitan area, South Gate is the 17th largest city in Los Angeles County and the 73rd largest in California.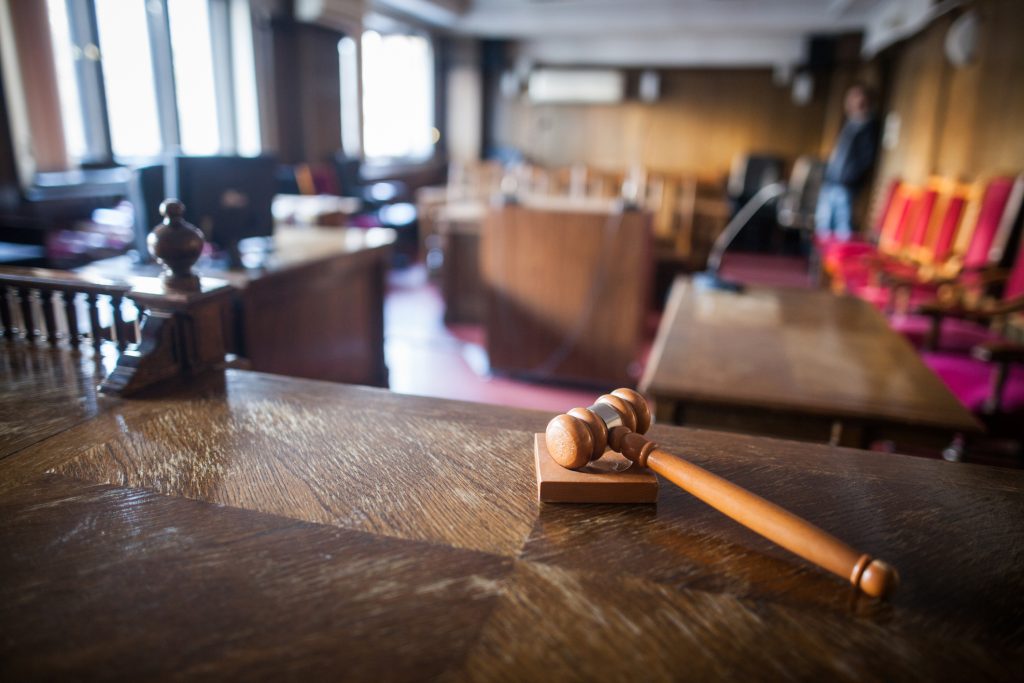 In such a densely populated area, the odds of suffering a personal injury increase. A serious injury caused by the negligence of another can mean significant hardship. This could involve not only long-term recovery and perhaps permanent impairment but the loss of employment. A South Gate personal injury attorney at Salamati Law can protect your rights and help you receive the compensation you deserve.
Personal Injury Attorney in South Gate
Although motor vehicle accidents constitute the most significant number of personal injury claims, slip and fall accidents comprise the second-largest category. Formally known as premises liability accidents, slip and falls occur when someone is hurt because an owner did not safely maintain their property. Nationwide, thousands of people die each year in these types of accidents.
The following elements contribute to slip and falls:
Broken pavement
Debris in walkways
Holes in floors
Inadequate lighting
Lack of stair rails
Loose tiles or flooring
Unsecured electrical cords
Ripped carpeting
Wet floors
Contact a slip and fall lawyer at Salamati Law immediately after this type of accident. By law, all business and property owners in California must keep their premises in a safe condition, free from potential hazards.
The statute of limitations for filing a personal injury lawsuit is two years from the incident date. After that, the court will not accept the claim. Further, if a person dies from their injuries, the statute of limitations is two years. Therefore, it is critical to contact a personal injury lawyer as soon as possible. A prompt investigation is necessary to ensure crucial evidence does not disappear.
Motor Vehicle Accidents in South Gate
In a busy urban area such as South Gate, motor vehicle accidents occur all too frequently. That is not unusual in Los Angeles, which leads the nation in car accidents.
If you are involved in a motor vehicle accident caused by another party, always obtain legal advice before agreeing to an insurance settlement. Insurance companies seek ways to avoid payment and may mislead an injured person into making a statement that puts them at fault for the collision. Your lawyer will deal with the insurance company so you can concentrate on recovery.
MTA buses service South Gate. When there is a bus accident, injuries are usually serious and often fatal. For example, a pedestrian or cyclist struck by a bus has no protection. After conducting an investigation, a bus accident lawyer will ensure that the notice of claim is filed on time. When government agencies are involved, the statute of limitations is just six months, so time is of the essence.
Other Types of Personal Injury
Besides car accidents and slip and falls, common types of personal injury cases include:
Animal attacks
Assault
Bicycle accidents
Construction accidents
Elder abuse
Scooter accidents
Personal Injuries
Most people will recover eventually from a personal injury. However, some will not. Some individuals may find themselves confined to wheelchairs or require lifelong care. These types of personal injury may also include:
Amputation
Burns
Multiple fractures
Spinal cord injury
Traumatic brain injury
Contact Salamati Law for a free consultation
If you suffer a serious injury due to someone else's negligence, recklessness, or intentional actions, a personal injury lawyer can help. If a family member succumbed to a personal injury, contact a South Gate wrongful death attorney. Call or text 24/7 and schedule a free, no-obligation consultation. After reviewing your claim, we will discuss your options. There are no legal fees unless you receive compensation. Se Habla Español.