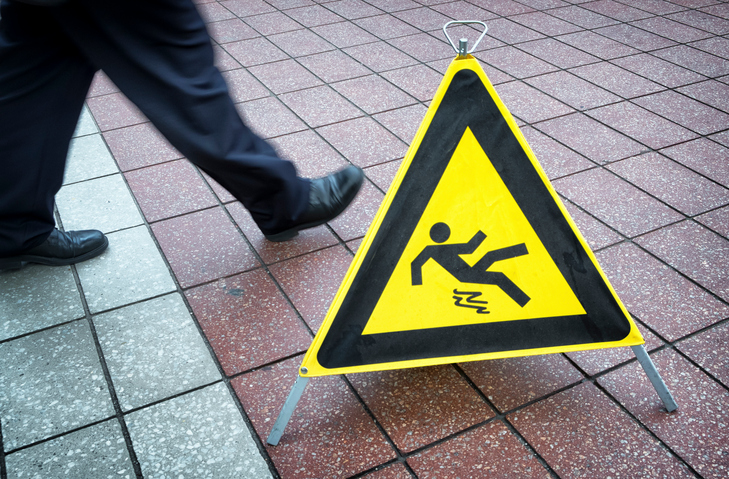 Your employer's workers' compensation insurance is generally your only resource for recovering damages after you are injured in an on-the-job slip and fall accident in California. Under certain circumstances, however, you might still have an opportunity to sue your employer for your slip and fall losses and injuries – including, for example, if gross negligence on the part of your employer caused the conditions that led to your fall.
You can get a thorough explanation of your right to sue your California employer from a Los Angeles personal injury attorney at Salamati Law. Our lawyers have represented injured workers in lawsuits against their employers for more than 25 years. If you have been injured in a slip and fall accident at work, you should always consult with a knowledgeable and experienced slip and fall lawyer before you conclude that a workers' compensation claim is your only option.
When can you sue your employer for a slip and fall injury?
You can go outside of a workers' compensation claim and sue your employer if:
Your injuries resulted from intentional conduct or gross negligence, for example, if an employer purposely allowed a hazardous condition to go unrepaired for an extended amount of time
Your employer fails to carry workers' compensation insurance
Your injury occurred when you were not performing work-related tasks but occurred while you were involved in incidental conduct, such as, for example, taking a walk around your employer's grounds while you were on a lunch break.
There may be other instances that justify a slip and fall lawsuit against your employer. If you fall and suffer serious injuries, talk to a personal injury lawyer as soon as you can, and always before you accept a workers' compensation settlement.
Can you sue a third party for a slip and fall injury that happened while you were working?
Construction sites, office buildings, and many other job-related locations might host several third parties, each of which provides separate services and performs different tasks. If the negligence of one of those third parties causes your slip and fall accident, you might have an opportunity to sue that party to collect additional damages for your injuries.
Further, if your slip and fall injuries can be traced to faulty equipment, the equipment manufacturer and supplier might have liability for your losses and injuries. In every case, you will have the burden of proving negligence on the part of the third party or equipment manufacturer. If you are able to meet that burden, you may be entitled to substantial compensation to account for your pain and suffering and other damages that are not available through a workers' compensation claim.
Call Salamati Law to Speak with a Los Angeles Slip and Fall Accident Attorney
Under California law, you have up to two years from the date of your slip and fall accident to sue the negligent party that caused the accident. Your deadline for filing a workers' compensation claim is much shorter. 
Before you make any final decision on how you will recover compensation for your losses and injuries, please call the Los Angeles offices of Salamati Law as soon as possible after your accident for a complimentary, no-obligation consultation with one of our slip and fall personal injury lawyers. If the facts of your accident show that you have a right to sue your employer, we will pursue the largest available damages award to compensate you for your injuries.