Walking is a great way to get around. It is not only free but good exercise. Unfortunately, pedestrians are at increased risk from vehicular traffic in busy cities like Norwalk– the 14th most populous city in Los Angeles County. Pedestrians are fatally injured each year in Norwalk accidents, with five deaths occurring in 2018. Many more pedestrians struck by vehicles are seriously injured.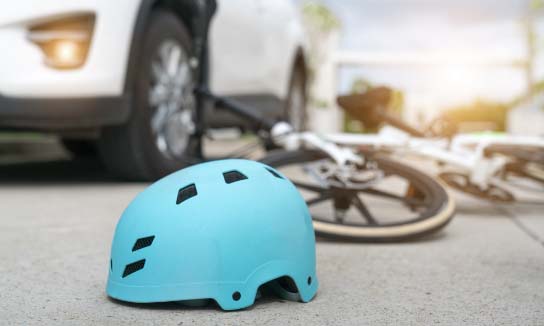 A Norwalk pedestrian accident lawyer understands that your life has been turned upside down. A Norwalk personal injury lawyer at Salamati Law can help you receive the compensation you deserve after a pedestrian accident.
Pedestrian Accident Attorney in Norwalk, CA
People who walk to their destination do not take any special precautions. Unlike cyclists, they do not wear protective headgear or use other safety equipment. Although cyclists are also vulnerable to getting hit by cars, some may have minimal protection– pedestrians do not.
While any collision between a motor vehicle and a pedestrian may prove fatal or result in long-term injury, the odds increase when a truck is involved. Survivors of truck accidents frequently suffer permanent disabilities.
Pedestrian accident victims often face a long road to recovery. They may lose their jobs and the ability to provide for their families. They face mounting medical bills and other debt. A pedestrian accident attorney will fight for you at this difficult time.
What to Do After a Pedestrian Accident
Since pedestrian accident injuries are so often devastating, many victims can do little in the aftermath of the collision than await emergency medical services. If possible, take photos of the collision scene and get the names and contact details of the driver and any eyewitnesses. Obtain the driver's insurance information. Document all injuries.
Always seek immediate medical attention. Perhaps the car just knocked you down, and you do not think you were hurt. Some injuries do not appear right away and can turn out to be very serious. Without a prompt medical examination, you are risking your health and the viability of your claim.
Contact a pedestrian accident lawyer in Norwalk as soon as possible. Waiting too long can mean that vital evidence that can help your claim, such as nearby surveillance video, could vanish.
Pedestrian Accident Causes
All it takes is a few seconds of distracted driving to strike a pedestrian. This type of driving does not always involve using a cellphone. Eating while driving, disciplining a child or pet, or any activity that takes a driver's eyes off the road– even briefly– can lead to tragedy.
Besides distracted driving, common causes of pedestrian accidents include:
Driving under the influence
Failure to yield
Poor visibility
Running stop signs or traffic signals
Speeding
There are instances when a driver may deliberately run into a pedestrian. The driver may face criminal assault charges, but the victim must file a civil lawsuit to receive damages.
Pedestrian Accident Damages
Damages, or compensation, in a pedestrian accident may include:
Medical expenses, current, and future
Lost wages
Lost future income
Pain and suffering
Disfigurement
Mental trauma


In addition, when you are in the hospital, you may receive a call from the driver's insurance company with a settlement offer. Never accept this before contacting a Norwalk pedestrian accident attorney.
Insurance companies want to settle quickly and for as little as possible. Your attorney knows a fair settlement amount based on the nature of your injuries and prognosis. Most cases are settled, but if the insurance company refuses to agree to a reasonable settlement offer, we will take the case to trial.
Contact a Pedestrian Accident Attorney in Norwalk
If you or a loved one have been involved in a pedestrian accident, you need the services of an experienced car accident lawyer at Salamati Law. If a family member was killed in a pedestrian accident, surviving family members may file a wrongful death lawsuit. Schedule a free, no-obligation consultation today by calling or texting 24/7 or submitting our online form.
A Norwalk, CA pedestrian accident lawyer will review your claim and advise you of your options. Because we work on a contingency basis, there is no fee unless you receive compensation. Se Habla Español.