Perhaps the country's best-known city named Norwalk lies in Connecticut– its California twin was founded in the late 18th century. It has a population of about 103,000 in just under 10 square miles– a density of 10,500 people per square mile. Norwalk is the 14th most populous city in Los Angeles County.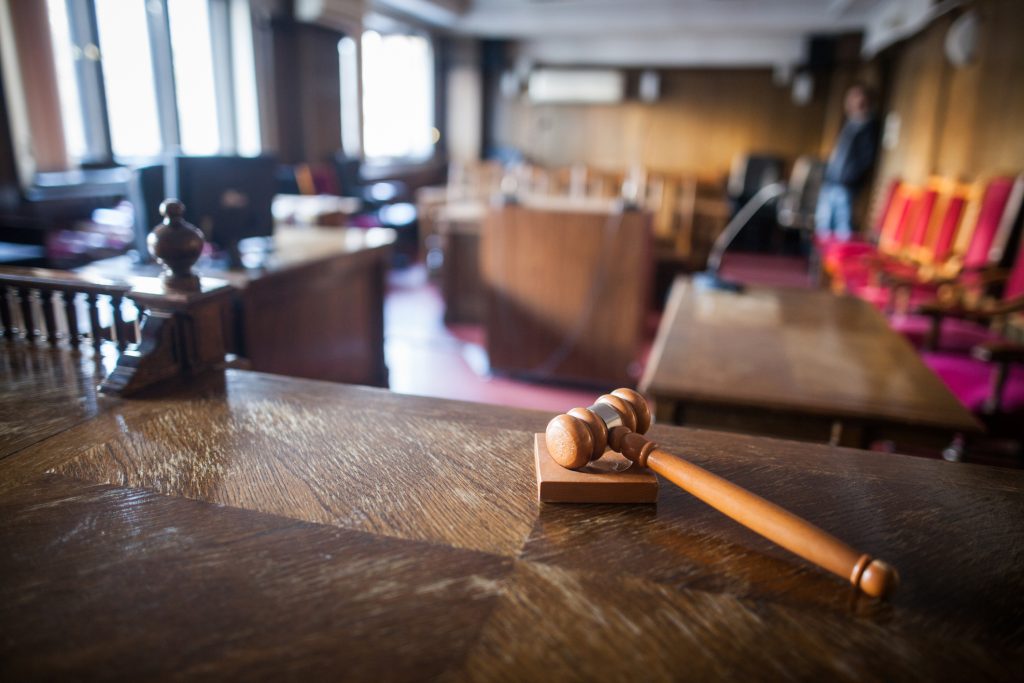 This population density, combined with the fact that Los Angeles has the highest number of motor vehicle accidents in the country, translates into a higher than average number of car crashes occur in the city. Interstates 5 and 605 intersect Norwalk.
If you have been hurt through no fault of your own, whether a car accident or another cause such as a slip and fall, an experienced Norwalk personal injury attorney at Salamati Law can help you receive the maximum compensation for your injuries.
Premises Liability Attorney in Norwalk
While not as common as motor vehicle accidents, premises liability cases may cause long-term impairment or death. In a car, the occupant has some protection with safety devices. However, there is no protection available for an individual slipping and falling in a grocery store or restaurant. For example, a shopping center may not have put up "Wet Floor" signs warning patrons of a slick area after cleaning. Perhaps you tripped and injured yourself in an office or retail establishment because walkways were stacked with boxes or other debris.
Fractures, spinal cord injuries, and traumatic brain injuries may occur due to a slip and fall. The victim's life is changed forever because of property owner negligence. Contact a Norwalk slip and fall lawyer at Salamati Law if you were injured in this type of accident.
Different Types of Motor Vehicle Accidents in Norwalk
Bus accident victims also often suffer severe injuries. Passengers on a bus, unlike inside a car, do not have any safety devices to protect them. Therefore, a bus accident lawyer conducts a thorough investigation so that all parties contributing are held accountable. That might include the bus company, the driver of other vehicles, maintenance facilities, and the manufacturer if a mechanical defect played a role in the crash.
Personal Injury Damages
Damages is the legal term referring to compensation in a personal injury case— whether premises liability, car or bus accident. While each case is different, such damages may include:
Medical expenses, current, and future
Loss of income
Loss of future income
Property damage
Pain and suffering
Emotional distress
Finally, if a person succumbs to their injury, the surviving spouse or domestic partner may file a wrongful death lawsuit against the parties responsible. If the late person was not married, their children or any financial dependents may file it.
Norwalk Courthouse Information
Personal injury lawsuits are filed at the Norwalk Courthouse,12720 Norwalk Blvd., Norwalk, CA 90650. Phone number is (562) 345-3700
The courthouse is open from 8:00 a.m. to 4:30 p.m., and the Clerk's Office is open from 8:30 a.m. to 4:30 p.m., Monday through Friday, except court holidays.
Contact a Norwalk Personal Injury Attorney
If you suffer a serious injury due to someone else's negligence, recklessness, or deliberate actions, a Norwalk personal injury lawyer at Salamati Law can help. If a family member died due to a personal injury, contact a wrongful death lawyer.
Schedule a free, no-obligation consultation by calling or texting 24/7. After reviewing your claim, we will discuss your options and let you know whether you have grounds for a lawsuit.
The majority of personal injury cases are settled. However, if the insurance company of the party responsible for the injury refuses to agree to a fair settlement, we may take the matter to court. Because we work on a contingency basis, you pay no fee unless you receive compensation. Se Habla Espanol.