Norwalk is the 14th most populous city in Los Angeles County, which is notorious for the volume of motor vehicle accidents. A serious car accident upends your life. For some people, the changes are short-term, and their lives eventually go back to normal. For others, the devastation of a car accident is long-term or permanent. It can affect your mobility, income, and ability to support yourself and your family.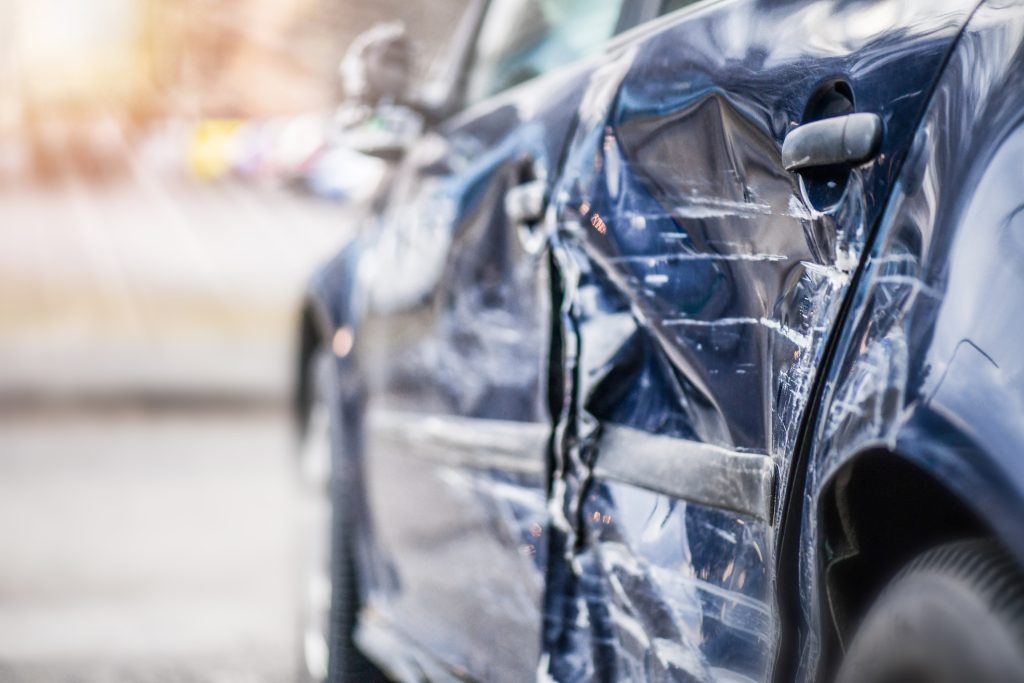 When you are the victim of a car accident because of someone else's negligence or recklessness, a Norwalk car accident lawyer at Salamati Law will protect your rights and fight so that you receive the settlement you deserve for your injuries.
After a Car Accident
Some people are so severely injured in motor vehicle collisions that they cannot do anything. However, if you can, here is a list of what you can do:
Call 911.
Check to see how badly you and anyone else involved is hurt.
Collect the name, address, contact, and insurance information of the other driver.
Take photos of the accident scene, including road conditions and vehicles.
If there were eyewitnesses, collect their names, addresses, and contact information.
Try to write down or record exactly what happened while your memory is fresh.
You must seek medical attention as soon as possible, even if you feel fine. Go to the emergency room or an urgent care center. Many injuries are not evident immediately in the chaotic post-crash environment.
Not only do you risk your health and possibly your life by failing to seek prompt medical care, but it can also affect your claim and subsequent damages. This is because insurers will allege that your injuries are not that serious or result from something else.
How a Car Accident Attorney in Norwalk, CA, Can Help
After the trauma of a car accident, you have many stressors in your life. Along with your injuries and pain, there is the inability to work and perform daily tasks. The insurance company might offer you a lowball figure to settle quickly. It may sound reasonable to you, but do not accept it before speaking with a lawyer. Once you agree, the matter is done, even if you find out your injuries were more serious than initially thought.
Our team of car accident attorneys in Norwalk knows how to calculate all aspects of your accident, from the medical bills to loss of income and the damage to your vehicle. We negotiate with your insurance company so that you receive a fair settlement. If the insurer does not agree to a reasonable settlement, we can take your case to court.
Car Accident Causes
Every accident is different. While many collisions are due to driver negligence or error, other factors may play a role. That includes weather, road conditions, poor vehicle maintenance, or design defects.
Common car accident causes include:
Distracted driving
Driving under the influence
Speeding
Fatigued driving
Car Accident Damages
Car accident compensation, or damages, may include:
Medical expenses, current, and future
Lost wages
Property damage
Pain and suffering
Mental anguish
Please note that the statute of limitations for filing a personal injury lawsuit in California is two years from the date of the accident. After that, courts will not allow a claim to go forward. It is imperative to seek legal advice as soon as possible so that evidence is not lost and your attorney can start investigating your claim.
Contact a Norwalk Car Accident Attorney for a Free Consultation
If you have been seriously hurt in a car accident because of another party's negligence, you need the services of an experienced Norwalk personal injury attorney at Salamati Law.
Call or text our Norwalk CA car accident law firm 24/7 or fill out our form to arrange a free, no-obligation consultation. There is no fee unless you receive compensation.