The loss of a loved one is life's worst experience. It is even more difficult when you know your family member did not have to die but lost their life due to the negligence of another person. Money will not change this. However, financial compensation will at least cover outstanding bills and expenses, and bring some peace of mind.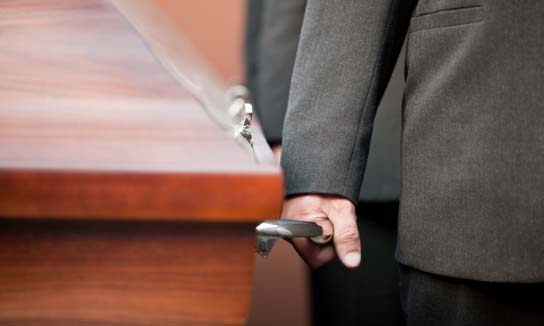 The LA wrongful death lawyers at Salamati Law will thoroughly investigate the case and determine which parties are responsible for the death and hold them accountable. Our dedicated lawyers have recovered millions of dollars in settlements and verdicts for clients.
Wrongful Death
If a person dies because of a reckless, intentional, or negligent act, this is wrongful death, but proving wrongful death requires evidence. This lawsuit is a civil, not a criminal, action. Even if a person was murdered, a wrongful death lawsuit is not connected to a criminal trial. Your claim must show that those liable had some duty of care to the victim, even if, for example, that duty was not to get drunk and drive. Proof that the duty of care was breached is required, as is that the breach was responsible for causing the death.
What Causes Wrongful Death Accidents?
An experienced Downey wrongful death lawyer knows that different types of accidents may lead to a wrongful death claim. Some of the more common causes of wrongful death accidents that an experienced LA wrongful death attorney has handled include the following:
Bicycle or pedestrian accidents
Airplane, helicopter, and boat crashes
Premises liability
Workplace accident
Fires
Animal attacks
Defective products
A Wrongful Death Attorney in Downey Can Help You Understand Damages Owed to You
If your loved one died due to the negligence of another person or entity, you might have grounds for a wrongful death lawsuit. Several different types of damages that a Downey personal injury lawyer may be able to help you obtain, including the following:
The victim's medical expenses: Some wrongful death victims die at the scene of the accident, while others may continue to live for weeks or months. In these cases, the medical bills can be overwhelming, with emergency room visits, surgeries and procedures, hospital stays, doctors' appointments, and prescription medications– all carrying significant costs.
The physical and emotional pain and suffering of the victim: In a truck accident, the deceased may have died upon impact. On the other hand, if someone was burned by a defective product, suffered in the hospital for weeks before succumbing, there would be considerable pain and suffering.
The deceased person's lost wages: Many families rely on one person's wages for a substantial portion of their income. If that income stream suddenly disappears, how does the family survive? Fortunately, the legal system provides recourse for this.
Burial and funeral expenses: The legal system recognizes that funerals and burials are expensive and that the loved ones of the victim deserve to honor and celebrate the victim's life with a ceremony of their choice.
Time is of the Essence
You never "get over" the death of a close family member. Some healing may take place over time, but it's always worse in the immediate aftermath. It is always raw and painful. Unfortunately, it is critical to obtain legal counsel as soon as possible. The statute of limitations for Wrongful Death is two years in California, and is cut by half if a government agency is involved in your loved one's death.
Why You Need to Consult with a Downey Wrongful Death Lawyer
At Salamati Law, we understand the grief that you and your family may face in the aftermath of your loved one's unexpected death. However, no matter how much pain you feel, do not let the insurance company add insult to injury. Insurance companies are businesses– focused on the bottom line and are notorious for taking advantage of grieving families by convincing them to accept lowball settlement offers.
For example, an insurance adjuster contacts you, but you are not represented by a Downey wrongful death attorney. As a result, they will likely extend a settlement offer to you that is far below the actual value of your claim. If you accept this offer, you will immediately receive a lump sum payment. By accepting this offer, you forego all future legal rights to your claim and may lose thousands of dollars. However, a Downey car accident lawyer could've helped you recover a fair settlement.
We strongly advise that you consult with an experienced wrongful death lawyer in Downey before accepting any offers. We provide invaluable guidance, including the approximate financial value of your claim.
Contact Downey Wrongful Death Lawyers
Nothing prepares you for the tragic loss of a loved one. A compassionate Los Angeles personal injury attorney at Salamati Law will look into the circumstances surrounding your family member's demise and determine whether you have a wrongful death case. If so, we will fight aggressively so you and your family can receive the maximum compensation for your loss.
Call us today or contact us online to arrange a free consultation. Most cases are settled, but we do not hesitate to go to trial when the insurance company refuses to agree to a reasonable settlement. We work on a contingency basis, so there is no fee unless we win.