Many people have either been involved in a car accident or know a close friend or relative who has been. The trauma of this rises exponentially when the injuries are serious, resulting in physical, psychological, and financial strain that may endure for a long time. If this has happened to you, reach out to us at Salamati Law. We have the resources, the experience, and the skill to advocate for your rights. You may be eligible for damages that can help you rebuild your life.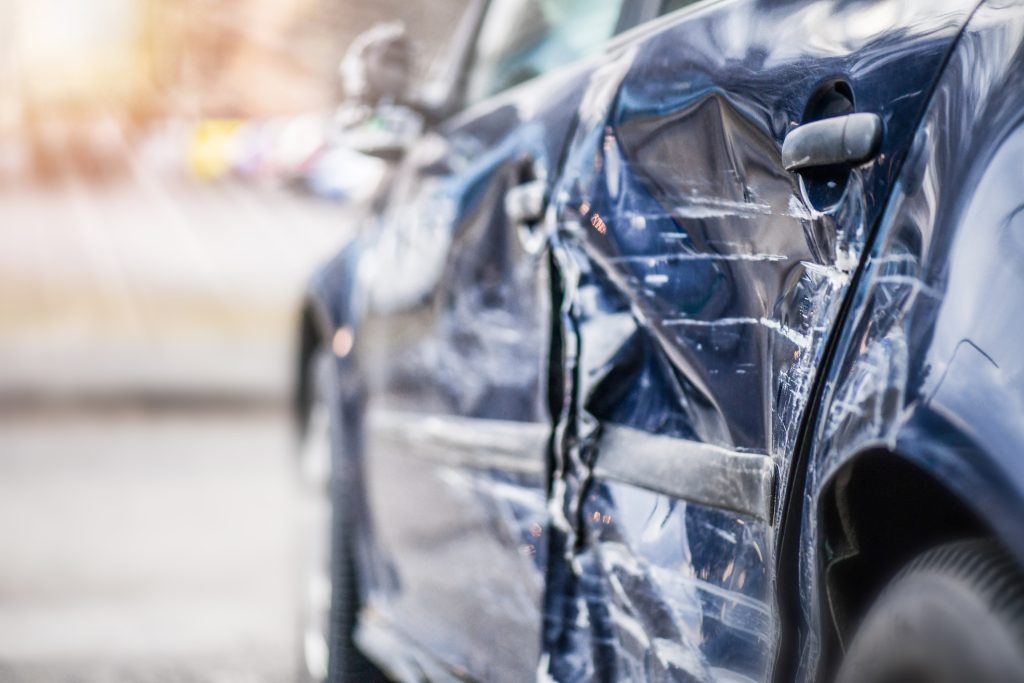 How Do Car Crashes Happen?
Common causes for automobile crashes include the following:
Driving at speeds that are either above the posted speed limit or unsafe under the current road conditions
Running a red light or stop sign
Left-turn accidents
Unsafe lane changes
Distracted driving
Falling asleep at the wheel
Driving while under the influence of drugs or alcohol
Following too closely
Mechanical failures
What You Must Prove in Your Car Crash Claim
If you are injured in a car accident in Downey, you may be eligible to file a lawsuit to recover financial compensation. To bring a successful claim, you will need to prove that another driver or entity was negligent. This has to be proven by a preponderance of the evidence—meaning more than 50 percent likely. The following four elements are required:
The defendant owed you a duty of care. For example, if someone is operating a motor vehicle on a public road, then that person owes a duty of care to everyone else sharing the road– to follow all traffic laws. In most car crash claims, this element is very likely to be satisfied.
The defendant breached this duty of care. Examples of what may constitute a breach include texting while driving, drunk driving, speeding, running a red light, or going the wrong way on a one-way street.
This breach is what caused your accident. For example, texting while driving is a clear breach of the duty of care because the driver wasn't paying attention to the road in front of them.
You suffered damages in the crash. If the defendant ran a red light and t-boned your vehicle and you were hospitalized for a month because of the accident, there is a clear causal link.
Why You Must Hire an Experienced Car Accident Law Firm
The car accident attorneys in Downey at Salamati Law have seen many car crashes. We understand the physical, emotional, and financial stress you and your family may be feeling. However, it's important that you don't rush to accept the first offer from the insurance company. It is usually much less than what your case is worth. A Downey car accident attorney will help you avoid this.
Insurance adjusters are well aware that you may have medical bills piling up, you may be unable to work, and experiencing physical pain that significantly hinders your everyday life. When you are at your most vulnerable, they hope that you will accept an offer that is far below the true market value of your claim. However, once you accept a settlement offer, you forego all future legal rights to that claim.
Considering that some car crash victims recover hundreds of thousands – or even millions of dollars, accepting this lowball offer can cost you and your family. On the other hand, a free consultation with an experienced Downey personal injury lawyer will arm you with an estimated value of your claim so you can make a more informed decision.
Contact Us for a Free Consultation with a Car Accident Attorney in Downey, CA
Since 1995, our Downey CA car accident law firm has been standing up for the legal rights of innocent victims here in CA. At Salamati Law, we aggressively pursue justice on behalf of our clients to maximize the amount of financial compensation they receive. Contact us today for a free consultation.