Injuries happen when you least expect them. For example, car accidents occur during a quick trip to the store, or you could be injured in a fall doing for a stroll on a public sidewalk. Sometimes these injuries are unavoidable and accidental– but in many cases they occur due to the negligence of another party.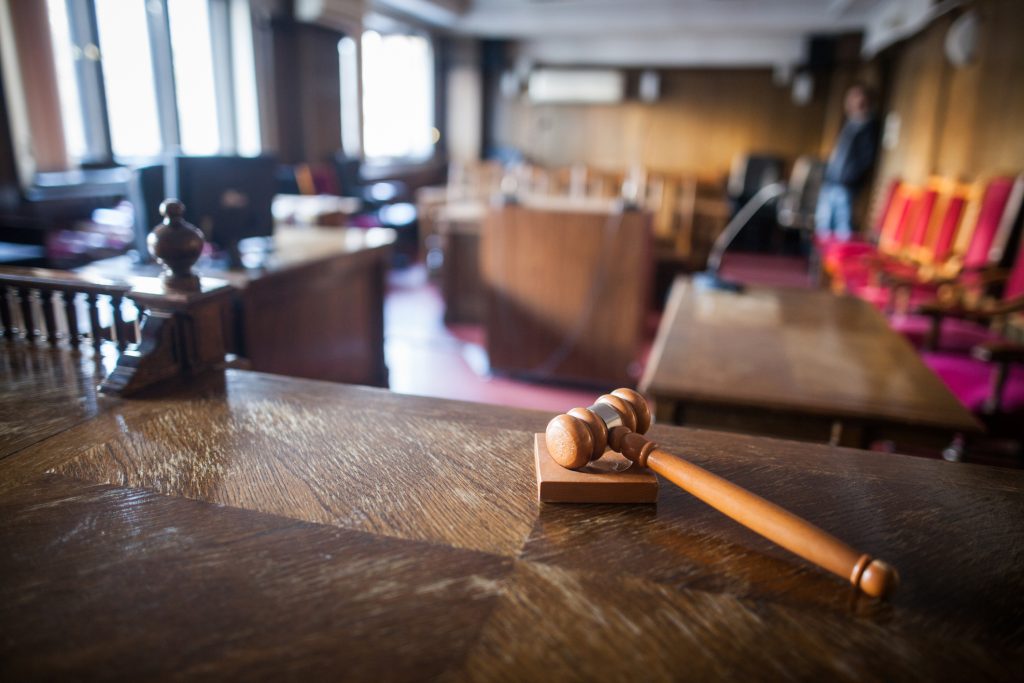 If you have been hurt due to someone else's negligence, you have the right to pursue legal action against them. Your case is important and could result in a monetary award that pays your medical bills and compensates for pain and suffering. A Downey personal injury lawyer from Salamati Law can help you maximize your financial recovery.
Types of injury cases
A Downey personal injury attorney can pursue a case on your behalf under a wide range of circumstances. If they can establish that negligence was responsible for your injury, you could recover financial compensation for the following:
Vehicle accidents. Motor vehicle accidents are the most common type of personal injury case. They could stem from a car, truck, motorcycle, or bus accidents in Downey.
Slip and falls. Falls are one of the most common causes of emergency room visits, and they frequently result in personal injury lawsuits against the owner of the property. A slip and fall lawyer could advise you on the strength of your claim.
Wrongful death. Sometimes negligence can lead to fatal injuries. When that happens, the surviving relatives have an opportunity to seek justice through a wrongful death lawsuit. This litigation is complex, and so it's best to rely on the guidance of a Downey wrongful death lawyer.
Medical malpractice. Doctors, nurses, and hospital administrators are not immune to making mistakes. These errors can lead to preventable medical injuries or illnesses that could serve as the basis for a personal injury lawsuit.
Pursuing a civil lawsuit in Downey
To move forward with a personal injury case, a civil lawsuit may be necessary. There are strict guidelines on how to pursue these lawsuits according to state law. If your injury occurs in Downey, you have the right to file your lawsuit at the Downey Courthouse. The contact information is– 7500 East Imperial Highway, Downey, CA 90242, (562) 658-0500.
The process of a personal injury claim
No two personal injury cases will follow the same path. Cases with similar fact patterns could still have two very different outcomes. Some cases are resolved in a matter of weeks, while others could stretch on for years. Despite these differences, we have found that there is a general pattern that they follow.
Long before a lawsuit is necessary, a personal injury attorney in Downey will investigate the facts of a case and identify a theory of liability. The investigation should also determine who is responsible for the injury and the value of the case.
After the investigation, our team from Salamati Law will move quickly to try and resolve a personal injury claim through a negotiated settlement. These negotiations may take place with the at-fault party, but they usually involve an insurance company. Our team is prepared to aggressively pursue a settlement in your case.
When settlement is not an option, we are prepared to help you pursue litigation on your behalf. Filing a lawsuit is necessary in some personal injury cases, although a settlement could still be possible during litigation.
Some cases will never settle. When it is not an option, our firm will help you prepare for a trial. We will do the legwork required to build a strong case and ensure that you are ready for your role in the process.
Contact a personal injury attorney in Downey, CA, today
If you have suffered an injury due to the negligence of another entity or person, you could be entitled to monetary recovery. Our team at Salamati Law is ready to help you fight for the compensation you deserve. To learn how a Downey personal injury lawyer could help with your case, contact us to schedule your free consultation.