After a serious truck accident, you do not know whether you will fully recover or be able to provide for your loved ones. This type of accident is a life-changing event. Truck accidents in Southern California and elsewhere are a leading cause of death and disability. Trucking companies have lawyers and investigators working on their side. You need someone to protect your interests.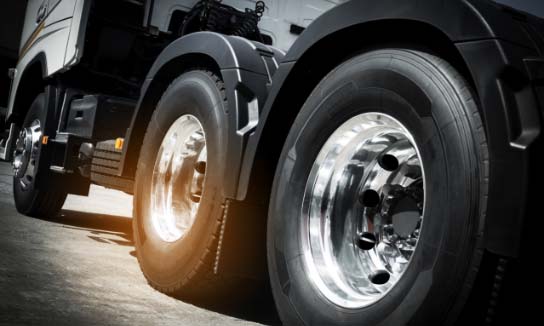 A truck accident lawyer in Downey at Salamati Law will determine the parties responsible for your injuries and help you receive the compensation you deserve so that you can begin rebuilding your life.
Common Causes
Every truck accident is unique. It may result from driver error, improperly loaded or secured freight, vehicle maintenance issues, bad weather, or poor road conditions.
Truck accident causes also include:
Driving under the influence
Distracted driving
Driver fatigue
Mechanical failure
Speeding
Unlawful passing
Moreover, California's comparative negligence law means that even if you are partly responsible for the crash, you may still receive compensation. If the truck driver is primarily responsible, but police determine you were traveling over the speed limit, compensation will be reduced by your percentage of negligence. For example, if you are deemed 20 percent negligent, a $100,000 award may be reduced to $80,000.
Truck Accident Attorney in Downey, CA
Although the statute of limitations in California for filing a personal injury lawsuit is two years, it is crucial to obtain legal advice from a Downey truck accident attorney as soon as possible. Valuable evidence pertaining to your claim, such as surveillance video, may vanish if you do not receive prompt legal help.
What to Do After a Truck Accident
Unfortunately, a truck accident victim may not have the ability to do anything in the immediate aftermath. If you can function to some degree, call 911 to report the accident and receive emergency assistance. Get yourself out of harm's way.
See if anyone else involved in the accident is hurt. Get the driver's license number and insurance, and contact information. Take photos of the damage and any injuries. Also, take pictures of the road conditions, tire marks, or other crash-related evidence. If there are witnesses, get their names and contact details.
In addition, even if you do not feel seriously injured, seek medical attention right away. The adrenaline rushing through the body after a crash can mask even serious injuries. Not seeking prompt medical attention not only harms your health but can impact your claim. Insurance companies may allege your injuries are not as serious and may even try to blame them on some other cause.
Accident Damages
The injuries caused by truck accidents may result in multiple surgeries, long-term hospitalization, and months or years of recuperation. In addition, many people will suffer from permanent impairment. Every aspect of their lives is affected, from employment to personal relationships.
Monetary compensation can help you and your loved ones receive the financial help you need as you struggle towards a new normal.
Damages, or compensation, for truck accidents may include:
Medical bills, current, and future
Rehabilitation
Special equipment due to disability
Lost wages
Future loss of income
Property damage
Pain and suffering
Emotional distress
If the person dies from their injuries, family members may file a wrongful death lawsuit.
Contact a Truck Accident Attorney in Downey at Salamati Law
If you or someone you know was seriously injured in a truck accident because of another party's negligence or recklessness, you need a Downey lawyer for truck accidents. Contact an experienced Downey personal injury lawyer via text or phone, or submit our online form to arrange a free, no-obligation consultation.
After reviewing your claim, we can let you know if your case can move forward. Because we work on a contingency basis, there is no fee unless you receive compensation.