Accidents, particularly motor vehicle crashes, tend to be more common in major cities such as El Monte, California. Even if you're a safe, responsible driver who pays attention to your surroundings, you can't control other people's actions. If you're hurt because of someone else's negligence, you can put your trust in an El Monte personal injury lawyer at Salamati Law. We have been vigorously defending the legal rights of our clients since 1995.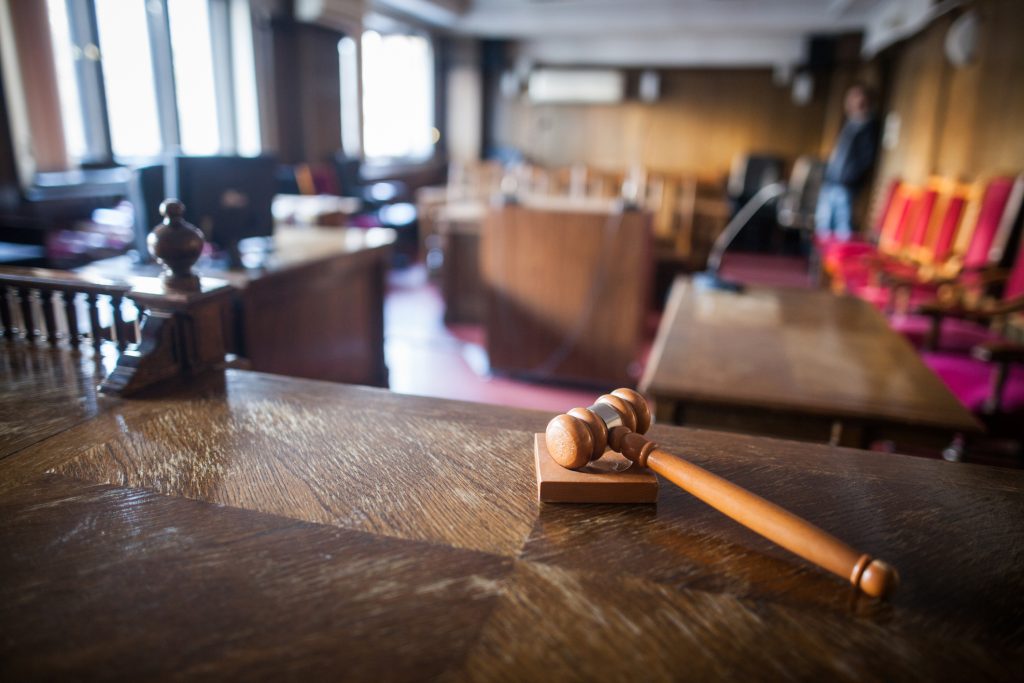 Further, we have a reputation for taking on the most complex cases and generating multi-million-dollar settlements and verdicts for his clients. Do note that time is of the essence after an accident. The sooner you contact our law office, the better we can protect your rights. For example, an El Monte bus accident lawyer is available for a free consultation today if you've been hurt through no fault of your own.
About El Monte, California
El Monte, CA is a large city located just to the east of Los Angeles in the San Gabriel Valley. Like other major cities in California, El Monte also struggles with motor vehicle accidents. If a personal injury lawyer in El Monte, CA, files a lawsuit on your behalf, you may need to make an appearance at the local courthouse. The El Monte Courthouse belongs to the East Judicial District of Los Angeles. It is located at 11234 East Valley Boulevard, El Monte, CA 91731. The phone number for the courthouse is (626) 401-2200.
Parking is available in the garage located just next to the courthouse. If you have a disability—whether pre-existing or caused by your accident—and you need assistance, our legal team can help you submit a request for a disability accommodation to the courthouse in advance of your hearing date.
Types of personal injury cases we handle
At Salamati Law, we provide aggressive legal representation for clients injured in all types of accidents. Our El Monte personal injury attorney handles motor vehicle accidents, including car, big rig, motorcycle, and commercial vehicle accidents. We also represent clients who are involved with the following types of cases:
Premises liability – If you slipped, fell, and sustained injuries on someone else's property or public property, you may be eligible to recover compensation. Evidence can disappear quickly in premises liability cases, so contact an El Monte slip and fall lawyer as soon as possible to begin a thorough investigation.
Dog bites – Dogs may be man's best friend, but they can sometimes become aggressive. If you were bitten or knocked down and injured by someone else's dog, we could file a personal injury lawsuit on your behalf.
Construction accidents – Construction work is among the most hazardous, with injuries and fatalities occurring every year due to falls, forklift accidents, falling objects, and exposure to chemicals. In many cases, victims are covered by workers' compensation, but often, we can file a lawsuit to secure compensation above and beyond these policies.
Catastrophic injuries – A catastrophic injury may result in death, disfigurement, dismemberment, or permanent functional deficits. These cases are typically quite complex, but we never back down from a challenge. We can help you secure compensation for your future needs.
Wrongful death – In the eyes of the law, wrongful death is caused by the negligent or reckless actions of another person or entity. Although nothing can bring your loved one back, we can help you pursue justice.
Understanding settlements and jury awards
When we file a personal injury lawsuit on your behalf, it may conclude with a settlement or jury verdict. A settlement is an agreement between the plaintiff (our client) and the defendant (the negligent party) to drop the lawsuit. In exchange for dropping the lawsuit, the plaintiff receives an agreed-upon sum of money from the defendant. The majority of all personal injury lawsuits settle out of court, which means you may never need to testify.
If your case does go to trial, we will thoroughly prepare you for the witness stand. Your case will conclude with a jury verdict. If the jury finds the defendant liable for your losses, you will receive a jury award—a sum of money.
Personal injury attorney in El Monte
For a personal injury attorney El Monte residents trust, contact us at Salamati Law. Our law firm proudly serves all of Southern California, focusing on empowering victims and helping them get their lives back on track after sustaining accident-related injuries.
We work on a contingency basis, which means we collect no legal fees unless we secure compensation on your behalf. Many of our clients have obtained multi-million-dollar settlements and jury awards thanks to our tireless investigative work and aggressive legal representation. Contact us today for a free consultation.