Foot traffic is common in Downey, but it is not without its hazards. As the population increases, so does the volume of traffic. When pedestrians cross paths with a negligent driver, the outcome can be devastating.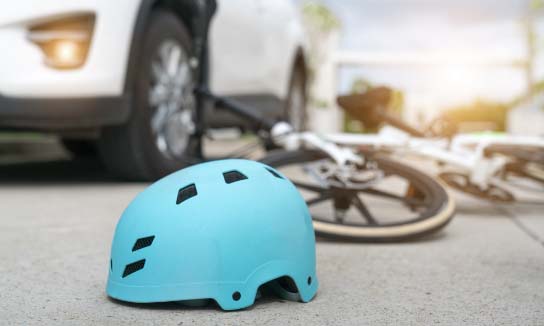 If this happened to you, let a Downey personal injury attorney help fight for the compensation you need to rebuild your life. You deserve to recover from your injuries, free from financial worry and other losses. A Downey pedestrian accident attorney can give you the best chance to maximize your financial compensation. Contact us at Salamati Law for a free consultation. We are a results-focused firm that fights for our clients' right to a fair settlement.
Frequent causes of pedestrian accidents
Pedestrian accidents occur for many different reasons, but most involve some form of driver negligence. Your pedestrian accident lawyer in Downey can help you pursue compensation by identifying the exact cause, and some of the most common include:
Distracted driving. Pedestrian accidents frequently occur due to distracted driving. When motorists take their attention away from the road, pedestrians are often injured. This is one of the most common causes of accidents within crosswalks.
Drunk driving. The use of drugs or alcohol diminishes a driver's reflexes or decision-making.
Speeding. When drivers travel at unsafe speeds, it can be difficult to stop when a pedestrian enters the roadway. Speeding drivers are also prone to lose control of their vehicles and strike a pedestrian.
Poor weather. The weather can lead to accidents as well. Heavy fog or rain can obscure individuals crossing the road. Motorists who travel at unsafe speeds in poor weather could be liable for any damage they cause.
Pedestrian accident injuries
The injuries are often far more severe than car accidents between two vehicles. The human body cannot absorb the impact. Some of the more common ones include:
Road rash
Internal bleeding
Paralysis
Spinal damage
Broken arms or legs
Cuts and bruises
Finally, if you have lost a loved one due to a pedestrian accident, a Downey wrongful death lawyer is here to help you seek justice.
Compensation for your pedestrian accident injuries
A pedestrian accident lawyer in Downey will carefully review your case. If successful, your financial recovery will be made up of various damages. Some examples include:
Medical bills. Medical care is expensive, especially when you live with the long-term consequences of an accident. You could recover damages that pay for your hospital bills, surgical costs, and other health care expenses.
Lost wages. If you cannot work due to your injuries, a civil lawsuit would allow you to recover those missed wages.
Pain and suffering. You may be able to secure a monetary award based on your pain and suffering. Often, these damages are tied to the extent of your medical expenses.
If you have questions about what your case might be worth, a pedestrian accident lawyer in Downey will have the answers. Schedule a free consultation today
Talk to a Downey, CA pedestrian accident lawyer
At Salamati law, we are prepared to guide you through every step of the personal injury claims process. From negotiating a settlement to pursuing a lawsuit, our team can lead the way as you seek a fair settlement. In addition, we work on a contingency plan, so there are no upfront legal fees.