Dog bites have the potential to result in severe, life-threatening injuries. As you recover from the trauma, it might be in your best interest to discuss your options with a dog bite lawyer in Downey, CA. They are skilled in evaluating your options, including the best approach to your case.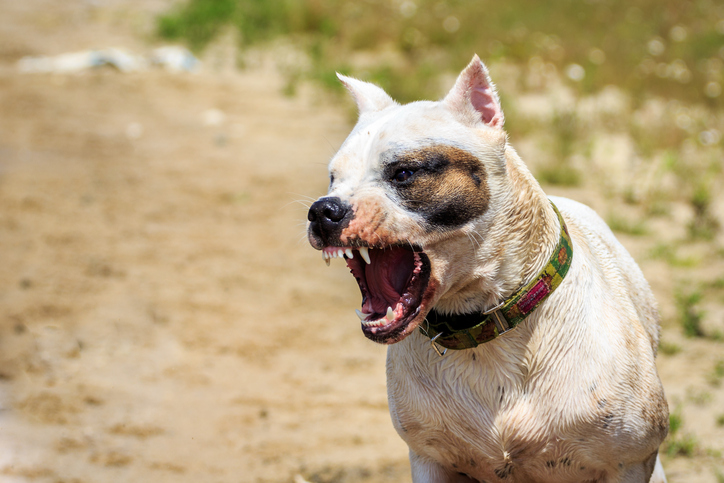 Under state law, it is possible to pursue monetary damages from the owner of the dog following an attack. If you have questions about your legal options, reach out to a personal injury lawyer today. At Salamati Law, we specialize in results-focused advocacy. Contact us today for a free consultation.
Understanding dog bite liability in Downey
Some states have a strict standard for dog bite liability, while others are more relaxed. The law in Downey is favorable to dog bite victims. California operates under a legal standard known as "strict liability" for these types of lawsuits. It can be easier to prove than negligence. There is no need to establish that the owner failed to act reasonably to prevent the attack. When you work with a dog bite attorney in Downey, they need only to show that:
Your injuries were caused by a dog bite, and
The bite occurred on public or private property where you had a right to be
If you meet both of those elements, you could be entitled to compensation from the dog owner. Keep in mind that the strict liability standard only applies to bite attacks from dogs. If you were injured by a dog in another way—including scratched by its claws or knocked to the ground—this legal standard would not apply.
Instead, you would have to make the case that the owner was negligent to recover compensation for your injuries. A Downey dog bite attorney can advise you when a negligence lawsuit might be your best option.
Possible compensation for your injuries
If your lawsuit is successful, there are different types of compensation available for your injuries. A Downey dog bite attorney will analyze every aspect of your case and assist you with your recovery. Some of the damages can include:
Medical bills. Medical care can be expensive, even if the dog bite seems minor at first. In addition, these injuries can cause infection or other serious health consequences.
Lost wages. If the injury prevents you from working, you could suddenly find yourself missing out on your primary source of income. Your claim, if successful, will replace the wages you lost while you were recovering.
Pain and suffering. Your physical pain could also form the basis of your damages. These damages are subjective, but your dog bite attorney in Downey could make a case for fair compensation.
Disfigurement. You could also recover financial compensation if the dog bite leads to your scarring or disfigurement. As is the case with pain and suffering, this type of compensation is subjective. A jury will consider the extent of your scarring when determining what your claim is worth.
Reach out to a dog bite accident attorney in Downey today
The attorneys of Salamati Law are prepared to serve as your advocates during a dog bite lawsuit. We take on many personal injury cases, including everything from slip and fall accidents to pedestrian accidents. Reach out right away for a free consultation. We work on a contingency fee basis, so there are no upfront legal fees.