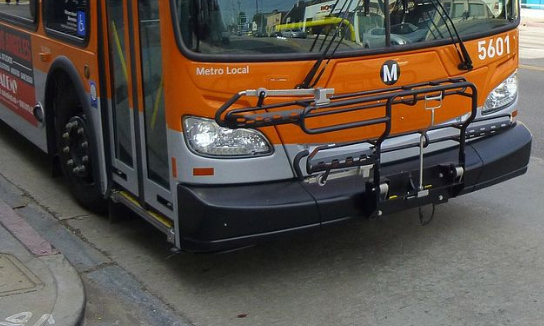 Buses are a popular means of transportation for many Downey residents. Vehicles operated by the MTA, and other companies provide an affordable and much-needed service to the city's growing population.
When municipalities or bus companies fail to maintain the fleet they send out, or hire improperly licensed or untrained drivers, serious collisions can result. Bus accidents with other motor vehicles, pedestrians, and stationary objects are traumatic ordeals, often producing severe injuries and property damage. When it comes to establishing liability after a crash, victims need the assistance of experienced legal counsel.
Common Causes of Bus Accidents
There are several potential causes of MTA accidents. Many of them are avoidable, and many of them result in serious injuries for innocent victims. An experienced Downey bus accident attorney has handled the following:
Speeding
Running a stop sign or red light
Following too closely
Blind spots
Unsafe lane changes
Failing to signal
Unsafe road conditions
Inclement weather
Defective vehicle
Driving while fatigued
Driving while under the influence of drugs or alcohol
Road rage
Dedicated advocates for bus accident victims
A Los Angeles bus accident attorney at Salamati Law can help victims identify at-fault parties and the types of compensation they are entitled to recover. In the immediate aftermath of a bus collision, insurance companies will try and contact those who've been injured– to get recorded statements in an attempt to settle quickly and cheaply. These adjusters are not out to protect your best interests– which is where Salamati Law can help.
Our legal team boasts 25 years of experience in handling complex personal injury litigation. We know how to streamline the process for our clients to achieve maximum recovery. Discuss your options with our team of Downey bus accident lawyers by calling our office for a free case evaluation. Whether you were injured as a charter coach passenger or struck by a public transit bus, the legal counsel you hire can make a world of difference in the success of your case. You can be confident that founding attorney Sean F. Salamati has secured millions of dollars for his clients and will leave no stone unturned in the pursuit of justice.
Insurance Companies
Insurance companies often attempt to convince bus accident victims to accept a settlement offer in the aftermath. A lump-sum payment is enticing because it can alleviate the immediate financial stress, including how to pay your medical bills. However, it is vital to note that these settlement offers are almost always far below the true financial value of your claim. Furthermore, if you accept this lowball offer, you will forego any right you have to further compensation. Consult with an experienced bus accident lawyer in Downey before accepting any settlement offers.
Why Your Lawyer Matters
If you decide to hire an experienced bus accident attorney in Downey, you may find that the insurance company's approach will immediately change. Retaining a Downey personal injury lawyer sends a clear message that your accident needs to be taken seriously. Once they know that you are fully prepared to take your case to trial with your lawyers, their settlement offers will become fairer.
Common injuries sustained in bus crashes
Between 400-600 people are killed in bus accidents every year. For those who survive these harrowing crashes, injuries can be life-threatening and require weeks if not months of medical treatment.
Successful litigation can help alleviate many of the expenses incurred from bus accident injuries, such as:
Neck and back injuries
Organ damage
Loss of limb
Contusions and lacerations
Maximize your compensation with Salamati Law
When negligence is to blame, bus accident victims and their families have a right to pursue damages for their injuries and related losses. Due to the devastating nature of these collisions, many victims are unable to work during their recovery– putting additional strain on an already tenuous situation. Rest assured, we will build a compelling demand for compensation that accounts for all past, current, and future loss of wages. If you are an independent contractor or are self-employed in California, we can help you recover the income you would have earned if not for the accident.
A settlement or judgment will take into account the full extent of your injuries, examining how they have impacted your quality of life, the ability to earn a living, and partake in the activities you normally enjoy.
Depending on the facts and circumstance of the case, claimants may recover damages for:
Hospitalization expenses and medical bills
Pain and suffering
Diminished earning capacity
Rehabilitation – physical and vocational
Lifecare expenses
Mental anguish
How To Prove Negligence
To recover these damages, you will need to prove that the following four criteria were satisfied:
The defendant owed you a duty of care. For example, you may have been a passenger on a charter bus that was t-boned.
The duty of care was breached. Perhaps the bus driver was speeding and ran a red light, thus causing a serious accident.
This breach is what caused the accident. For example, your car was t-boned because the bus driver ran a red light
You were injured in this accident. You may have suffered permanent scarring from the deep lacerations caused by shards of glass.
Contact our team of Downey bus accident lawyers
If you or a loved one was hurt in an accident involving a Greyhound, school bus, Metropolitan Transit Authority, tour bus, DowneyLINK, or any other type of common carrier, call Salamati Law for expert legal advice.
The majority of public buses are city-owned, which means there are shorter time frames for seeking legal damages. Don't jeopardize your rights to compensation; contact a trusted bus accident lawyer in Downey today. The consultation is offered at no charge, and we only get paid if we win or settle your case.