The grief and shock of a sudden loss of a family member are compounded– when it becomes clear that the negligence of another party took their life. Your world, and that of your family, is reeling. Beyond your profound sadness, you worry about how you will pay your mortgage or rent or provide for the family now that they are gone.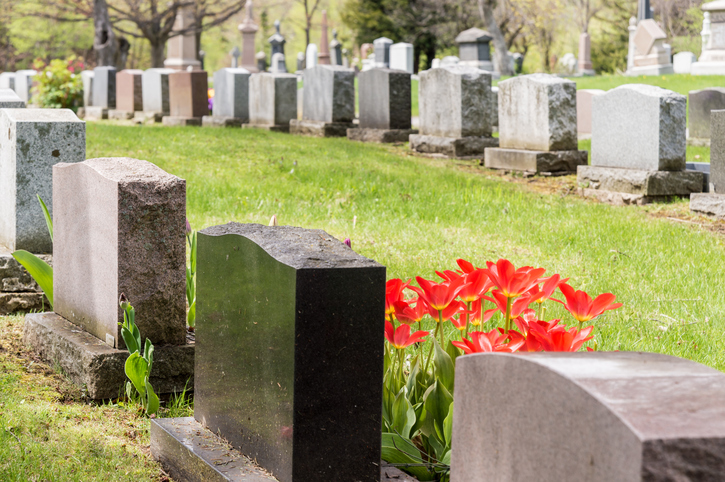 No power in this world can bring them back, but the Los Angeles wrongful death lawyers at Salamati Law can help you receive financial compensation for your horrific loss, and assist in finding some justice for you.
Wrongful Death
In California, wrongful death involves the reckless, negligent, or intentional acts of another party. Most wrongful death cases result from accidents, but not every accident is a wrongful death under state law.
Common causes of wrongful death include:
Assault
Defective products
Workplace accidents
How to Win Your Wrongful Death Case
To prevail in a wrongful death lawsuit, you will need to prove by a preponderance of the evidence that the defendant was negligent, which entails the following elements:
The defendant owed a duty of care to the victim. If your loved one tragically died while on the job, the supervisor or manager clearly owed your loved one a duty to maintain a reasonably safe work environment.
This duty of care was breached. For example, if a potentially dangerous machine at the worksite had not been adequately maintained in years, this would likely constitute a breach of the employer's duty of care.
This breach of the duty of care was what caused your loved one's injury. In this example, if the machine's malfunction is what caused your loved one's accident, then this element would be met.
The victim was injured in this accident. Many wrongful death victims die immediately after the accident, so this element is easily met. However, there may be days, or months between the date of the accident and when your loved one passes away. In complex cases like these, an experienced Carson wrongful death lawyer can make all the difference in getting justice for your loved one.
Wrongful Death Lawsuit
In California, family members may file a wrongful death action against those who are responsible. In order of priority, the surviving spouse, domestic partner, or children of the decedent may file. Other family members may file suit if the decedent does not have any of the above, for example, a sibling or a parent. In most cases, a lawsuit requires filing within two years.
After losing a loved one, most people do not want to seek legal counsel right away, but they should. A wrongful death lawyer investigates the case and determines who is liable. Sometimes, the investigation reveals that the obvious defendant is not the only one involved.
For example, if they were killed in a pedestrian accident, the driver of the car that hit them is not necessarily the only culpable party. Perhaps the vehicle's brakes failed, and the car's manufacturer or a repair shop may also prove accountable. The more quickly the investigation begins, the easier it is to collect evidence and document the events leading to the death.
How Can a Lawyer Help Me?
In the above example, an experienced Carson wrongful death attorney would find out if any of the properties in the area surrounding the accident scene have surveillance cameras. If so, it may be possible that part– or even all– of the accident was captured on video. This type of evidence could go a long way toward proving what really happened to your loved one. The right Carson CA wrongful death lawyer will know how to locate, request, preserve and utilize the video footage in your case.
Wrongful Death Compensation
Compensation in a wrongful death case includes economic and non-economic damages. The former include:
Funeral and burial costs
Lost income
Potential lost income
The latter may involve:
Loss of companionship
Loss of guidance and training for children
Loss of household services
Do Not Accept the First Offer from an Adjuster
Insurance adjusters, who are tasked with minimizing your financial recovery, may seize on the opportunity to present a lowball settlement offer to the grieving family. Stacks of medical bills and the loss of the victim's income are overwhelming. It can be tempting to accept it. However, please note that this offer is likely far below the actual market value of your claim.
At Salamati Law, we recommend that you consult with an experienced wrongful death attorney in Carson before you accept it. It's essential to understand the approximate value of your claim so that you receive a fair settlement offer. A Carson personal injury attorney can also explain all your legal rights and ensure that you meet all legal filing deadlines.
Contact our team of Carson Wrongful Death Lawyers
If you lost a loved one to the negligence of another person or entity, you need the services of a compassionate personal injury attorney at Salamati Law. We understand the emotional toll the loss has made on your family. Call us 24/7 or contact us online to arrange a free consultation with a Carson car accident lawyer.
After reviewing the circumstances of your family member's demise, we will let you know whether there are grounds for a wrongful death lawsuit. Most cases are settled, but we will head to trial if needed. There is no fee unless we win.