If you have suffered an injury at the hands of a negligent person, you could be entitled to recover monetary compensation. The amount will vary depending on the severity of your injuries. With the help of a Carson personal injury lawyer, you can increase your chances of a significant damages award.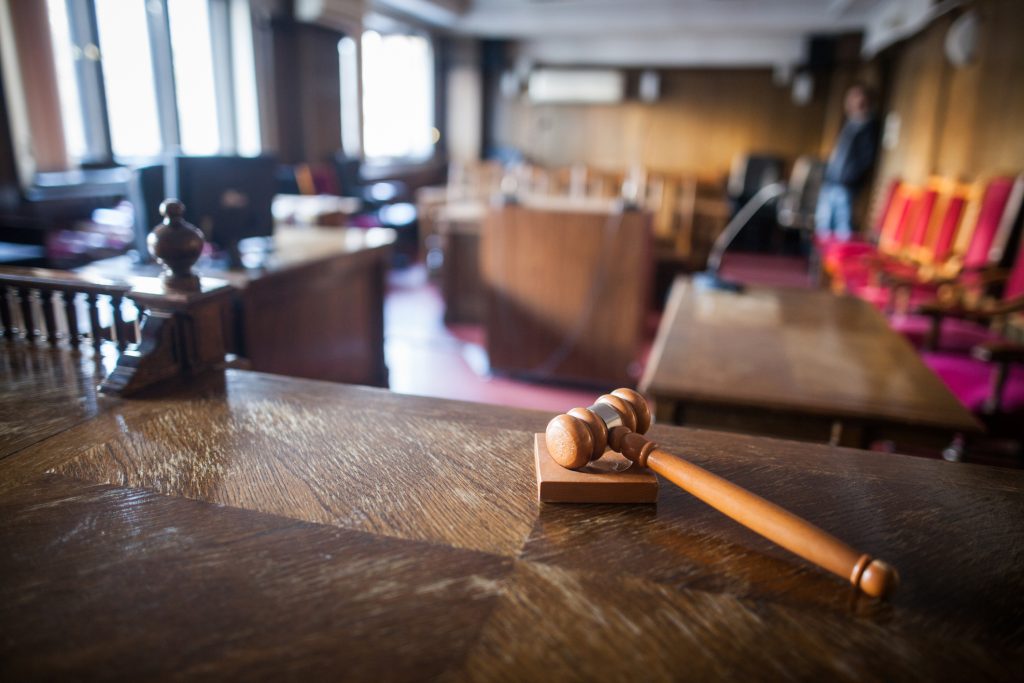 At Salamati Law, we have a track record of success in advocating on behalf of our injured Carson clients. From car accidents to sports injuries, we have the experience and the tenacity to succeed. Contact a Carson personal injury attorney right away to learn more.
Types of personal injury cases
A personal injury lawyer in Carson, CA, can assist you with a variety of claims. From car accidents to slip and falls, any injury that stems from an act of negligence can serve as the basis for a civil lawsuit. Some of the most common causes of personal injury lawsuits include:
Slip and fall accidents. Slip and fall accidents routinely lead to serious injuries. However, when a fall occurs due to a hazard on another person's property, it might be possible to hold the property owner accountable. A slip and fall lawyer from our firm could help you pursue your case in this situation.
Medical malpractice. When doctors, nurses, and hospital staff are negligent, a patient can be badly hurt. These mistakes include anything from a delayed diagnosis to surgery on the wrong part of the body.
Motor vehicle accidents. One of the primary types of personal injury cases involves motor vehicle collisions. Secure fair compensation following a collision with the help of a car, truck, or bus accident attorney.
Wrongful death. Some injuries are fatal. The surviving family may be entitled to compensation through a wrongful death lawsuit. A compassionate Carson wrongful death attorney could help pursue these cases.
Types of compensation
Your potential financial recovery will depend on multiple factors. For example, the extent of your injuries, the amount of time you were required to miss work, and physical pain usually play a part in determining the value of your case. Some types of compensation commonly recovered in a personal injury lawsuit include:
Medical expenses. You could be entitled to recoup the cost of medical care, including hospitalization, physical therapy, surgical procedures, or acupuncture.
Pain and suffering. This is a common side effect of a severe injury. In some cases, the pain will fade in time. However, it could last a lifetime. Compensation could be available for this pain and suffering.
Lost wages. Missing work is unavoidable following a serious injury. For many people, missing work could lead to unexpected financial strain. This could further complicate your financial position following costly medical care.
How we could resolve your injury case
When you work with a personal injury attorney in Carson, CA, there are two ways you could see your case resolved favorably. First, you can resolve it through a negotiated settlement. When a settlement cannot be reached, another possible positive outcome in your case could be a trial verdict.
Settlements are common when it comes to personal injury cases. Sometimes, the at-fault party will not dispute that they were responsible for an accident. In these cases, the negotiations are less about who is at fault and more about what amount of compensation is fair.
Settlements are common, but insurance companies do not always negotiate in good faith. Often, insurance companies will make lowball offers to avoid paying the full value of a claim. Our firm will ensure that you reject an unreasonable offer.
If a settlement is not possible, we will prepare your case for trial. During that time, we do the work to build the strongest case possible while preparing you for the trial process.
Schedule a free consultation with a personal injury attorney in Carson, CA
At Salamati Law, we are prepared to help you maximize your financial compensation following a serious injury. Contact us right away for a free consultation. We work on a contingency-fee-basis, so there are no upfront legal fees.