Why contact a spinal cord injury lawyer?
Approximately 12,500 new spinal cord injury cases are reported every year in the U.S., leaving almost half of victims with some level of paralysis. Attorneys at The Salamati Law Firm are here to help victims reclaim their lives, providing aggressive legal advocacy for individuals burdened with this debilitating type of trauma.  If a spinal cord injury results from a reckless driver, unsafe property, hazardous workplace or botched surgery, you may be entitled to compensation.
Learn more about your options for recourse by speaking with a trusted serious injury lawyer in Los Angeles – attorney Sean F. Salamati.
Spinal cord injuries may be serious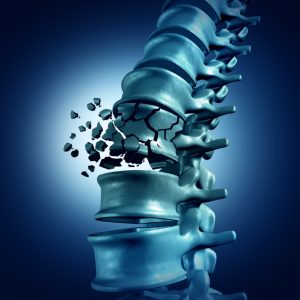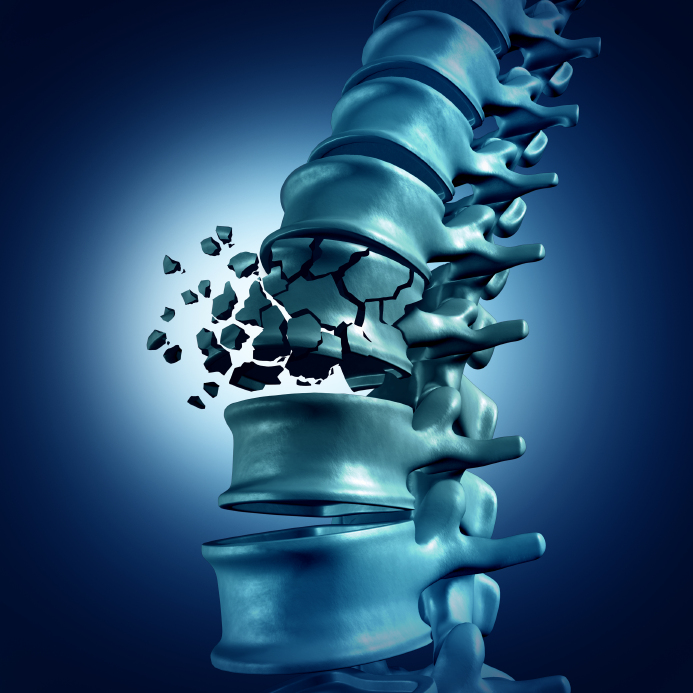 Spinal cord injuries (SCI) can be mild, moderate or severe in nature. However, the long-term prognosis for most SCI patients is a lifetime of doctor's visits, hospital stays, operations, costly treatments and rehabilitation. If your injury was the result of another party's negligence, why should your family have to burden these financial hardships at all?  An experienced spinal cord injury attorney can ensure that you and your loved ones are fairly compensated for all related expenses, hardships and future needs.
Pursuing spinal cord injury claims through the court can be a complex and lengthy process, one that should not be attempted without a qualified attorney. Sean Salamati has assembled some of the top legal and medical experts in Los Angeles, and has more than 25 years of experience successfully litigating these types of personal injury lawsuits in state and federal courts. Put your trust in a spinal injury lawyer who routinely takes on insurance companies, and won't back down until the most favorable settlement or verdict is obtained.
Spinal cord injury causes
The most common causes of traumatic spinal cord injury include:
Gunshot wounds
Other acts of violence
Data from the National Spinal Cord Injury Statistical Center reveals the life-altering impact spinal cord injury has on the body:
45 percent suffer incomplete tetraplegia
21 percent experience incomplete paraplegia
14 percent suffer total tetraplegia
20 percent suffer complete paraplegia
Considering that the average age of injury is just 42, and spinal cord injury complications frequently necessitate multiple hospitalizations to deal with diseases of the genitourinary system along with respiratory problems, victims are faced with yearly expenses totaling hundreds of thousands of dollars.
Studies show that tetraplegics, on average, spend $769,351 in medical expenses in the first year alone. The economic impact of these lifetime costs can place the most stable of families at risk of bankruptcy.
Spinal cord injury compensation
The Salamati Law Firm seeks justice for those who have been wrongly injured. Our compassionate, dedicated spinal cord injury lawyers are here to serve families during their greatest time of need. Exciting advances in medical technology, including functional neuromuscular stimulation, has helped scores of spinal cord injury patients increase their muscle strength and regain some level of function. In conjunction with intense rehabilitation from occupational and physical therapists, many patients can achieve some measure of recovery.
However, in order to secure maximum compensation in a personal injury lawsuit, you must align yourself with a client-focused legal team with a proven track record of success.
Effective legal representation can help plaintiffs obtain compensation for:
Past, present and future medical expenses
Loss of wages
Rehabilitation and therapy costs
In-home modifications
Permanent disability and disfigurement
Diminished earning capacity
Pain and emotional suffering
Loss of spousal consortium
Spinal injury lawsuits Los Angeles
We understand how emotionally and financially taxing it can be for spinal cord injury victims and their families to cope with such a catastrophic setback. Jobs are lost. Hospital bills continue to pile up. Some victims are harassed by insurance companies that are pushing for a quick settlement. Never sign any documents without first speaking with an attorney at our firm. You might sign away your rights to the full compensation to which you are entitled.
To speak with a spinal cord injuries lawyer about your case, we invite you to contact our Los Angeles office at 888-259-4060 to schedule a free consultation. We handle all serious injury claims on a contingency basis and never collect a fee until you get paid.
Spinal cord injury legal information