One moment you are enjoying a cookout at your neighbor's house on a beautiful sunny day, and the next, a dog attacks you. It could be a friend's dog or a stray, but you are now seriously injured– no matter who owns it. At Salamati Law, we have a wealth of experience in all personal injury cases, from dog bites to pedestrian accidents. Contact us today for a free consultation.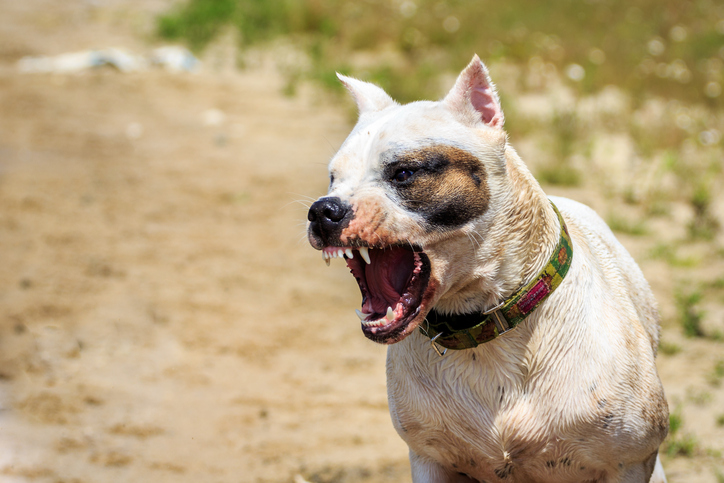 Damages Available to Dog Bite Victims
Since we launched our practice in 1995, we have seen our fair share of dog bites, some of which caused serious harm. An experienced dog bite lawyer in South Gate knows that this kind of attack can cause potentially life-threatening injuries as well as emotional and psychological issues.
Fortunately, the legal system here in California provides recourse for dog bite victims to be financially compensated for their physical and emotional injuries incurred during the attack through filing a claim. Here are some of the common types of damages that a South Gate dog bite attorney many help victims pursue:
All medical bills, including costs such as emergency room visits, hospital stays, surgeries and procedures, doctors' appointments, physical therapy, psychological therapy, assistive devices, prescription medications, and in-home care.
Lost wages and loss of earning capacity. The former compensates you for the income, benefits, vacation time, and more that you missed due to your injuries. Loss of earning capacity fills the gap between what you were making before the attack and what you will be earning now. For example, you may have been employed as a park ranger earning $100,000 per year. However, since a dog has attacked you, you may be terrified to be anywhere close to any kind of animal, meaning you are relegated to a clerical role in the office earning $50,000. Loss of earning capacity would fill in that $50,000 gap.
Pain and suffering
Loss of enjoyment of life
Wrongful death
The Owner is Liable Even if the Dog Had No History of Violence
One of the most common excuses an experienced personal injury lawyer in South Gate hears from owners of dogs is that their animal had never bitten anyone before. However, here in California, the dog's prior history is irrelevant. Under Section 3342(a) of the California Civil Code, the dog owner is liable for the following:
Any damages incurred by the dog bite victim while in a public place or lawfully in a private residence. This can include the owner's private property as long as the victim was not trespassing at the time of the attack.
Dog Attacks Can Change Your Life Forever
Some dog bite victims suffer only mild injuries, but some are seriously injured. A dog may bite you once, but sometimes the encounter can last for minutes as the dog continues to behave aggressively. Below are some of the injuries commonly associated with dog bites:
Rabies
Lacerations and cuts
Infections
Broken or fractured bones
Sprained or torn ligaments
Permanent scarring or disfigurement
Internal injuries
Spine, back, and neck injuries
Head injuries such as Traumatic Brain Injury (TBI)
A Dog Bite Attorney in South Gate, CA Can Help You Achieve Justice
Having an experienced dog bite attorney in South Gate on your side in the aftermath can make all the difference. Therefore, we strongly advise that you consult with a dog bite lawyer in South Gate, CA, as soon as possible. It's essential that you fully understand your legal rights and the strengths and weaknesses of your claim. In your consultation, your attorney can also advise you of any approaching legal deadlines that you must meet.
Contact Us Today for a Free Consultation
One of our clients, a young boy, was attacked by a dog, and disfigured as a result. We were able to secure a $300,000 settlement on his behalf. We pride ourselves in aggressively pursuing justice and maximum financial compensation for innocent victims.
If you have been injured by a dog bite here in South Gate, call Salamati Law today to book a complimentary consultation. Because we work on a contingency fee basis, you will never be charged any legal fees unless you win your case.