It is challenging to cope with an abrupt, unexpected loss of a family member—especially if the negligence of another party caused it. At Salamati Law, our South Gate wrongful death lawyer will leverage every resource to ensure our clients secure the financial compensation they need and deserve to rebuild their lives.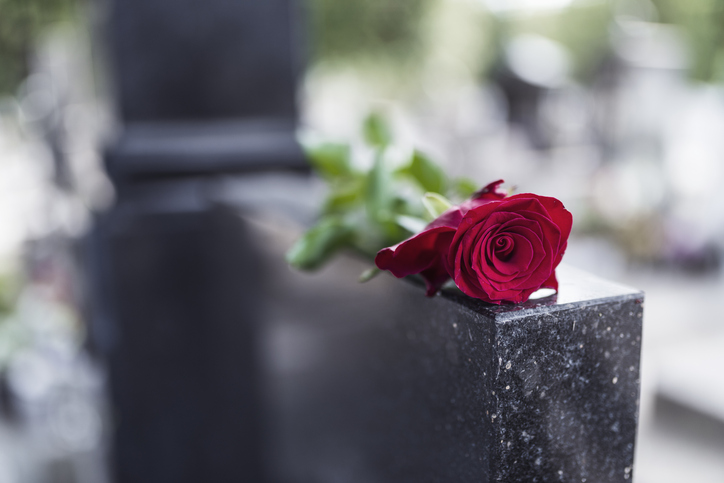 A sudden death often complicates the lives of the survivors. Along with the overwhelming grief you and your family are suffering, you also fear how you will support yourself without their help. Nothing can bring your loved one back, but an LA wrongful death lawyer at Salamati Law can aid you in obtaining justice by holding those responsible for the death accountable.
What is wrongful death under the law?
Most wrongful death cases result from accidents, but not every accident resulting in a death necessarily qualifies as wrongful death. An attorney will evaluate the circumstances surrounding your family member's death to determine whether it meets the California statutes. The party who caused the death must have acted out of negligence or done something intentionally reckless, which caused your loved one's demise.
In any wrongful death lawsuit, it's necessary to establish liability or legal fault. For instance, a driver was using a cellphone and ran a red light, striking your loved one's car. That driver may be found liable for the accident. This is a negligence-based incident. Negligence can also play a role in medical malpractice. For example, a medical malpractice lawyer may determine that your loved one's treating physician deviated from the standard of care and that deviation caused your loved one's death.
A wrongful death lawsuit can also result from an intentional action— a person who assaults another. Any civil lawsuit based on an intentional action would proceed separately from a criminal case. Further, a civil case is not dependent on the criminal case's outcome. In other words, even if sufficient evidence was lacking to convict the defendant, it can still be possible to hold the at-fault party liable in a civil case.
The role of a South Gate wrongful death lawyer
It's essential to hire the right attorney who takes an aggressive approach to help you secure maximum compensation for your loss. At Salamati Law, our South Gate wrongful death attorney fulfills multiple roles, acting as an aggressive legal representative, knowledgeable legal advisor, and compassionate ear for bereaved families. We will review your case during a free consultation to determine whether there is a basis for a wrongful death lawsuit. You'll learn about your legal rights and the next steps in the process.
We emphasize thorough investigations to increase the likelihood of recovering compensation on your behalf. Our team will do everything possible to find evidence that proves the following:
The defendant owed a duty of care to the victim.
The defendant breached that duty of care.
The breach caused the accident, and the resulting injuries caused the victim's death.
The death of the victim resulted in losses to the plaintiffs.
Types of damages available in a wrongful death lawsuit
In legal parlance, damages refer to the compensation paid to the plaintiff(s) for their losses. Our South Gate wrongful death lawyer will work to secure economic and non-economic damages on your behalf. Economic damages are objective and readily calculable. They include the loss of income and other financial benefits the decedent would have contributed to the household. You may also recover funeral and burial expenses.
Non-economic damages are subjective and intangible. For instance, a surviving spouse may secure damages for the loss of consortium. In addition, all surviving family members who are eligible to be named as plaintiffs may secure damages for the loss of the decedent's love, companionship, affection, guidance, and moral support.
Note that it's not possible to secure punitive damages in California with a wrongful death lawsuit. Punitive damages are intended to punish the defendant for particularly egregious conduct.
Understanding survival actions
If your loved one lived for any amount of time after the incident that resulted in their demise, their estate might file a survival action. A survival action does allow for punitive damages, but not for pain and suffering. Damages may include lost wages, medical expenses, and property damage occurring from the wrongful death– such as a totaled car. Wrongful death lawsuits and survival actions are either filed separately or combined.
Time is limited to file a wrongful death claim
Family members may file a wrongful death lawsuit within two years with a spouse, domestic partner, or children taking priority. There are exceptions to this time frame. If a government agency is involved– your family member dies after getting hit by a city bus– a claim requires filing in just six months. If it is a case of medical malpractice, the statute of limitations is extended to three years, or one year from when the family discovers their loved one died because of it.
Contact a wrongful death attorney in South Gate, CA, for a free consultation
At Salamati Law, we understand that litigation may be the furthest thing from your mind as you mourn the loss of your loved one. Yet, to get justice for your family, it's necessary to hold the responsible party accountable for their actions.
Our team of wrongful death lawyers in South Gate provide a compassionate ear for our clients, along with an aggressive approach to litigation to hold negligent parties accountable. Contact us today to schedule a free consultation with our South Gate personal injury lawyer to review your case and discuss your options for legal recourse.