Dog bites are unfortunately common in Norwalk and throughout California. These animal attacks can cause severe injuries, including physical and emotional scars that can last a lifetime. If you have been bitten by a dog, a Norwalk personal injury lawyer could help.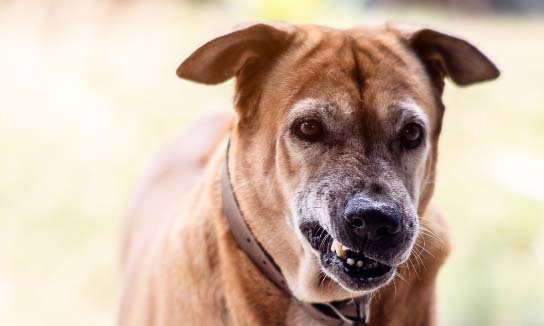 It might be possible to hold the owner of the dog accountable for an attack. If your personal injury lawsuit is successful, you would be entitled to a financial award. These cases can be challenging, but you do not have to attempt them on your own. You have the right to seek guidance from a Norwalk dog bite lawyer. If this has happened to you, contact us at Salamati Law for a free consultation.
Compensation for a dog bite lawsuit
When you work with a Norwalk dog bite attorney, your ultimate goal is to seek fair compensation for your injuries. Some of the more common damages include:
Lost wages
Pain and suffering
Past and future medical bills
Disfigurement
Emotional distress
Mental anguish
Unsure what your case is worth? A dog bite attorney in Norwalk can help. We can evaluate your injuries and review your medical records to help determine what your case might be worth. While we don't promise a favorable outcome in a dog bite case or even a pedestrian accident case—we are ready to advocate for you.
Any dog bite could result in serious injury
While there is no question that attacks from larger dogs are more likely to result in serious injury, any dog bite has the potential for permanent health consequences. For example, dogs of all sizes can cause nerve damage. This is especially common among small dogs whose teeth can easily pierce your hand—which can damage a nerve, causing chronic pain.
Dogs of all sizes are also capable of causing disfigurement, especially if they bite you in the hands, neck, or face. There is also the risk of infection. A dog bite lawyer in Norwalk could help you pursue compensation for any of these injuries.
The deadline to file a dog bite lawsuit in Norwalk
State law limits the amount of time you have to file a lawsuit after a dog bite. However, if you wait too long, you could miss out on the compensation you need to pay your medical bills and compensate for your pain. The deadline that applies to personal injury lawsuits is the statute of limitations. In California, it expires two years from the date of the dog bite. This is true whether you are pursuing a negligence claim or a case for wrongful death.
There are consequences that come with failing to file your injury lawsuit on time. If you wait too long and allow the statute to expire, the court could have little choice but to dismiss your case. Managing the statute of limitations on your own can be challenging. Thankfully, you have the right to seek out legal counsel immediately after a dog attack. Let a dog bite lawyer in Norwalk, CA, advise how best to proceed with your injury case.
Contact a dog bite attorney in Norwalk, CA for a free consultation
If you were bitten in a dog in Norwalk, you might be entitled to financial compensation. Securing that compensation comes with its own challenges, especially if you are not represented by an attorney. A dog bite lawyer in Norwalk, CA, could put you in a position to obtain fair compensation for your injuries. Call Salamati Law today for a free consultation.