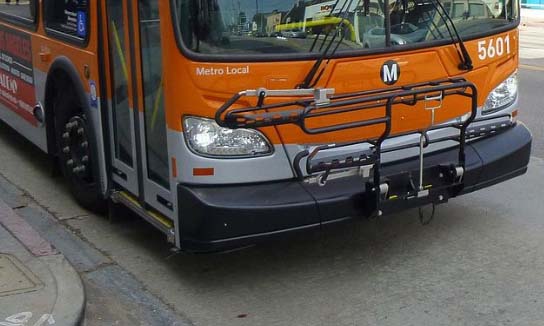 Are you living with serious injuries due to a bus accident? If it happened due to another party's negligence, you could be entitled to monetary damages. A bus accident lawyer in Norwalk could help you pursue fair compensation following a crash.
At Salamati Law, we are ready to help you pursue your personal injury claim from start to finish. Then, you can focus on recuperating and leave the details of your civil lawsuit to our firm. A Norwalk personal injury lawyer helps you even the odds against the insurance companies.
A Norwalk bus accident attorney will help identify who is liable
Some of the parties that are often responsible for bus accidents include:
Bus drivers. Most bus accidents occur due to human error. Drivers who violate the rules of the road are especially likely to cause a crash. It might be possible to hold a bus driver accountable by filing a civil lawsuit.
Bus company. Often, it is possible to sue the bus driver and their employer. This is important, as bus companies often have substantially more assets.
Municipal government. Many busses are operated by city or county governments. Therefore, it may be possible to sue the city for a bus accident under the right circumstances.
Once your attorney identifies the at-fault parties, the next step is to aggressively pursue financial compensation. A Norwalk bus accident lawyer from our firm will build a cohesive strategy that will help you obtain a fair settlement offer.
Tap Here to Call Our Office Now
Common bus accident injuries
As noted above, with the help of our team of bus accident attorneys in Norwalk, we could secure compensation for serious injuries.
Some of the most common include:
Broken arms or legs
Internal bleeding
Skull fractures
Cuts and bruises
Paralysis
Spinal damage
Burns
Steps in a bus accident lawsuit
Some cases are settled immediately after the lawsuit is filed, while others go to trial after months or even years of litigation. Here are the steps in filing a lawsuit.
Filing the lawsuit. The first step in any bus accident case is to file with the court. It initiates the lawsuit, but you cannot proceed without formally notifying the defendants– known as service of process.
Waiting for the answer. Once the defendant is served, they have a limited time to respond. A failure to file an answer could result in a default victory in your case. Should they choose to file, the case will move on to discovery.
Discovery. Discovery is the phase of a lawsuit where each side discloses their evidence. This could include documentary evidence or requesting answers to written interrogatories. Discovery can also involve depositions.
Trial. Once discovery is complete, it is time to move toward trial. During this time, the parties could still attempt to negotiate a settlement. When settlements fall through, both sides will have the opportunity to make their case before a jury.
Tap Here to Call Our Law Office
Contact a Bus Accident Attorney in Norwalk, CA, for a free consultation
You have the right to rely on an attorney following a bus accident in Norwalk. Legal counsel is essential, as the bus company will have attorneys of their own. A skilled lawyer could make the difference in these cases. From a serious physical injury to the loss of a loved one, Salamati Law is here to help. Contact us right away for a free consultation to learn how we can help.