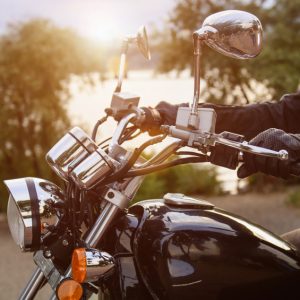 When the temperatures climb upward and warm weather entices people outdoors, hospitals prepare for "trauma season." California — renowned for its scenic byways, stunning coastal views and temperate climate – has nearly 1,000,000 registered motorcycles and is rated among the best states to enjoy this popular pastime. Summer's balmy weather and longer days means even more motorcycles on the road, but it's also a time marked by increasing numbers of crashes.
Motorcycle accidents often leave victims with incapacitating injury including broken bones, head trauma, spinal cord and traumatic brain injury. Those motorcyclists who are lucky enough to survive a crash with a car or truck may be left paralyzed or grappling with other long-term disabilities.
According to the National Highway Traffic Safety Administration, nearly 5,000 people died in motorcycle accidents in 2015 – an 8.3% spike from the previous year. Due to Southern California's large number of motorcycle enthusiasts, it's not surprising that dozens of these fatalities occurred in San Diego, Orange and Los Angeles Counties.
Motorcycle accident statistics in California
The California Highway Patrol issues a comprehensive report of non-fatal and fatal motorcycle crashes through the Statewide Integrated Traffic Records System (SWITRS). The most recent California statistics, issued in 2013, paint a sobering picture.
The number of motorcycle fatalities were highest between the months of April – August
​11,780 motorcycle riders were harmed in collisions
​More than 460 motorcyclists were killed
Motorcyclists were, for every mile traveled, 26 times more likely to die in a crash compared to passenger car drivers and occupants
Traffic safety experts caution that many of these crashes occur at busy intersections or in situations where a motorist makes a left hand turn directly into the biker. Statistics also show that nearly a quarter of all injury accidents involved motorcyclists who were impaired by alcohol (with a BAC above the legal limit).
Research coupled with anecdotal evidence show that experience, age and the type and size of motorcycle also factor in to the chances of being involved in an accident. In California, riders between the ages of 25 and 34 are at highest risk of being involved in a crash. More than 40 percent of motorcycle deaths occurred on "sport" bikes with large engines ranging more than 500 cc's.
Regardless of age, level of experience or type of bike used, motorcyclists are encouraged to stay ultra -vigilant on the road this summer. Wearing a DOT-approved helmet, protective gear and being prepared for the unexpected can go a long way toward preventing a serious injury accident.
At the Salamati Law Firm, we encourage you to have fun, but ride smart in California. In the event you are injured by a negligent driver, our legal team will fight hard to ensure you are properly compensated for medical expenses, property damage to your bike, lost wages and your pain and suffering.
Los Angeles motorcycle accident attorney
To learn more about filing a personal injury claim, contact a Los Angeles motorcycle accident lawyer at Salamati Law today. The case evaluation is free, and we operate on a "no win no fee" basis, so there are never any upfront legal costs.
Additional Motorcycle Accident Statistics Resources:
California Highway Patrol, 2013 Annual Report of Fatal and Injury Motor Vehicle Traffic Collisions https://www.chp.ca.gov/programs-services/services-information/switrs-internet-statewide-integrated-traffic-records-system/switrs-2013-report
NHTSA, Motorcycles https://www.nhtsa.gov/road-safety/motorcycles
CA Office of Traffic Safety, CALIFORNIA TRAFFIC SAFETY QUICK STATS http://www.ots.ca.gov/OTS_and_Traffic_Safety/Score_Card.asp