A head injury is characterized by any type of trauma that occurs to the skull, scalp, brain or underlying tissues and vessels. Depending on the extent and location of the trauma, these injuries are sometimes referred to as a traumatic brain injury (TBI). Severe head injuries leave victims at risk for irreparable brain damage, which may lead to permanent disability, cognitive impairment – and in some situations — death. Whether the trauma culminates in a skull fracture, internal bleeding or a contusion, these injuries can be some of life's most challenging events.
Head injury lawyers serving California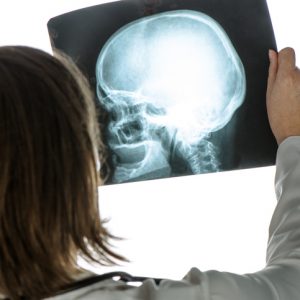 The Los Angeles serious injury lawyers at Salamati Law have represented many victims and their loved ones in their quest for legal compensation. Our attorneys have been protecting the financial future of head injury victims in Southern California for over 20 years, utilizing our expertise to fight for maximum damages in every case we take on. If you or a loved one sustained head injuries because of the reckless actions or wrongdoing of another, we encourage you to reach out for a private consultation at no cost.
As seasoned personal injury attorneys, we have in-depth experience litigating catastrophic injury claims, and have an impressive track record of securing favorable settlements on behalf of clients from all stations in life. While our successful case results speak to our determination and legal prowess, we are most proud of our ability to help bring a semblance of normalcy back to clients' lives, giving them the means to recover physically, emotionally and financially after being confronted with debilitating injury.
Common causes of head injuries
Head injuries are among the leading causes of disability and death in children, reports the Center for Disease Control and Prevention, but adults and the elderly are not immune to the effects of such trauma.
Some of the more common causes of head injury include:
Auto accidents (males are 50 percent more likely than females)
Slip and fall accidents (more prevalent in seniors)
Sports injuries (particularly with cycling, football and basketball)
Recreational accidents
Physical assault or abuse
Head injuries are incredibly dangerous, accounting for thousands of ER visits every year, and are considered a medical emergency requiring immediate attention. It's difficult to assess the severity of a closed head injury on face value, since internal bleeding may be present but undetected. Even seemingly minor trauma, such as the type associated with a concussion, can cause bruising of the brain and surrounding tissues. Any sharp movement of the brain inside the skull can prove extremely risky, leaving victims at risk for brain swelling and internal hemorrhaging.
Types of head injuries: open and closed
An open head injury is one that penetrates the skull or results in an open wound. Closed head injuries are far more prevalent but no less damaging. Even though the skull is not fractured, a closed head injury can lead to life-threatening complications further bringing the possibility of extensive and costly medical care. Hard blows to the head jostle the brain against the skull, rising intracranial pressure and sometimes causing serious bleeds. If not addressed quickly, brain cells may die, leaving victims with a host of mental impairments.
Salamati Law is well-versed in brain and head injury litigation involving:
Skull fractures (linear, depressed and basal skull fractures)
Concussions – the most common type of brain injury
Intracranial hemorrhage– uncontrolled bleeding around the brain
Hematoma – a pool of blood that clots inside the skull or brain itself
Contusions – a serious bruise to the brain that can cause swelling
Diffuse Axonal Injury – the most catastrophic type of TBI, this damages brain cells and may result in a vegetative state
A serious head injury is not only physically devastating, but the medical treatment and extended time off work can be financially crippling for families. Insurance companies will seldom offer victims without a reputable attorney a fair settlement that reflects the full extent of their suffering and diminished quality of life. By aligning yourself with Salamati Law, you can rest assured a dedicated team of legal advocates have your best interests at heart.
Head injury symptoms
Recognizing the signs of a head injury – and possible TBI – can play a vital role in the recovery process. Watch out for the following symptoms of a closed head injury:
Sudden headache
Confusion
Sensitivity to light or noise
Nausea/vomiting
Blurred vision
Bump or superficial abrasion on scalp
Confusion
Lightheadedness
Fatigue
Difficulty speaking
Bruising or swelling around ears or eyes
Changes in pupil size
Memory problems
Unconsciousness
Low breathing rate
Head injuries should be diagnosed and treated by a medical professional as soon as possible. This usually entails imaging tests such as CT scans, MRIs and sometimes X-rays. As a valued client, our priority is helping victims get prompt head injury treatment from the best healthcare providers as we begin investigations into the circumstances surrounding the accident.
Treatment modalities may involve medications to reduce intracranial pressure, anti-seizure drugs, or surgery followed by rehabilitation.
Filing a head injury lawsuit in CA
Living in the shadow of a serious head injury can place tremendous strain on victims and their loved ones as they struggle to make ends meet while paying huge medical bills. Fortunately, the legal system affords remedies for negligence victims. As your attorneys, we ensure that clients are justly compensated for not only their current and past losses, but also for their anticipated medical costs and mental anguish.
Our legal team will outline the types of damages available in a personal injury claim, as we aim to maximize the value of your case.
Monetary damages can include:
Medical expenses: past and future
Lost earnings
Pain and suffering
Emotional distress
Loss of future earning capacity
Disfigurement or disability
Loss or changes in relationships with your family
Speak to a head injury attorney in LA
Sean Salamati is a highly skilled head injury attorney devoted to offering his clients effective representation of the highest caliber. Choose a lawyer who is known for compassionate, personalized service, responsive communication, and devotion to client success. Discuss your case during a free case evaluation with our Los Angeles attorneys today.
Additional Head Injury Resources: