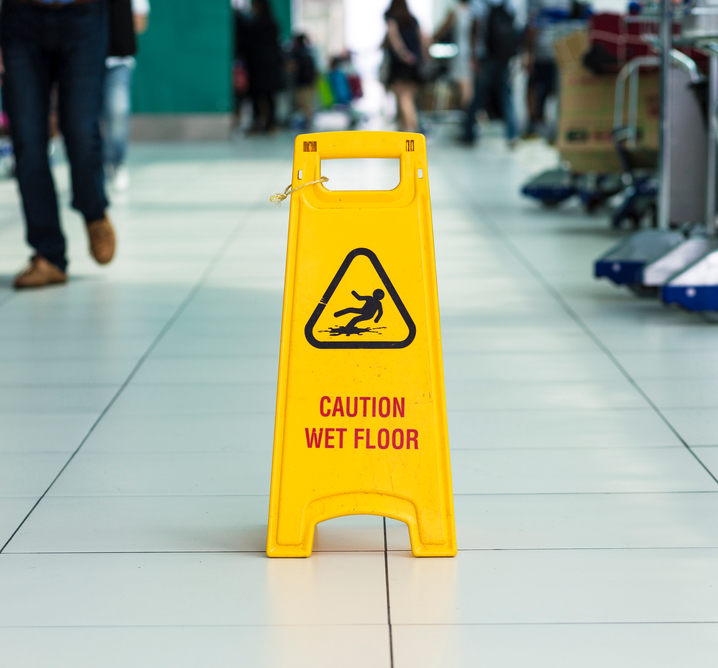 There are so many exciting things to do and places to go here in Lancaster, such as visiting the Museum of Art and History, catching a show at the Lancaster Performing Arts Center, or visiting the Joe Davies Heritage Airpark, to name a few. However, just when you and your family are having fun, a serious slip and fall accident can change everything. If you or someone you love has been hurt, contact us at Salamati Law. We are compassionate and fierce advocates for our injured clients. Call us today for a free consultation.
Injuries Caused by Slip and Fall Accidents
When you are visiting businesses or residences, it is up to the property owners or managers to take reasonable precautions to keep you safe from any dangerous conditions. This would include slippery surfaces that could cause you to fall and injure yourself. Here are some of the most common injuries associated with a slip and fall:
Have you been injured? Click here to call our office now!
Ligament sprains or tears
Severe cuts or lacerations
Head injuries such as Traumatic Brain Injury (TBI)
Bone fractures or breaks
Spinal cord, back, or neck injuries
Permanent disfigurement or scarring
Paralysis
How Do I Win My Case?
To recover financial compensation by means of a lawsuit, your Lancaster slip and fall attorney will need to prove that the owner or manager of the property was negligent. To do this, you and your attorney will need to satisfy the following four elements:
You were owed a duty of care. As long as you were not trespassing when you slipped and fell, you will likely meet this element. For example, you may be walking down a staircase at Lancaster Town Center or attending a birthday party at a friend's house in West Lancaster.
This duty of care was breached. This typically involves a slippery surface that develops and a property manager that does not take reasonable precautions to keep you safe. For example, you are shopping at Lancaster Town Center, and a child spilled an entire container of milk on the floor. Within a reasonable amount of time, the property manager is responsible for fixing it or warning about it. If none of these steps are taken, the defendant has breached their duty of care.
The breach caused your accident. For example, because nothing was done to remove, block off, or warn you about the slippery surface caused by the spill, you may have walked right through it and slipped and fell as a result.
You were injured in this accident. Maybe you fractured your arm when you tried to break your fall, or you suffered a serious TBI when your head struck the floor.
In addition to slip and fall, many different types of personal injury lawsuits need to meet the above criteria. At Salamati Law, we handle all of them. For example, if you were severely injured in a bus accident, you would confer with a bus accident lawyer. 
You May Pursue These Types of Damages
If you are injured, there are several different types of damages that your slip and fall attorney in Lancaster, CA,may help you seek, including:
Past and future medical costs
Lost wages
Loss of earning capacity
Pain and suffering
Loss of companionship
Loss of enjoyment of life
Benefits of Consulting with a Slip and Fall Lawyer
These cases are often complex, mainly because the defendant typically does everything possible to minimize–or even avoid altogether–any liability. We recommend that you consult with an experienced slip and fall attorney in Lancaster as soon as possible. This consultation can inform you about your legal rights, any looming legal deadlines, the strengths and weaknesses of your claim, and the approximate financial value of your claim. It can also help you avoid making one of the biggest mistakes victims make–accepting the insurance company's first settlement offer without first consulting with a Lancaster personal injury attorney.
Contact a Slip and Fall Attorney in Lancaster, CA, for a Free Consultation
Since 1995, our lawyers at Salamati Law have left no stone unturned in our quest to achieve justice on behalf of injured victims here in Los Angeles. Maximizing your financial compensation is our number one goal. If you have been injured in a slip and fall accident in Lancaster, call us today to schedule a free consultation. You will never be charged anything unless you win your case.