A speeding vehicle is barreling toward you, a motorcyclist loses control, or a city bus slips and slides on a snowy day. Any of these scenarios has the potential for a serious pedestrian accident that can upend your life. If this has happened to you, contact us at Salamati Law for a free consultation. We specialize in results-focused advocacy so that you can receive the compensation you need to rebuild your life.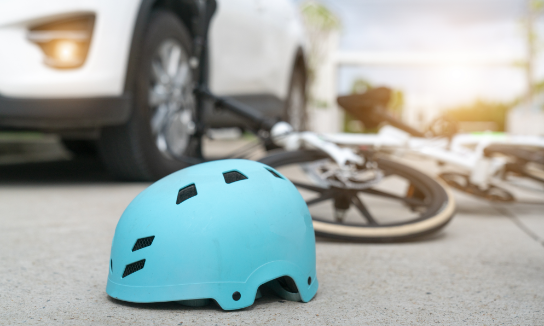 How do Pedestrian Accidents Happen?
Today it seems like every driver is in a hurry, distracted, or both. An experienced pedestrian accident lawyer in Inglewood knows that sometimes you pay the price for this negligence. Some of these accidents even result in a wrongful death. There are several potential causes for pedestrian accidents—some of the more common are listed below:
Distracted driving, such as texting, surfing the internet or eating
Driving under the influence of alcohol or drugs
Speeding
Running a stop sign or red light
Some drivers are so focused on the other motor vehicles on the road that they completely forget to keep an eye out for pedestrians
Lack of visibility. Some pedestrians are difficult to see because it is dark outside, some are obscured by parked cars, and some step out into the street at the last second right as a car is approaching.
How to Maximize the Value of Your Claim
An experienced Inglewood pedestrian accident attorney will explain that if you are injured, there are several steps that you can take to help maximize the financial value of your pedestrian accident claim:
Seek immediate medical attention. You just narrowly survived a potentially deadly crash. Just because you do not feel any pain in the immediate aftermath does not mean you are not injured. The longer you wait to see a doctor– the more opportunity you give the defendant to undermine your credibility, which can reduce the financial value of your claim,
Call the police and file an accident report.
Gather the contact information of any eyewitnesses to your accident.
Take pictures of everything that might help your claim, including your injuries, any property damage, traffic, weather conditions, and the immediate area surrounding the accident scene. Many residences and businesses utilize surveillance cameras. It's possible that footage of your accident was captured. An experienced pedestrian accident attorney will know how to identify, obtain, preserve, and use that footage on your behalf.
Being Partially Responsible Does Not Preclude You from Financial Compensation
In some accidents, the pedestrian may have been partially at fault. They might tell a pedestrian accident attorney in Inglewood that they are concerned that they will not recover any financial compensation. However, California is a Pure Comparative Negligence State. This means that you can still receive financial compensation if you were less than 100 percent responsible.
Keep in mind your total amount of damages will be reduced proportionately to your degree of fault. So if you sustained $1 million in a pedestrian crash and were found to be 55 percent responsible for it, you would still receive $450,000.
Why You Should Consult with a Pedestrian Accident Attorney in Inglewood, CA
Defendants in pedestrian accident claims often face the possibility of paying significant amounts of damages to the victim– they will do everything possible to minimize your financial recovery. This is why we suggest that you consult with an experienced Inglewood, CA pedestrian accident lawyer. In this consultation with an Inglewood personal injury lawyer, you will be informed of your legal rights, discover the strengths and weaknesses of your claim, and learn a rough estimate of the financial value of your claim.
Contact Us for a Free Consultation
For more than 25 years, our attorneys at Salamati Law have stood up for the rights of injured victims here in Inglewood. We leave no stone unturned in our effort to maximize our clients' financial compensation.
If you have been injured in a pedestrian accident, call us today to schedule a cost-free consultation with a car accident lawyer. You will never see a legal bill from us unless you win your case.