Life as you knew it ended with the tragic death of a family member. Because of the reckless or negligent actions of another party, you must spend the rest of your days without them. Money will not change anything. However, financial compensation by those responsible can offer a modicum of justice.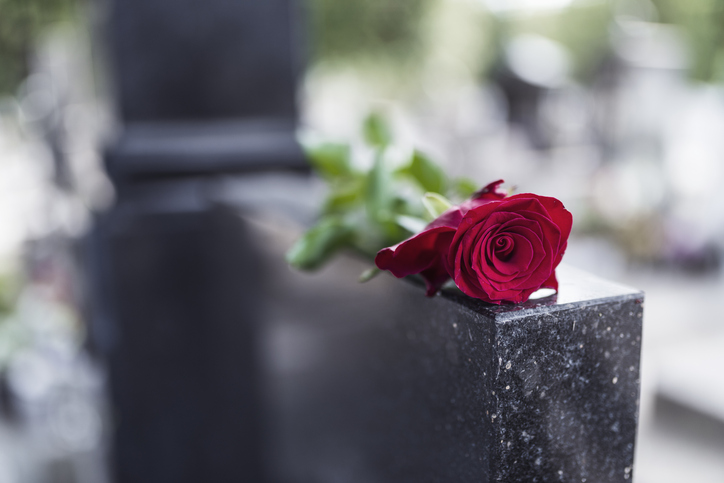 At Salamati Law, we appreciate the trauma and grief that comes with the sudden death of a loved one. As your Inglewood wrongful death lawyer, we can help you seek the closure your family deserves.
If you've recently lost a relative or loved one, the first step to protecting your rights is speaking with a respected wrongful death lawyer in LA. Salamati Law provides compassionate representation in wrongful death claims, and if you decide to retain our legal services, there are no fees unless a settlement or verdict is achieved.
Inglewood wrongful death attorney
We have over 20 years of litigation experience that addresses both the legal and emotional needs of our Inglewood clients. Our team is renowned for its integrity, professionalism, and work ethic in complex cases.
Most wrongful death cases are resolved in out-of-court negotiations with the insurance company, which helps avoid the costs, stress, and heartache of a trial. However, should settlement talks fall short, our legal team is fully prepared to argue wrongful death claims before a jury.
To find out if you have a valid claim, please reach out for a complimentary case evaluation.
What is wrongful death?
Every state has its own laws regarding wrongful death actions. In California, a wrongful death lawsuit may arise when misconduct or careless acts cause a person's death. This broad definition means that virtually any death caused by reckless behavior or negligence can give rise to liability.
When you retain the services of a wrongful death attorney in Inglewood, you can count on responsive, results-driven representation for cases involving:
Defective products
Firearms accidents
Falls on unsafe property
Wrongful death lawsuits are civil cases. If the death resulted from a crime, criminal proceedings are separate from a wrongful death lawsuit.
Who can file a wrongful death claim in California?
In California, certain surviving family members have priority when it comes to filing a wrongful death lawsuit, and they are:
Surviving spouse
Domestic partner
Children
Grandchildren
Other minor offspring or step-children
When the deceased doesn't have any of the above, other relatives may file, based on the state's law of intestate succession. If a fetus died due to an accident or medical malpractice, the parents might file a wrongful death lawsuit.
Statute of Limitations in California Wrongful Death Lawsuits
The California statute of limitations for filing a wrongful death lawsuit is usually two years. There are exceptions if a government entity is involved—which means you must file the claim within six months.
If the injury or death was caused by medical malpractice, the deadline for filing a wrongful death claim is three years from the date of injury or when it was discovered.
While it is understandable that you or other family members may prove too grief-stricken to consider legal action, do not wait too long to bring the case to an Inglewood personal injury lawyer. A successful case requires as much evidence as possible, and evidence related to wrongful death accidents may disappear if an investigation is not started promptly.
What damages are available?
Monetary damages in a wrongful death lawsuit are designed to compensate surviving family members and eligible recipients for the value of the support — both financial and emotional – that they would have received from their loved one.
Settlements or court awards will consider economic losses such as:
Funeral and burial costs
The economic support the deceased would have contributed during their lifetime
The value of household services the deceased would have provided
The loss of benefits the heirs could have expected to receive from the decedent
Claimants can also seek compensation for less tangible losses, called non-economic damages. This may encompass restitution for the loss of the following actions the deceased can no longer provide:
Moral support, comfort, and care
Affection and guidance
Society and companionship
Intimacy and sexual relations
The value of this claim will depend on many factors, including the deceased's life expectancy at the time of death.
Survival actions
A separate survival action may be viable when the decedent survived for some weeks or months after the injury that ultimately caused their death. In these claims, the estate can seek compensation for the damage that the decedent sustained or incurred before death. This could include lost income, hospital and medical expenses, and other pre-death losses.
Consider this example: A woman's husband goes into the hospital for routine gall bladder surgery. But the surgeon makes a mistake, and the husband develops sepsis and has to go on life support. Two weeks later, he dies. In this situation, the woman can bring two lawsuits against the practitioner or hospital– one for wrongful death and another survival action.
Your wrongful death lawyer in Inglewood will look at all potential sources of recovery, including any exemplary or punitive damages, when warranted.
Inglewood wrongful death lawyers
If you have lost a family member because of someone else's actions, it is critical to obtain legal counsel as soon as possible. This is not a battle you must fight alone. If your loved one's death was caused by a preventable fall on another's property, an Inglewood slip and fall lawyer at Salamati Law will review the case and let you know whether there are grounds for a wrongful death lawsuit. Call us today or contact us online or by phone to arrange a free consultation.