Dogs bring so much joy into the lives of millions of people every day. However, the opposite is also true. Some dogs can attack people without warning or justification and cause serious harm. An experienced dog bite lawyer in Inglewood knows that these attacks often happen when you least expect them, whether at a child's birthday party, at the local park, or going for a walk with friends. If this has happened to you or a family member, contact us at Salamati Law for results-focused advocacy.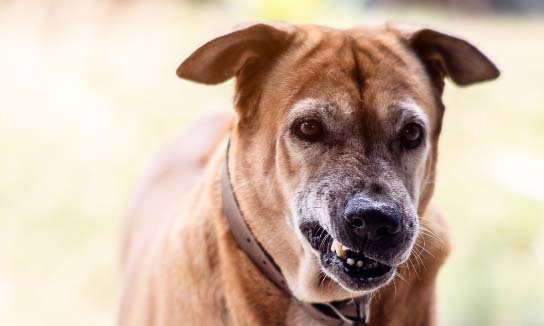 What Does California Law Say?
An Inglewood dog bite attorney will explain that California is more pro-dog bite victim than other states. California Civil Code Section 3342(a) states the following:
The owner of any dog is liable for the damages suffered by any person who is bitten by the dog while in a public place or lawfully in a private place, including the property of the owner of the dog, regardless of the former viciousness of the dog or the owner's knowledge of such viciousness.
In other words, as long as you are not trespassing onto someone else's property, the dog's owner is strictly liable for any injuries you sustain. This is true even if that dog had never bitten anyone before and didn't have a history of prior aggression.
Dog Bites Can Cause Severe Injuries
Injuries sustained in slip and fall accidents and pedestrian accidents can be severe but make no mistake, the injuries suffered from a dog bite can also be serious. Some attacks involve a single bite, while in others, the victim can't get away or attempts to escape but is knocked to the ground. Here are some of the injuries commonly associated with attacks from dogs:
Cuts and lacerations
Broken or fractured bones
Permanent scarring or disfigurement
Damage to ligaments
Neck, back, and spine injuries
Head injuries such as Traumatic Brain Injury (TBI)
What Should I Do After Being Bitten by a Dog?
If you are bitten by a dog, you may be feeling a combination of shock, fear, and physical pain. However, to maximize your financial compensation for your injuries, here are some steps you can take that may help you:
Call the police and file an incident report
Call animal services
Seek medical attention. To maximize your financial compensation, this is crucial. The longer you wait before seeking medical attention, the more of an opportunity you give the defendant to claim that you were not seriously injured.
Obtain identifying information for both the dog and its owner
Take pictures of everything that may help your claim, including your injuries, any property that was damaged, the exact location where the attack occurred, and more
Save and preserve any torn, broken, or bloody clothing
Do not post any updates or pictures about this attack on social media. In fact, if at all possible, do not even use social media until your claim is resolved, and make sure that no one tags you in any pictures or videos. The defendant can spin one post, picture, or video. They will attempt to undermine your credibility or prove that your injuries are not as serious as you claim. Further, it may negatively affect the amount of financial compensation you ultimately receive.
Consult with a Dog Bite Attorney in Inglewood, CA for a Free Consultation
If you've been harmed by an aggressive animal, we recommend that you consult with an experienced dog bite attorney in Inglewood as soon as possible. This consultation with an Inglewood personal injury lawyer will inform you about your legal rights, any deadlines that need to be met, and the estimated financial value of your claim.
For more than a quarter of a century, our attorneys at Salamati Law have been fighting for justice on behalf of innocent victims injured through no fault of their own. We are relentless in our pursuit of maximum financial compensation for our clients. Contact us today for a free consultation.