We know how much damage a crash between two cars creates, but a pedestrian accident is often even more dangerous. With no protective shielding provided by a motor vehicle, pedestrians are particularly vulnerable and often seriously or even fatally injured. If this has happened to you or a family member, contact us at Salamati Law for a free consultation with an El Monte pedestrian accident lawyer.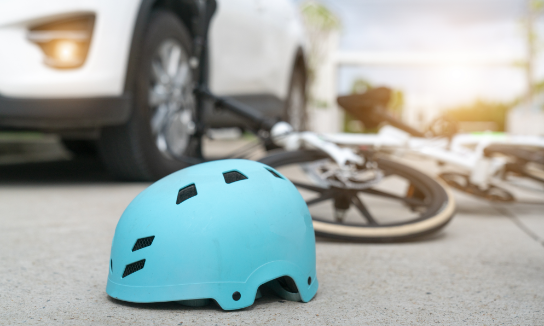 Pedestrian Accident Attorney in El Monte, CA
A pedestrian accident lawyer in El Monte knows that many of these accidents are caused by driver negligence which can include the following:
Speeding
Running a stop sign or red light
Distracted driving, which may consist of texting or eating while driving
Driving while under the influence of drugs or alcohol
Poor visibility, especially at night
Falling asleep at the wheel
Failure to respect the pedestrian's right of way
Failure to signal before turning, so the pedestrian has no warning
These Accidents Can Cause Serious Injuries
The physical and emotional injuries caused by a vehicle crashing into a person can be devastating. An El Monte pedestrian accident attorney knows many of the injuries commonly associated with pedestrian accidents can include:
Fractured or broken bones
Sprained or torn ligaments
Contusions, lacerations, and abrasions
Internal organ injuries, which are sometimes fatal
Neck, back, and spine injuries
Head injuries such as Traumatic Brain Injury (TBI)
Permanent scarring or disfigurement
Amputations
Paralysis
Death
What Should I Do If I Have Been Hit By a Car?
If you are injured in a pedestrian accident, the number one priority is your health and safety. If you are physically and emotionally capable of doing so, there are some steps that you can take in the immediate aftermath. Following some or all of them can help your pedestrian accident attorney in El Monte maximize the financial value of your claim:
Call the police and file an incident report
Seek immediate medical attention, even if you feel fine. You have just narrowly avoided getting seriously hurt. Adrenaline is likely flooding your body. It can take days for some injuries to surface.
If you can, take pictures of the accident scene, your injuries, any property damage that occurred, weather conditions, traffic conditions, and any street signs in the area.
Collect the contact information for any eyewitnesses to the accident.
Damages Available in Pedestrian Accident Lawsuits
As a pedestrian accident victim, your life may not ever be the same. It may take years before you regain your mobility. Your mental and emotional capacity could be permanently altered as well, particularly if you suffered a TBI. Additionally, the psychological trauma you incur due to being struck by a motor vehicle can also impact you for many years.
Fortunately, the legal system provides recourse for you to recover financial compensation for your damages through a lawsuit. Some of the types of damages that you may be eligible to receive include:
Medical costs
Lost wages
Loss of earning capacity
Loss of quality of life
Pain and suffering
Learn About Your Legal Rights
If you are injured, we strongly recommend that you consult with an El Monte, CA pedestrian accident lawyer as soon as possible. They will inform you of your legal rights, any legal deadlines that you need to meet, and the approximate financial value of your claim.
Contact Us for a Free Consultation
For more than a quarter of a century, at Salamati Law, we have fought for the rights of injured victims. We are 100 percent committed to achieving a successful outcome for each client that retains us. If you have been injured in a pedestrian accident, call Salamati Law today to arrange a cost-free case review with a car accident lawyer. You will never see a bill from us unless you win your case.