If you were injured in a car accident in El Monte, you could be entitled to recover financial compensation. To obtain a monetary award, you must show that another party's negligence led to the crash. This could involve a claim against the other driver, but other entities could also share liability.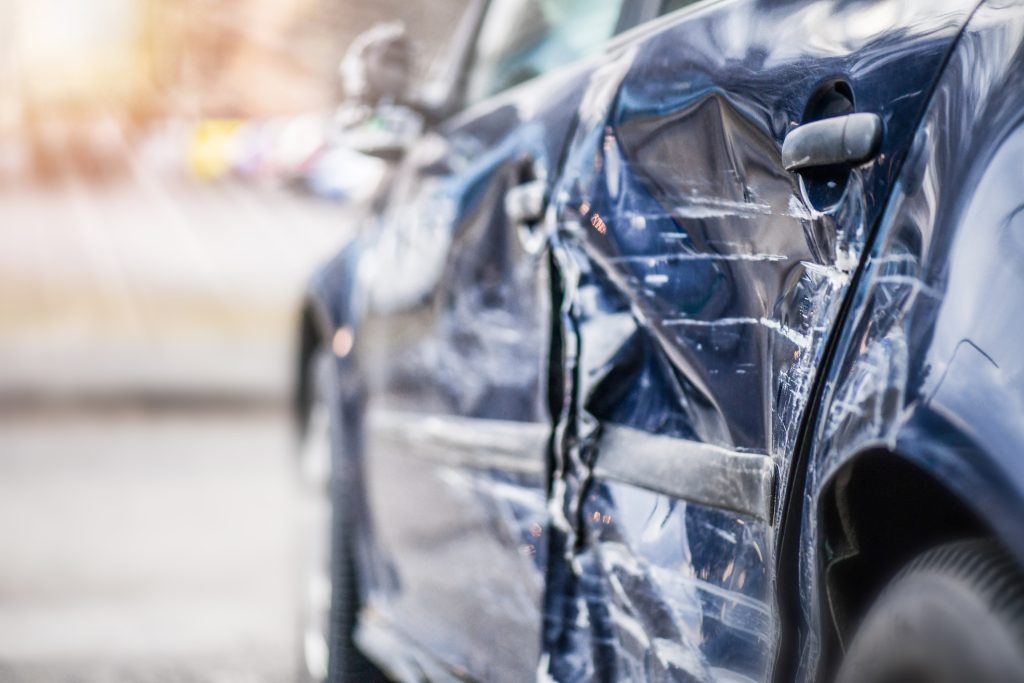 An El Monte car accident lawyer can help you pursue fair compensation for your injuries following a motor vehicle collision. At Salamati Law, we serve as your advocate, helping you investigate the cause of your collision and holding the negligent parties responsible for your injuries. So, reach out to an El Monte personal injury lawyer right away for a free consultation.
Common car accident injuries
Many injuries may occur as the result of motor vehicle collisions. In fact, low-speed collisions still have the potential to result in life-changing or even fatal injuries under the right circumstances. Some of the most common include:
Broken arms or legs
Cuts, bruises, or lacerations
Internal bleeding
Fractured skull
Severe burns
Amputation
Paralysis
Spinal cord injuries
Concussions and other traumatic brain injuries
With the help of our car accident attorneys in El Monte, you could recover monetary compensation based on the severity of your injuries.
The damages available to you could be substantial
While a positive outcome in your case is never guaranteed, an El Monte car accident attorney can help you understand what you could expect from a settlement or trial verdict. There are different types of damages available in a personal injury case, and many may be available to you. Some examples include:
Medical expenses. For many people, the primary financial cost of a car accident stems from their medical care. Medical treatment can be costly, even for minor injuries. If successful, a personal injury lawsuit will help you recoup expenses related to emergency medical care, surgery, pain medication, and other treatments.
Lost wages. Missing work is common after a serious car accident. However, if you are too injured to return to work, your car accident lawyer in El Monte, CA, could help you recoup those lost wages through a civil lawsuit.
Pain and suffering. You might be entitled to recover damages based on the physical pain and suffering you experienced in your accident. While these damages can be subjective, an El Monte, CA car accident law firm will help you establish the extent of your pain and suffering.
Who is at fault for a car accident?
There could be more than one party at fault for your motor vehicle collision. While it is natural to blame the other driver, there might be other parties that are either partially or fully responsible for your crash, and they include:
The other driver. Most car accidents result from human error. From driving too fast, failing to signal when changing lanes, many mistakes lead to a crash.
The other driver's employer. If the other driver was on the clock at the time of the accident, you might be able to pursue legal action against both the driver and their employer.
Government entities. Some accidents occur due to poorly maintained roads or their design. If this is true, you might be able to pursue a lawsuit against the government entity charged with keeping the road in working condition.
Car manufacturers. Some accidents occur due to defective vehicles or vehicle parts. When these defects happen, you could pursue compensation from the manufacturer.
Contact a Car Accident Attorney in El Monte, CA, for a Free Consultation
If you were hurt in a car accident in El Monte, now is the time to seek compensation for your injuries. If your efforts are successful, you could recover damages for your medical expenses, pain and suffering, and more. Reach out to Salamati Law right away to schedule your free consultation.