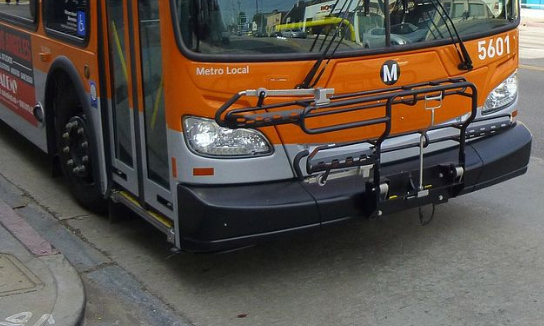 Data from the Federal Motor Vehicle Safety Administration indicates that driver negligence, fatigue, and impairment are among the leading causes of bus accidents in the country. Though human error is often to blame, there are many collisions that do not result from driver negligence. Defective vehicle parts and equipment, inclement weather, road hazards, and careless maintenance can also play a role. No matter what the cause, victims often face an uphill struggle when seeking legal compensation.
Insurance companies want to minimize their financial exposure after an accident. If you were injured, speak with a Los Angeles bus accident attorney at Salamati Law before accepting a settlement.
Common Injuries Caused by Bus Accidents
An experienced El Monte bus accident attorney knows that crashes often cause serious injuries. Passengers on the bus are particularly vulnerable, though, as many do not wear seatbelts and may be standing at the time of the collision. In addition, buses are more likely to contain unsecured luggage. These items can become dangerous projectiles during a crash. Some of the injuries a bus accident lawyer in El Monte may handle include the following:
Cuts and lacerations
Damaged ligaments
Organ damage
Internal bleeding
Permanent disfigurement or scarring
Amputations
Paralysis
Investigating Potential Negligence
To prevail in a claim, your bus accident attorney in El Monte will need to prove by a preponderance of the evidence– which means that it was more likely than not– that another person or entity was negligent. An experienced El Monte personal injury lawyer knows that this requires that the following are all satisfied:
The other person or entity owed you a duty of care. All drivers on public roadways owe all occupants of any vehicle a duty of care. Similarly, the company that manufactures the parts of a bus owes a duty of care to everyone who shares the road with that vehicle.
This duty of care was breached. Examples of a breach of this duty would be if a bus driver fell asleep at the wheel, was speeding, ran a red light, or was driving while under the influence of alcohol or drugs.
This breach is what caused the crash. For example, when the bus driver momentarily fell asleep at the wheel, the bus drifted into the next lane and crashed into your car.
You were injured in this accident. As we mentioned above, these crashes often cause serious injuries. For example, you may incur a serious TBI and neck injury after hitting your head against the window during the bus crash.
Protect your rights after an El Monte bus accident
Ensure your legal rights are protected after a bus accident in El Monte by following these essential steps:
Call 911
Take care of yourself– seek medical attention as soon as possible
Take photographs and video from various angles of damaged vehicles and property as well as the accident scene, as you may capture crucial evidence after a bus accident by doing so
Get the name and contact information of anyone who witnessed the accident, including other passengers
Note the bus license plate number and company
Keep copies of all medical expenses and records that document your injuries
Don't make any statements to insurance representatives about your injuries without legal counsel
Talk to El Monte bus accident lawyers at Salamati Law about your options
Types of bus accident claims we handle
The Salamati Law Firm handles claims against the following entities:
Los Angeles County Metropolitan Transportation Authority (MTA)
Foothill Transit
El Monte Transit
Charter bus companies
School Districts after school bus accidents
Tour buses
Greyhound buses
Private buses
A successful claim can recover compensation to pay for medical and hospital bills, lost wages, rehabilitation expenses, diminished earning capacity, pain and suffering, and other damages, where appropriate.
Time limits for filing a bus accident claim
Claimants attempting to secure compensation for personal injuries stemming from a bus accident must adhere to strict deadlines. In general, California statutes of limitation on personal injury actions is two years from the date of the accident.
However, this changes significantly if the accident involved a public bus operated by the city, municipality, or state. Any claims against a governmental entity such as the MTA or El Monte Transit must be filed within six months of the bus accident. Our attorneys can help ensure you comply with these deadlines, so you are one step closer to achieving the damages to which you are entitled.
Contact our team of El Monte bus accident lawyers
We have been helping personal injury victims in Los Angeles County for more than 25 years. We leverage our in-depth knowledge of common carrier regulations and issues of liability. Our case results speak to the dedication we have for our client's success and maximum recovery. We take pride in offering personalized attention, responsive communication, and high-caliber representation through every stage of the legal process. Finally, we work strictly on a contingency fee basis, so there are no upfront legal costs.
To discuss your options with a bus accident lawyer in El Monte, contact us for a free case review.