Dog bites occur when you least expect them and have the potential to result in severe physical and emotional harm. In addition, the medical costs for treatment and rehabilitation can be extensive. A Carson dog bite lawyer could help you pursue legal action holding the dog owner accountable.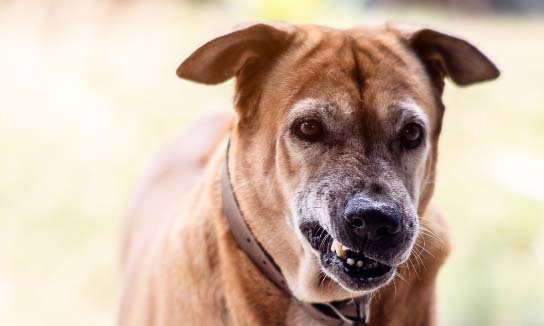 Financial compensation for your damages is possible through a lawsuit, but the process is challenging. The good news is the right legal counsel can reduce these challenges and improve your chances of success. Talk to a Carson personal injury lawyer from Salamati Law to arrange a free consultation.
Liability for a dog bite in Carson
In order to recover monetary compensation, you must meet two important elements. First, you must establish that a dog owned by the defendant bit you. Second, you must show that you were not trespassing at the time of the attack. In addition, there are defenses that a dog owner can rely on to avoid liability under the right circumstances. Your dog bite lawyer in Carson can help you address them– if raised at trial. As noted above, the primary defense in these cases is usually based on claims of trespassing. Another common defense is that you antagonized or provoked the animal.
Possible damages in a dog bite lawsuit
Your Carson dog bite attorney will pursue different types of financial compensation based on your injuries. These damages could cover all your emotional, physical, and financial losses.
Some of the more common ones include:
Lost wages. If you were too injured to return to work after a dog bite, you could miss out on paychecks for weeks or even months. Your personal injury lawsuit, if successful, will allow you to replace lost income.
Pain and suffering. Dog bite injuries are especially painful. While this pain may subside in some cases, bites with nerve damage may result in chronic pain. Your lawsuit could provide you with pain and suffering compensation.
Medical expenses. Your medical care could make up a large portion of your personal injury settlement. If successful, you will recoup these costs.
Mental anguish. Sometimes the emotional trauma lasts far longer than the physical injury. Compensation is referred to as mental anguish damages.
Contact a dog bite attorney in Carson, CA, for a free consultation
If you were attacked by a dog, it's important to seek legal counsel. A Carson, CA, dog bite lawyer can improve your chances of success in a personal injury lawsuit.
At Salamati Law, we are prepared to handle any personal injury matter, from slip and fall accidents to wrongful death claims. We have extensive experience pursuing injury cases against the owners of aggressive dogs. Call us today for your free consultation.