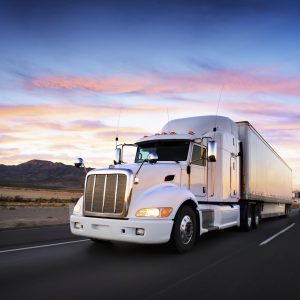 Different truck types pose their own unique risks when it comes to sharing the road with other drivers. There are many types of commercial trucks on California roads, and crashes involving these powerful vehicles are all-too-common. The Salamati Law Firm fights for full and fair compensation for truck accident victims. Call experienced Los Angeles truck accident lawyer Sean Salamati today to see how much your case is worth.
Dangers posed by trucks on the road
There are far fewer large trucks on the road than there are passenger vehicles, but trucks are involved in a significant percentage of the fatal accidents. In 2014, nearly one in three fatal accidents in work zones involved a large truck. That year, there were:
More than 3,700 large trucks involved in accidents that resulted in at least one fatality, plus
88,000 trucks involved in cases involving only non-fatal injuries, and
More than 345,000 involved in accidents that resulted in only property damage.
Though smaller cars and passenger vehicles far outnumber large trucks on the road, truck collisions are more likely to end in death or serious injury. Due to the immense size disparity, it is estimated to take a commercial truck nearly three times as long to come to a stop than it would take a much smaller passenger vehicle. When a collision occurs, all of the energy must go somewhere. When that energy transfers to another vehicle, the results can be tragic.
Truck accidents by type
The broad category of large commercial trucks includes many types of vehicles, each with its own set of characteristics that can affect an accident.
Dump trucks and garbage trucks – These large trucks are among the most frequently involved in crashes, due in part to the poor visibility that their drivers have. Improperly securing a truck's load, overloading, unsecured covers, along with poor visibility and driver errors are among the most commonly-cited causes of their accidents.
Semi trucks or tractor-trailers – These multi-sectioned trucks are responsible for carrying the bulk of cargo across the country, but they have specific weaknesses. In addition to blind spots and limited visibility, they are at risk for jackknife accidents, rollovers due to their high center of gravity, and tire blowouts.
Flatbed trucks – So-called because of the long flat bed on which it carries cargo behind the cab, it is imperative that these trucks are loaded properly. Improper loading of cargo can cause balance problems, leading to loss of load, collision, or a rollover.
Tow trucks – Bulky in size, tow trucks weigh in excess of 10,000 pounds. Unfortunately, they are sometimes operated by poorly-trained, privately-retained drivers, leading to accidents.
In addition, commercial trucks in general are at risk of accidents due to factors like mechanical failure, speeding, driver impairment, poor decision-making, making improper turns, and simple carelessness.
Most common conditions for truck accidents
Through analysis of many crash reports and studies, the Federal Motor Carrier Safety Administration has identified a number of conditions that are more likely to result in a truck accident. It should come as no surprise that many of these conditions are present in and around Los Angeles, California, where trucks are commonplace. The conditions include:
About 61% of large truck fatal crashes occur on rural roads; 26% occur on rural or interstate highways.
Most large truck crashes (84% of the fatal crashes and 88% of the nonfatal crashes) occur on weekdays, Monday – Friday.
More than one-third of fatal crashes and nearly one in five non-fatal injury crashes occur at night, between 6:00 p.m. and 6:00 a.m.
The majority of large truck fatal accidents (90%) result in only one death
In 73% of fatal truck crashes and 83% of non-fatal injury truck crashes, the collision with a moving vehicle was the first event to take place in the crash.
A vehicle rollover was the first event in 5% of the fatal truck crashes and in 2% of the nonfatal truck crashes.
Complicated issues in truck accidents
Truck accidents raise a lot of complex legal and factual issues. From what conditions triggered the accident, to who is responsible for the truck and/or its driver, to the role that federal regulations play in the accident, to proving the extent of injuries so a jury can fully understand the damages sustained by the plaintiff, this is a highly nuanced area of law.
At the Salamati Law Firm, we have a firm understanding of the issues and a passion to help injury victims obtain complete compensation.
Put your trust in an established and caring LA truck accident lawyer. Call the Salamati Law Firm today to schedule a free case consultation. We never take a fee unless we recover a settlement or judgment on your behalf.
Additional Truck Accident Resources:
Federal Motor Carrier Safety Administration, Large Truck Crash Causation Study, https://ai.fmcsa.dot.gov/ltccs/default.asp
Federal Motor Carrier Safety Administration, Large Truck and Bus Crash Facts 2014, https://www.fmcsa.dot.gov/safety/data-and-statistics/large-truck-and-bus-crash-facts-2014