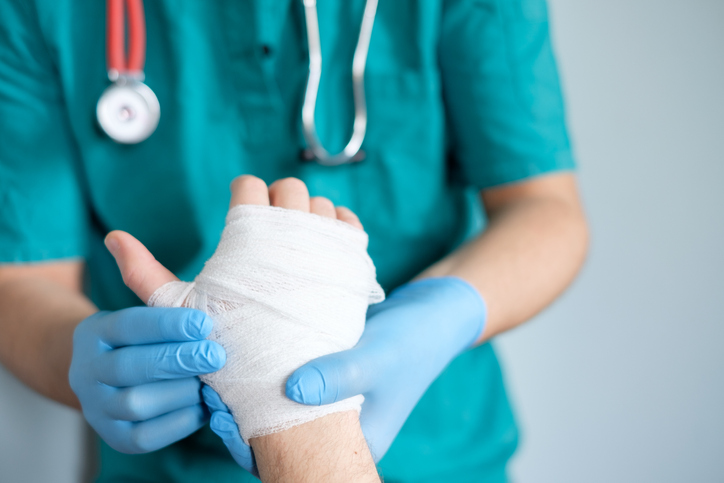 You may be riding on a city bus, shopping at the mall, eating at your favorite restaurant, or driving to work. However, an individual may act in reckless disregard for your safety, and then you find yourself seriously injured. In the immediate aftermath of an accident, your life is upended. Nothing will ever be the same. All of this takes a toll on your financial, emotional, and physical well-being. Fortunately, the legal system provides recourse for you to rebuild your life. An experienced personal injury lawyer in Torrance can help you. Contact us at Salamati Law for a free consultation. We've been advocating for accident victims in South California for over 30 years.
Salamati Law Handles These Types of Personal Injury Claims
The most common types of personal injury claims include:
Motor vehicle accidents, such as a car crash on Crenshaw Boulevard caused by distracted driving. Some automobile accidents result in a wrongful death lawsuit.
Slip and fall accidents, such as the DoubleTree Hilton Hotel lobby due to a slippery floor during a storm. Contact a slip and fall lawyer as soon as possible.
Construction accidents, such as a heavy object falling and hitting you as you walk by on West Carson Street.
Medical malpractice, such as a surgical error at Torrance Memorial Medical Center.
Animal attacks, such as a severe dog bite while you are attending a family friend's graduation party in West Torrance.
You Can Play an Important Role in the Ultimate Outcome of Your Case
Some crucial steps can help your personal injury lawyer in Torrance, CA,maximize the amount of financial compensation that you ultimately recover:
In a collision with a bus, call the police, ensure that an accident report is filed, and speak with a bus accident lawyer. If you are injured on someone else's property, speak with the property owner or manager, and file an incident report.
Seek medical attention. Some accident victims do not feel any pain at the accident scene, so they go home. However, many injuries surface when your adrenaline wanes hours later. Also, if you delay seeking medical attention, the defendant may argue that your injuries were not as serious as you are claiming.
Take pictures of everything that may help your case. This includes your injuries, any damaged property, the exact location of the accident, and road and weather conditions.
Collect the contact information of everyone who was an eyewitness to your accident.
Consult with an experienced personal injury lawyer in Torrance as soon as possible. This consultation will inform you of your legal rights, the strengths and weaknesses of your claim, and any looming legal deadlines.
Do not accept the insurance company's initial settlement offer without first speaking with a personal injury attorney in Torrance. An experienced lawyer will know the approximate financial value of your claim.
If possible, delete all of your social media accounts. If you cannot do this, then make sure that nobody– including your friends and family– posts or tags you in any updates about the accident.
Assume at all times during the pendency of your case that a private investigator is following you and live your life accordingly.
Will My Case be Handled Locally?
If you are injured here in Torrance, all proceedings for your case will take place at Torrance Courthouse, which is located at the following address:
820 Maple Ave.
Torrance, CA 90503
If you have any questions about the courthouse, you can call (310) 787-3700 or visit the website.
Personal Injury Attorney in Torrance, CA
At Salamati Law, fighting for justice on behalf of injured victims has been our attorneys' sole focus since 1995. We understand that we cannot undo the accident, but we can help our clients receive financial compensation to begin rebuilding their lives.
If you have been injured in a personal injury accident here in Torrance, call us today to schedule a free consultation. Your case will be handled on a contingency fee basis, which means you will never owe us anything unless you win.