South Gate sits at the crossroads of significant commercial activity in Southern California. As a result, it brings increased truck traffic, leading to accidents that leave drivers and their passengers with serious losses and injuries.
When you retain Salamati Law to represent you in a Southern California lawsuit, you will receive the highest level of services from a South Gate personal injury lawyer. In addition, they will understand and appreciate the impact that those injuries will have on you and your family's life.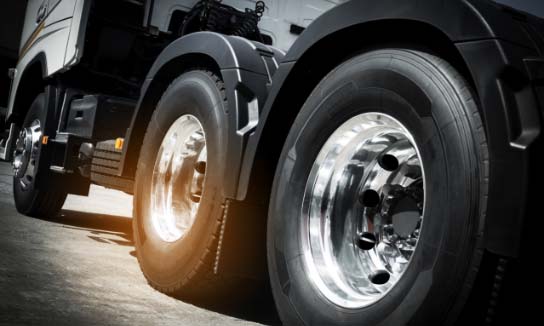 Truck accidents often cause serious injuries and leave victims with substantial losses
Given a truck's size and momentum, even an SUV or a large sedan will provide only limited protection in a collision with a commercial vehicle. Occupants of a passenger vehicle that collides with a commercial truck might suffer traumatic brain injuries, multiple broken bones, nerve damage in the neck and back, severe contusions and abrasions, and internal organ injuries.
A knowledgeable truck accident lawyer in South Gate will assess the full measure of a victim's injuries and will fight to recover reimbursement for:
actual and prospective medical costs and expenses
lost wages
costs of occupational and rehabilitation therapy
property damage
loss of consortium and enjoying time with family members
pain and suffering.
Do not hesitate to get medical assistance or to hire a truck accident attorney in South Gate, CA
Truck accident victims should always have a thorough medical exam as soon as possible. This is important because some injuries might not be immediately apparent and to establish a baseline. The liability insurers responsible for reimbursing an accident victim's expenses will be quick to argue that intervening causes were the source of a victim's injuries—not the accident.
Further, California accident victims have two years to file and serve their truck accident lawsuits. Therefore, when you promptly hire a South Gate truck accident attorney, they can collect the facts and evidence about the accident well before that deadline while they are still fresh and before witnesses forget critical details.
Details about a truck accident will determine which parties are responsible for damages
A truck accident attorney in South Gate will closely analyze the details of your accident to establish who is liable—and those parties may include:
The truck driver, who may be negligent due to their failure to abide by traffic laws or for driving more hours than allowed by applicable regulations
The truck driver's employer and other managers who might have coerced a fatigued driver to continue working
The truck's owner, who might be liable for failing to maintain the truck properly or for allowing the truck to be operated beyond its limits
Manufacturers and installers where the mechanical failure of truck products or systems was a cause of the truck accident.
Every accident is unique to its own facts, and those facts will determine the party that bears liability for your losses and injuries. Again, your South Gate lawyer for truck accidents will have the best opportunity to establish this in your claim.
Call us for a free consultation
At Salamati Law, we have helped truck accident victims for more than 25 years in South Gate and throughout Southern California to rebuild their lives. Please see our website or call our Los Angeles offices after your South Gate truck accident. One of our experienced attorneys will review your case at no charge to you. In addition, they will inform you about how we can help you recover the most significant available damages award to compensate you for your truck accident-related losses and expenses.